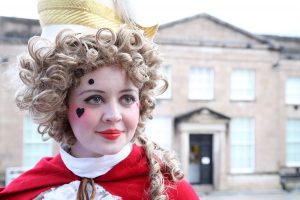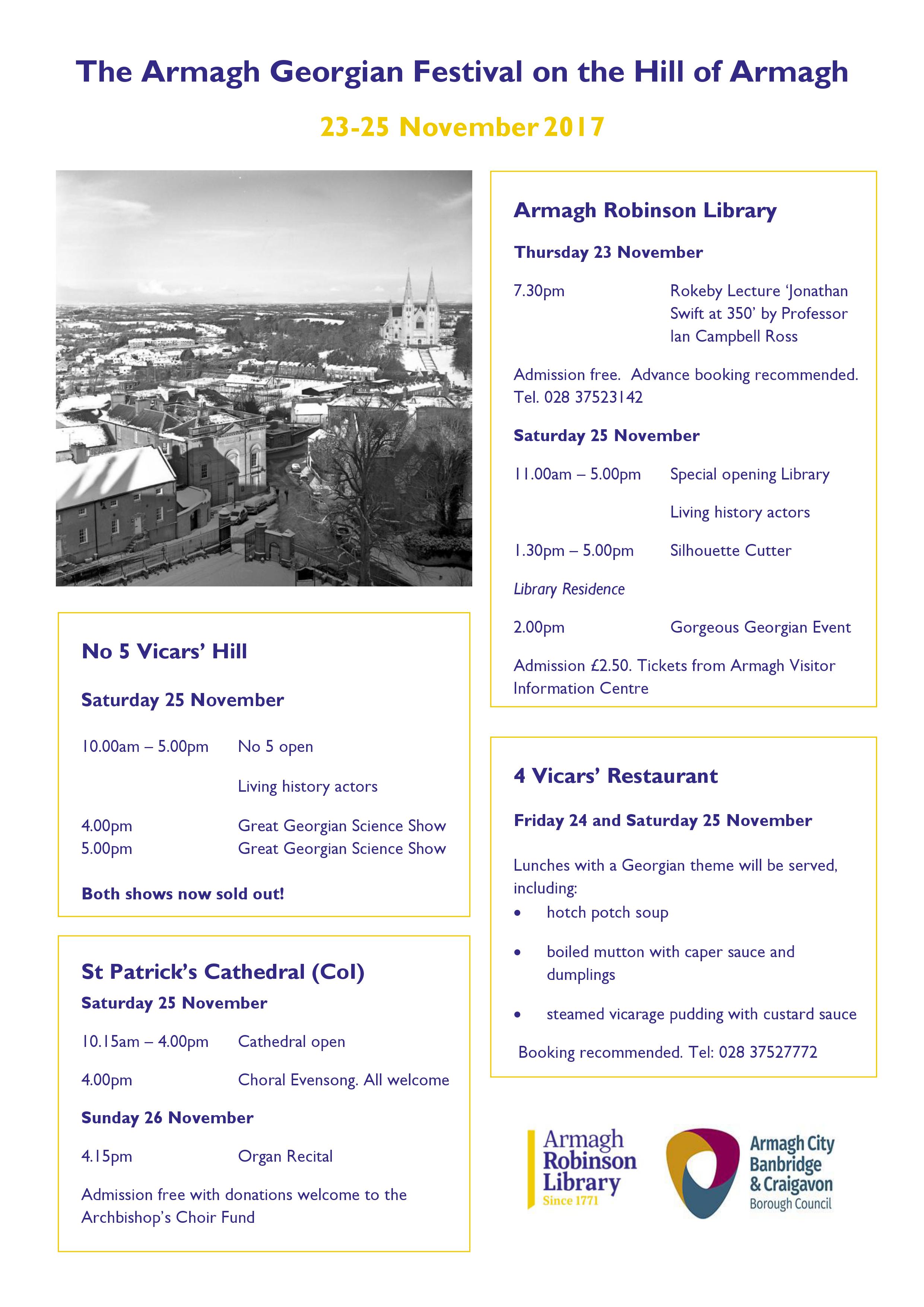 Armagh's much loved Georgian Festival marks the beginning of the Christmas festive season. Historic buildings open their doors and remember Richard Robinson, enthroned as Archbishop of Armagh in 1765, and responsible for transforming Armagh into a city of stunning Georgian architecture. Georgian literature, fashion, arts and food still intrigue today. The Georgian Festival gives visitors a true insight into life in Armagh City during the Georgian era.
The Library will be open 11am-5pm, No 5 will be open 10am-5pm.
Special activities:
No 5: 4pm and 5pm, £2.50 [shows now fully booked!]
Celebrate Georgian Day this year by peeping behind the fine curtain of Georgian life at The Great Georgian Science Show on Vicars' Hill. Enjoy the theatre and comedy of medicine as you have never seen it before! Meet gravedigger and surgeon James 'Mad Hatter' Hatfield and his willing accomplice and get involved in a series of experiments!
Library: 1.30 – 5pm
In fashionable society of the Georgian period portrait silhouettes, known as 'shades' became all the rage. These shades were very popular as mementos to give to friends, and quickly became an integral part of Georgian society.
Have your silhouette cut on Georgian Day a great memento for you to keep.