The Library
The Library and No 5 offer plenty of opportunities for families to enjoy their visit together!
Soft play area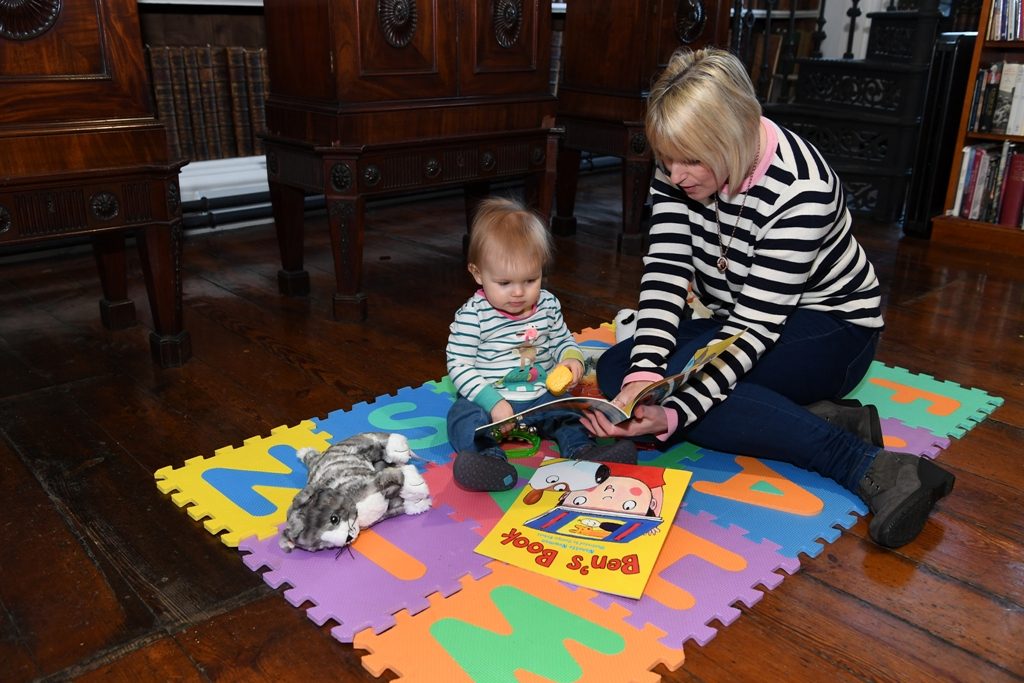 Children of all ages can explore the Library at their own pace.
The littlest ones can play with our soft books, cuddly toys, or enjoy being read to.
Activity Sheets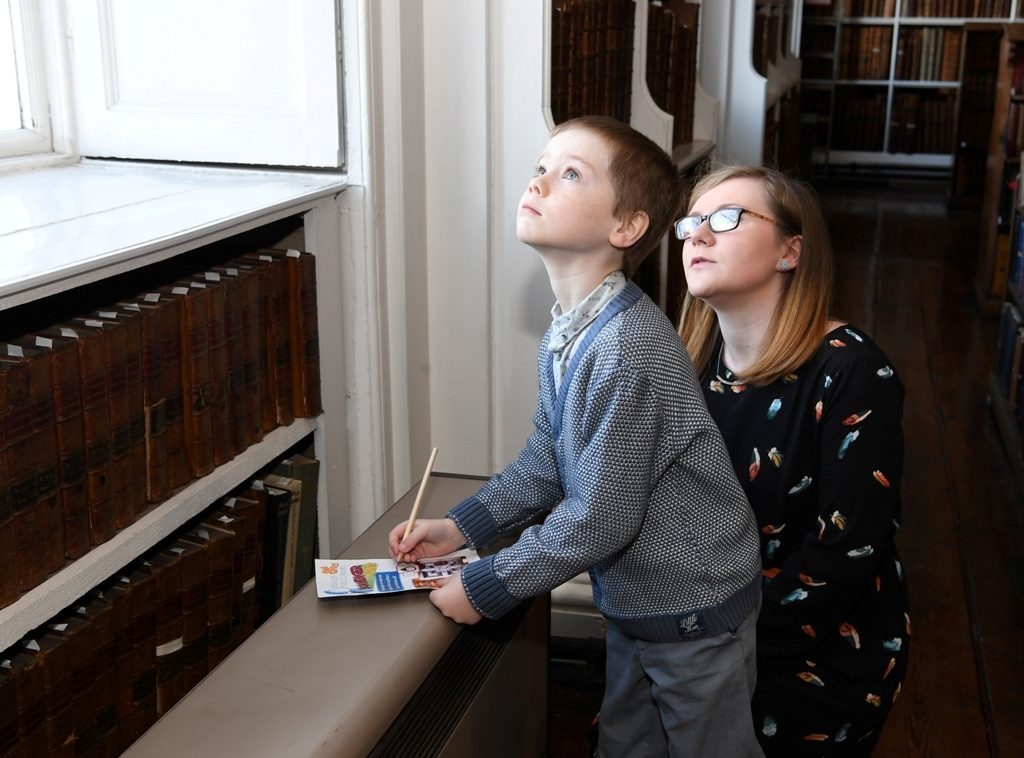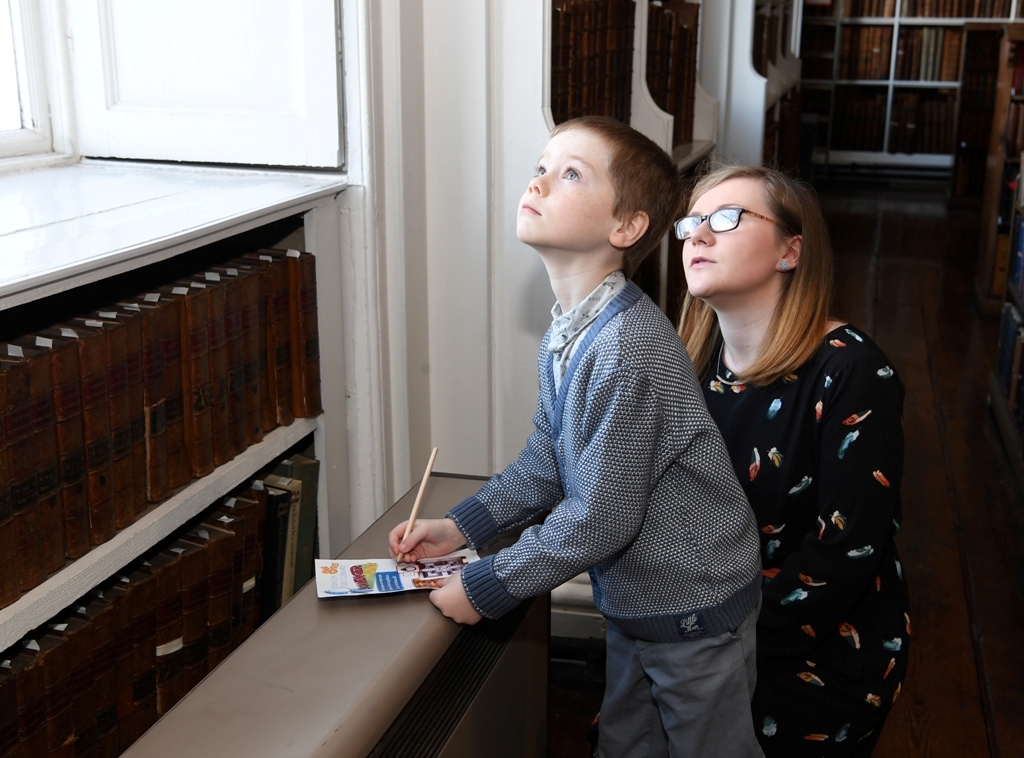 The older children can test their treasure hunt or scavenger skills with one of our activity sheets.
There are four different activity sheets: three treasure hunts for 3-5y, 5-7y, 8+y, and 10+y. We also have a scavenger hunt for 8+.
No 5
Model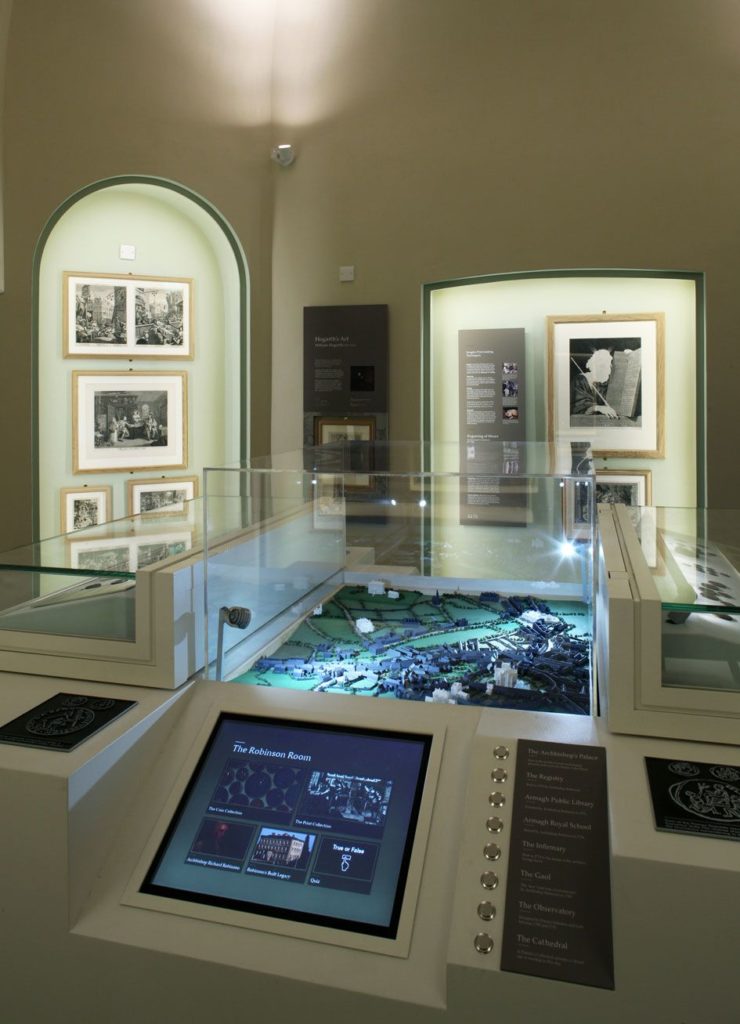 A model of Armagh show the city as it was in the first half of the 19th century. Visitors can try and match its famous landmarks with their locations in the old City!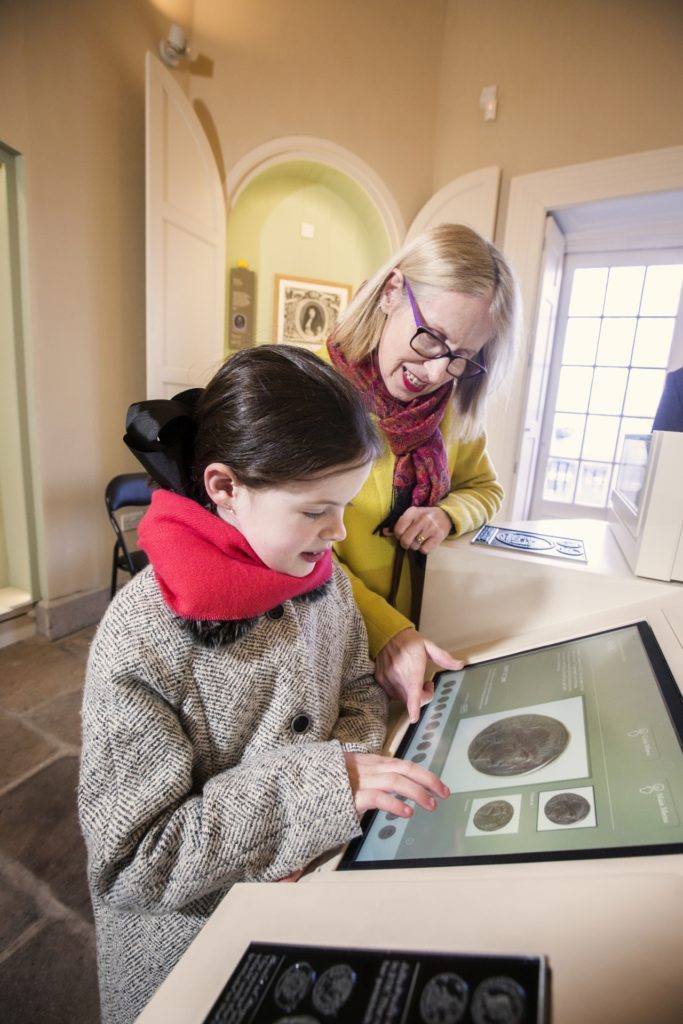 In No 5 children and young visitors can also explore the collections with activity sheets. They can learn to write their name in Ogham, the earliest form of Irish, handle of coin replicas, do a quiz, make rubbings of medals and ancient bronze objects or try the jig-saws of old prints!