Error

There was a problem with your SQL connection - Please contact the administrator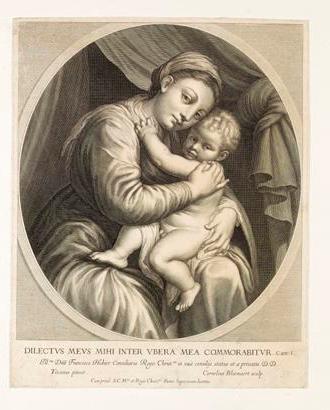 The Library holds an impressive print collection of over 3,700 prints, both bound in volumes and individual prints. It includes a rare and an intact 18th century collection. The prints are particularly significant as the majority have not been pasted and bound into albums, as is common in other collections of that period.
The collection comprises fifteenth- to nineteenth century prints, including those by Vouet, Mellan, Goltzius, Hogarth, Piranesi, and the Sadeler family.
Use the basic catalogue below to search in our print collection. We hold more complete information on our in-house CMS, so please do contact us if you would like further information on certain prints.
Search Instructions
This search facility gives access to the print collection, held by the Armagh Robinson Library.
To search for a phrase across all columns: enter phrase into the search box.
To search for a phrase in specific columns: enter phrase(s) in the filter boxes.
The search box and filter boxes can be used in combination.
To search for a single date, enter the date in both date search boxes.
To search only for objects with an image, enter P00 [P zero zero] in the Image search box.
Search results can be sorted by clicking in the column header.
When an error message appears upon changing search phrases, please refresh the page.
Please contact us if you require assistance in identifying the relevant objects for your research.