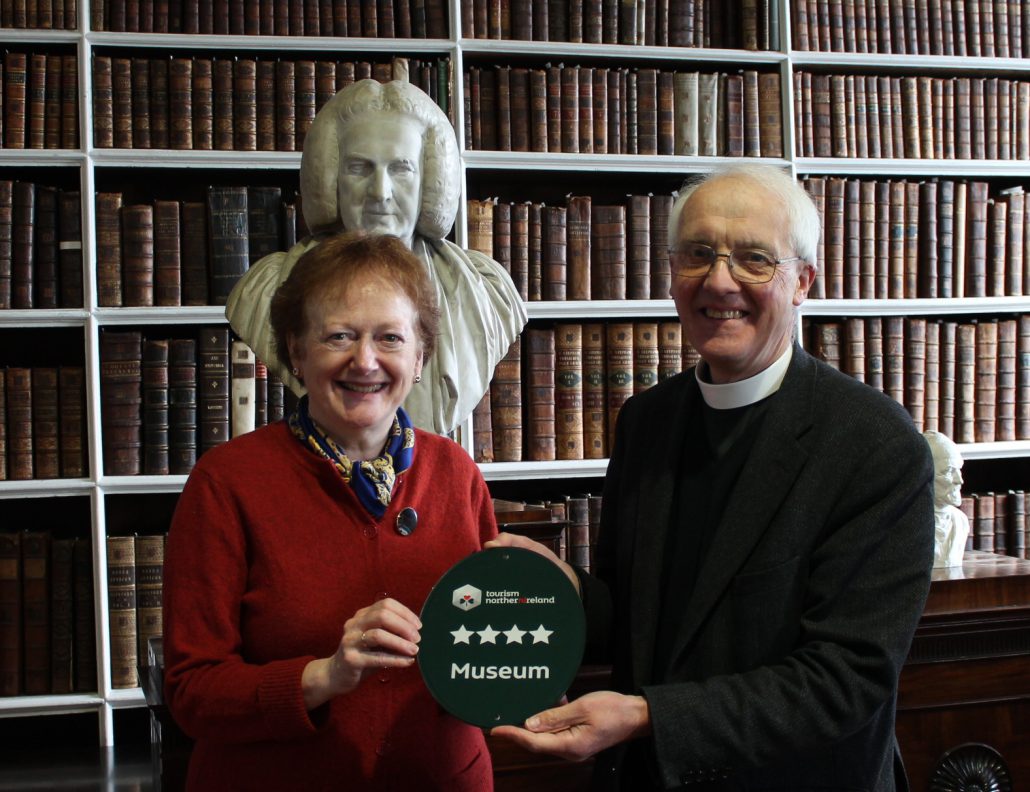 Four star status Armagh Robinson Library & No 5
The whole Library team is over the moon as we have retained our four star status within Tourism NI's Quality Assurance Scheme for another year.
We have actually reached the peak of the range for four stars for the Library and No 5. In three sections, we scored 10 out of 10: the welcome and attitude of the staff, for the cleanliness and tidiness of both buildings, and for the efficiency and knowledge of the staff. There were also positive comments about our updated website and the proactive work on our social media.
The team members who contribute in many ways to what we offer in both Armagh Robinson Library and No 5 Vicars' Hill, were proudly photographed with the four star plaque.