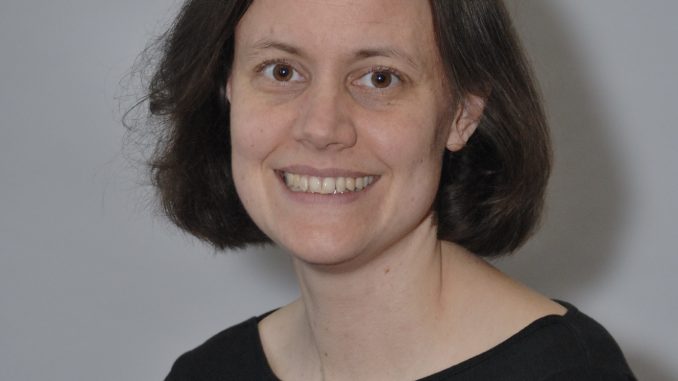 The Library is delighted that Dr Kate Heard has accepted the invitation to be the 2021 guest speaker for the Rokeby Lecture.  This year, due to current COVID restrictions, the lecture will be held in the Studio Theatre of the Market Place Theatre, Armagh on Thursday 25 November 2021 at 7.00pm.
Dr Heard is Senior Curator of Prints and Drawings at Royal Collection Trust, and has been invited to speak about the Rokeby print collection which is held in Armagh Robinson Library.  Her lecture is titled 'Amusement or enrichment? Archbishop Robinson and his prints'.
The Library's collection of more than four thousand prints contains work from national and international artists, from the 16th to 18th centuries, and is of international importance. Some are bound, but the majority remain as individual sheets. The collection belonged originally to the Library's founder, Archbishop Richard Robinson, who was a collector of gems, coins and prints, as well as books and manuscripts. He gave his collections to the Library as part of his plans to establish a university in Armagh.
Kate is an art historian with a particular interest in prints and drawings. She was the curator of the Royal Collection Trust exhibitions 'High Spirits: The Art of Thomas Rowlandson' and 'Maria Merian's Butterflies', and the co-curator of the 2019 exhibition 'George IV: Art & Spectacle'. She is the Deputy Editor of the 'Journal of the History of Collections'.
Speaking ahead of her lecture, Kate said, "Armagh Robinson Library includes a significant collection of prints, part of the original founding collection bequeathed by Archbishop Richard Robinson. Presenting some of the highlights of the collection, this lecture will set Robinson's activities in the context of eighteenth-century collecting, asking why he acquired the prints and what they can tell us about the Archbishop and his world."
The Library is grateful to Armagh City, Banbridge and Craigavon Borough Council for their support with the Rokeby Lecture.  Admission is free with booking essential through the Theatre's booking system.