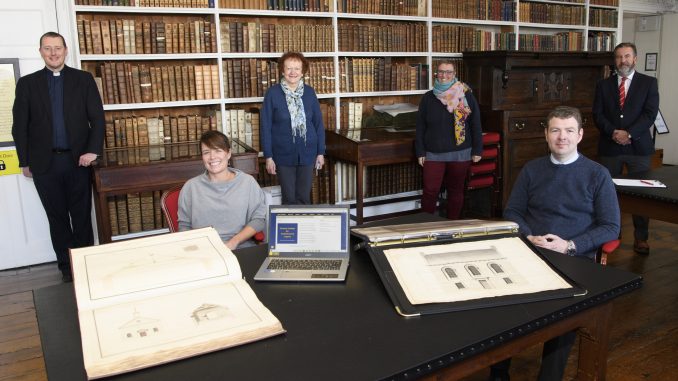 Armagh Robinson Library has created an online exhibition "Thomas Cooley: an Architectural Legacy", focusing on the architect Thomas Cooley. Cooley, along with his patron, Archbishop Richard Robinson, played a central role in creating the Georgian character that the city of Armagh continues to enjoy today. Born in England, Cooley first came to Ireland in 1769 after winning a competition to design the Royal Exchange (now the City Hall) in Dublin.
Cooley designed several noteworthy buildings within Armagh, including the Library itself and the Royal School. He also worked on the Archiepiscopal Palace and St Patrick's Church of Ireland Cathedral. The exhibition features architectural drawings by Cooley for some of these buildings and other works that he completed. It is now accessible on the Library's website at Thomas Cooley: An Architectural Legacy.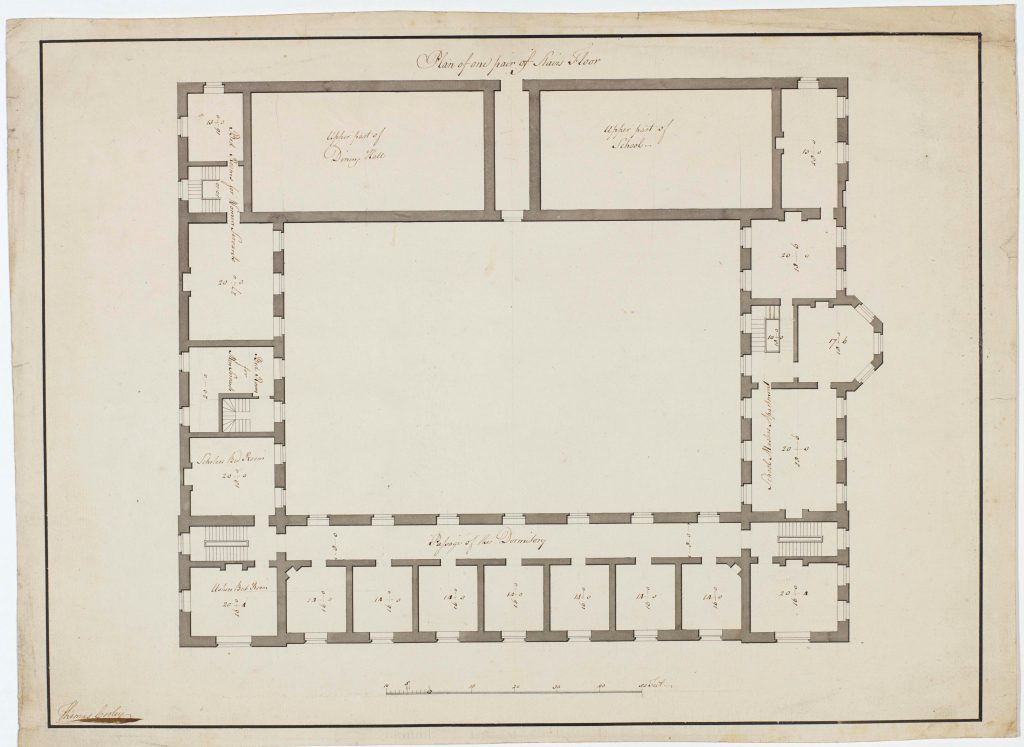 Speaking about the exhibition, Dr Robert Whan, Director of Armagh Robinson Library and No 5 Vicars' Hill, said, "This exhibition shows the origins of some of Armagh's much-loved buildings, as well as others which Cooley designed during his career. Featuring items from the Library's collection, including original architectural drawings, the exhibition helps to highlight the important role that the Library plays in preserving the heritage of Armagh and making that accessible." He continued, "I would like to acknowledge and thank the Northern Ireland Museums Council, which has supported the development of the exhibition through their 'Museums Connect' Grant Scheme."
Officially launching the exhibition ahead of World Architecture Day on Monday 4 October 2021, Nora Douds, Chair of the Northern Ireland Museums Council, stated, "It is my honour to be here to launch this innovative, online exhibition, developed by Armagh Robinson Library, celebrating the valuable architectural legacy of Thomas Cooley. This online exhibition will enable a wider audience, both national and international, to gain access to this invaluable collection celebrating Armagh's architectural heritage. Northern Ireland Museums Council is pleased to support the important ongoing work of Armagh Robinson Library and look forward to future collaboration."
The Library has also organised a lecture by Dr Michael O'Neill on Thomas Cooley and his buildings. For anyone who missed it, a recording of the lecture will be available on the Library's YouTube channel.