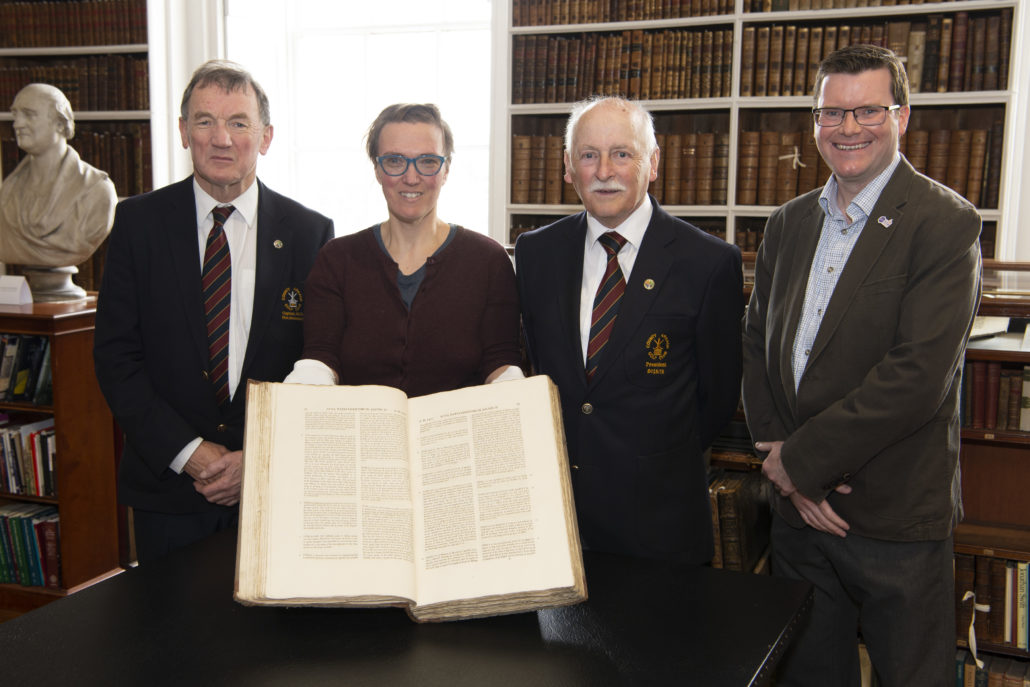 Armagh City has been the home to many outdoor sports and pursuits since the late seventeenth century. While some sports are still alive and kicking, others have quietly disappeared from the map and memory.
To link with the 148th edition of The Open at Royal Portrush in July 2019, this exhibition tells the story of the many outdoor sports organisations in Armagh, both past and present. Golf, of course, features, as do bowling, horse racing, archery, tennis, road bowls, cricket, rugby, football, Gaelic football, hurling and road racing.
Armagh Robinson Library's Archivist, Thirza Mulder, researched the exhibition and has highlighted some interesting facts. She found, for example, that bowling greens were in existence in Armagh in the late seventeenth century and that the city had its own race course up until the late eighteenth century.
The Library holds a 1770 copy of 'The Works of the Revd Philip Skelton: Consisting of Dialogues, Discourses, Essays'. The Revd Skelton described road bowls or 'bullets' as his favourite pastime. One anecdote recounts how he was hit on the head by a bullet during a game. Skelton assumed that this had happened because he had omitted to pray, after first getting up, in his haste to get to the game!
There is also a nineteenth-century copy of the Acts of the Parliaments of Scotland, 1124 to 1707. Golf has a long history, assumed to have originated in Scotland. In 1457, the Scottish Parliament of King James II banned the playing of golf along with football, because it interfered with archery practice and military training for the war.
Launching the exhibition were representatives from Tourism NI and County Armagh Golf Club. Oliver McKeown, Experience Development Officer with Tourism NI, said, "Tourism NI is delighted to support Armagh Robinson Library in launching its exciting new exhibition. It is fitting that golf plays a key part in this exhibition, with the return of the 148th Open to Royal Portrush this July, after almost 70 years. We congratulate Armagh Robinson Library in showcasing the many outdoor sports organisations in Armagh, both past and present and we wish them every success with the exhibition."
Image credit: Ian Maginess
In the photograph, from the left:
Paddy Burns, Hon. Secretary of County Armagh Golf Club;
Thirza Mulder, Archivist for Armagh Robinson Library;
Gerald McCreesh, Club President of County Armagh Golf Club;
Oliver McKeown, Experience Development Officer for Tourism NI