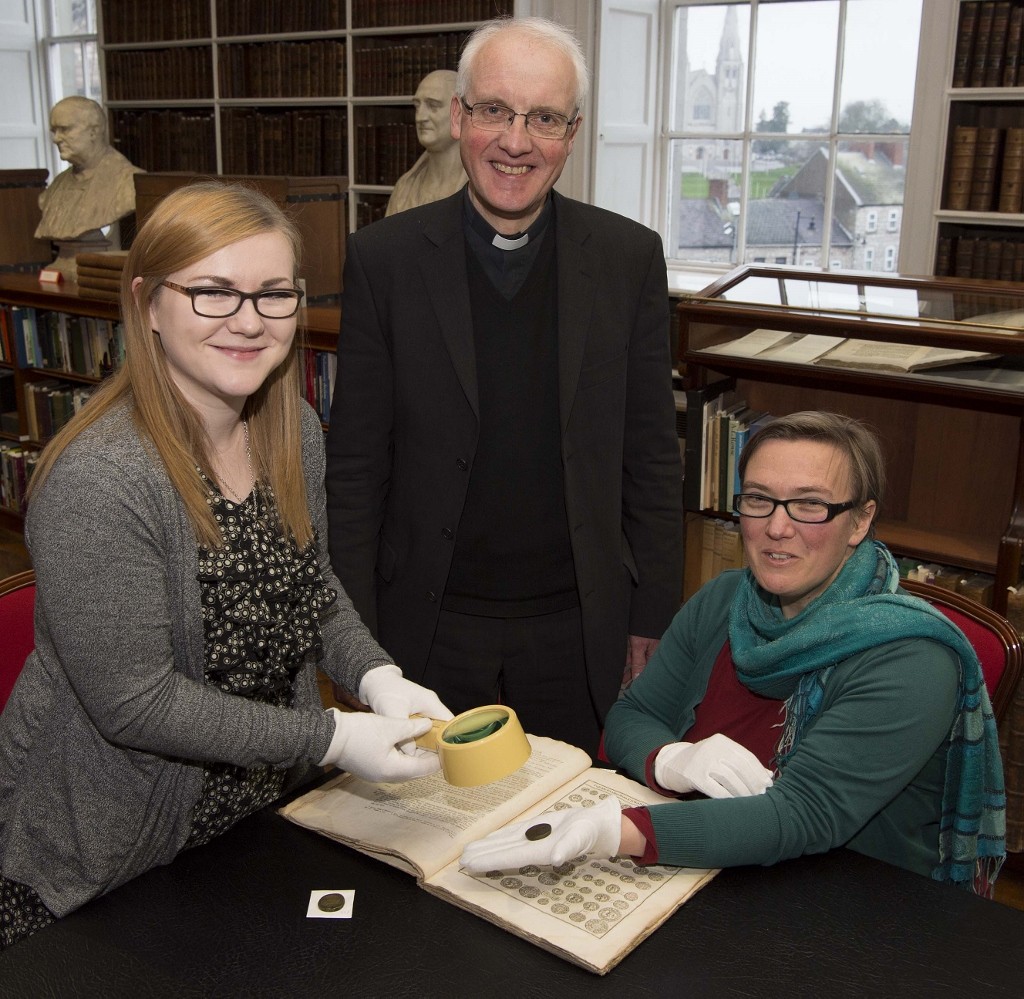 Image credit and copyright: Ian Maginess
An exhibition to highlight Armagh Public Library's coin collection is now on view in the Library's Long Room. It shows Roman, as well as English and Irish pieces, with varying dates and denominations. The exhibition also includes examples of books on coins.
The Library's founder, Archbishop Richard Robinson, had a keen interest in the study and collection of currency. He collected a large number of coins and many books on the subject, which he gave to the Library.
The exhibition, which will run until the end of April, was put together by Library staff members, Thirza Mulder and Rachel Toner. They selected coins dating from 23 B.C. to 1689 and publications on coins from 1562 to 1992.
Rachel said, "The collection provides an insight into the varied interests of Archbishop Robinson and the importance of coins for studying different historical periods. The current display highlights some of the noteworthy coins and literature within the Library's collection."
The Keeper of the Library and the Dean of Armagh, the Very Revd Gregory Dunstan said, "As well as books, an eighteenth century gentleman's library would contain collections of classical coins, medals, and 'gems' (wax-like images). Archbishop Robinson was no exception. In addition to this new exhibition, other items are on permanent display in the Library's other building, the former Registry at No 5 Vicar's Hill."