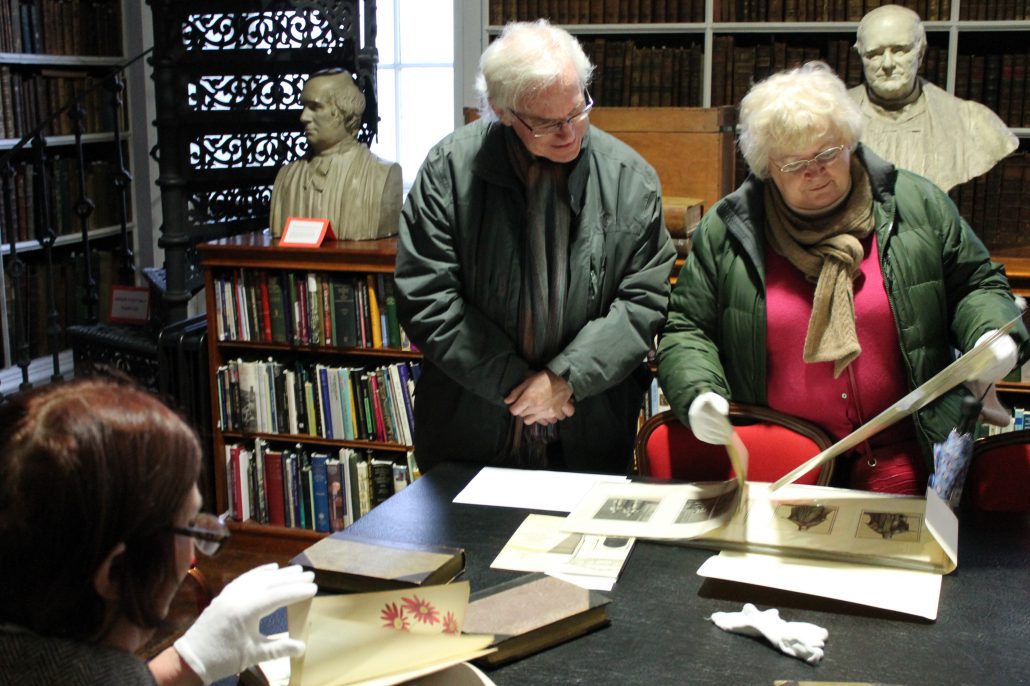 We were delighted to welcome members of the Friends of the F E McWilliams Gallery and the Gallery's Curator/Manager, Rhiann Coulter, to the Library and No 5.  They are the first group of the year to accept the tri-museum invitation to Armagh.  This is the invitation issued jointly by Armagh County Museum, Armagh PublicLibrary/No 5, and the Royal Irish Fusiliers Museum.
The group showed their interest in the visual arts as members took time to look at volumes of Joseph Paxton's 'Magazine of Botany and Register of Flowering Plants', Thomas Cooley's architectural drawings of the Library building and a selection of the Library's print collection.
Thank you, Friends of the FE McWilliams Gallery for starting off the 2016 tri-museum so positively!