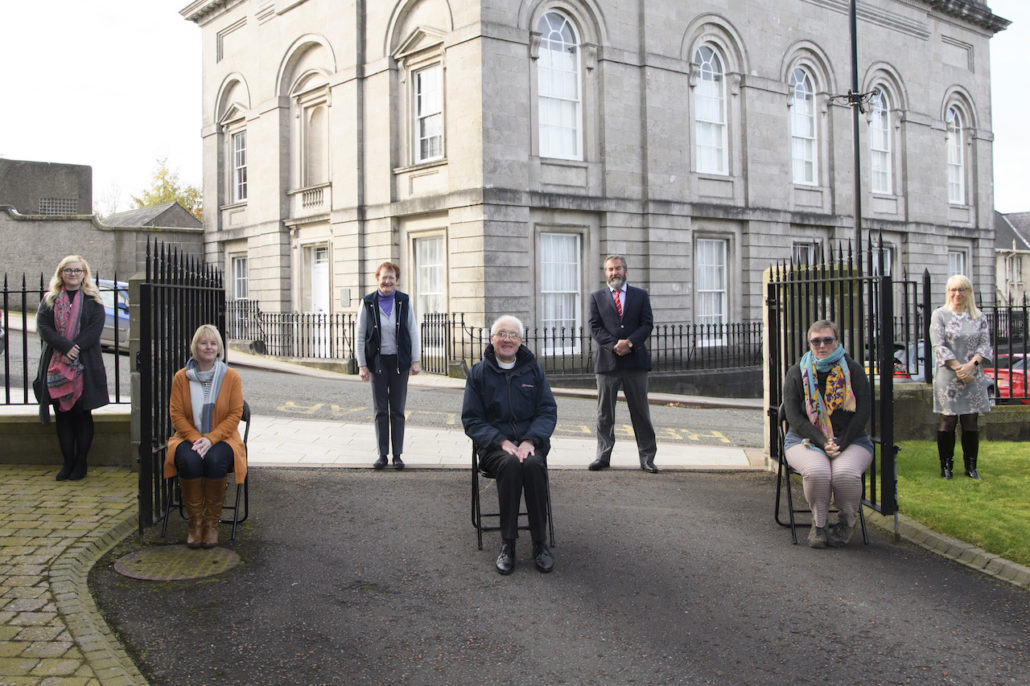 When Gregory Dunstan was appointed Dean of Armagh in 2011, he also took on the role of Keeper of Armagh Robinson Library, then known as Armagh Public Library, and moved into the Library residence.
Installed in the Cathedral on Sunday 4 December 2011, the Dean took the Keeper's Oath the following day at his first meeting of the Library's Governors and Guardians. The oath, laid down in the Library's Act of Parliament of 1773, begins with the words, 'I (name) do swear that I will use my utmost care and endeavour to preserve all the books and other things which are or shall be committed to my charge …' Throughout his time as Keeper, Gregory Dunstan has followed the letter and the spirit of the oath. He has been involved in the life of the Library in supporting events and activities both in the Library and at No 5 Vicars' Hill, leading fund-raising initiatives, and not least in allowing the residence to be used for refreshments following many events in the Library.
Reflecting on his nine years as Keeper, the Very Revd Gregory Dunstan said, "I knew nothing about the Library before I arrived. I quickly came to love it. The books on its shelves come from three centuries and more of collecting, and a remarkable variety of previous owners. They are still housed in the beautiful building provided for them, with all the other collections of coins, prints, medals and gems that our founder left us. Its staff team works wonders with slender resources. I have done what I could to ensure that it will continue to contribute to the life of the City in the years to come."
The opportunity was taken for the Library's team to thank the Keeper for his work and enthusiasm, with a presentation held outside the Library, to comply with current restrictions. Missing from the photo call was the Director, Dr Robert Whan, who sent the following comment instead, "On behalf of all those connected with the Library, I would like to thank Gregory for his outstanding work as Keeper. Under his leadership and direction, the Library's rare and significant collections have become better researched and more widely used and known. A marvellous advocate for the Library, he has laid a rich foundation of relationships and partnerships, with universities and academics, the local Council, community organisations, library users and donors. His skills, passion and good humour will be hugely missed by his colleagues. Delighted that he will remain in Armagh City, we wish him a long, healthy and happy retirement in his new home."
The Library's staff and volunteers all send their best wishes to the Keeper and hope that he will return to consult the books for which he has used his utmost care and endeavour to preserve.