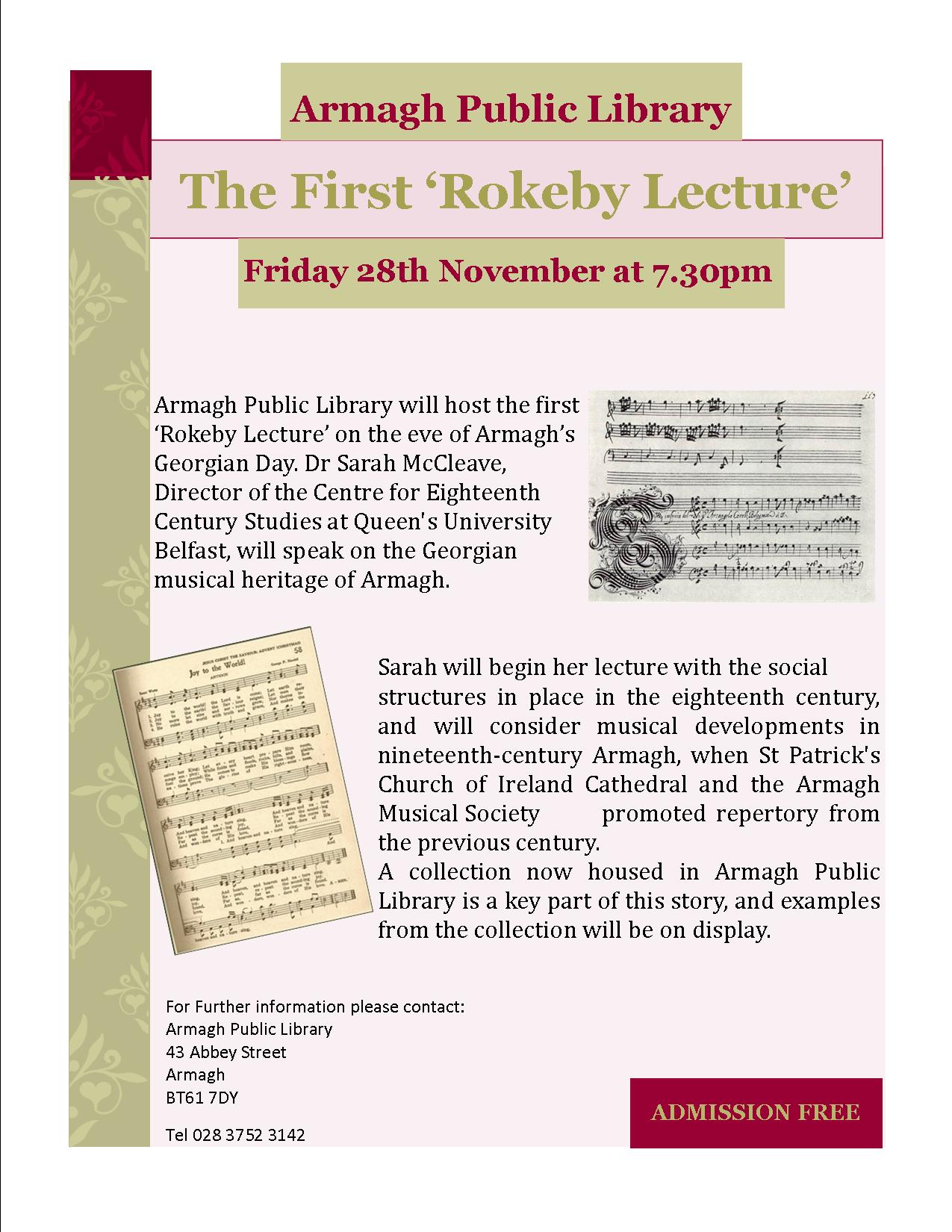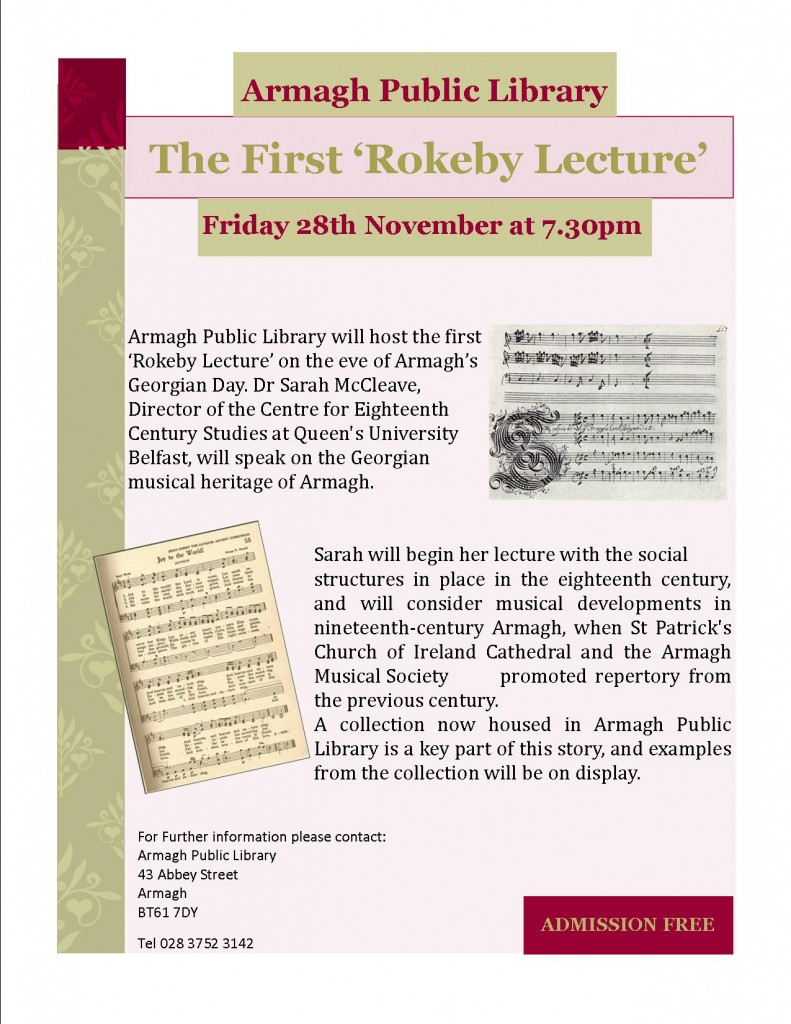 The Library will host the first 'Rokeby Lecture' when Dr Sarah McCleave, Director of the Centre for Eighteenth Century Studies at Queen's University Belfast, will speak on the Georgian musical heritage of Armagh.
The event, which has free admission, will be held in the Library's Long Room on Friday 28 November 2014 at 7.30pm, on the eve of Armagh's Georgian Day.
Sarah will begin her lecture with the social structures in place in the eighteenth century, and will consider musical developments in nineteenth-century Armagh, when St Patrick's Church of Ireland Cathedral and the Armagh Musical Society promoted repertory from the previous century. A collection now housed in Armagh Public Library is a key part of this story, and examples from the collection will be on display.
In highlighting the 'Rokeby Lecture' series, the Keeper of Armagh Public Library, the Very Revd Gregory Dunstan said: "Archbishop Robinson, who founded Armagh Public Library, was created Baron Rokeby in 1777. The annual 'Rokeby Lecture' will honour his legacy in the cultural and intellectual life of Armagh. It will be a great pleasure to welcome Dr McCleave to open the series, and to learn of the kind of music that would have been heard in Armagh in the heyday of its renaissance."