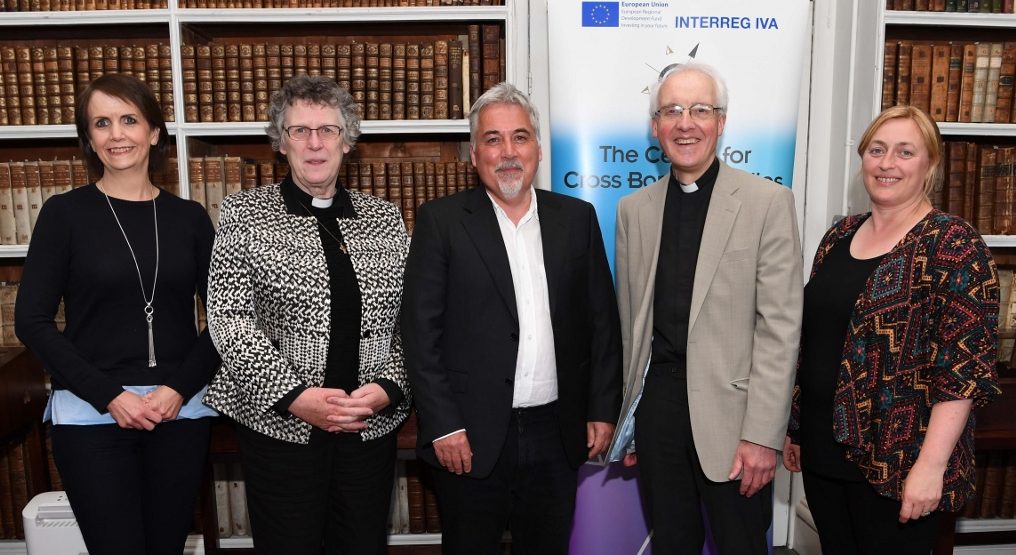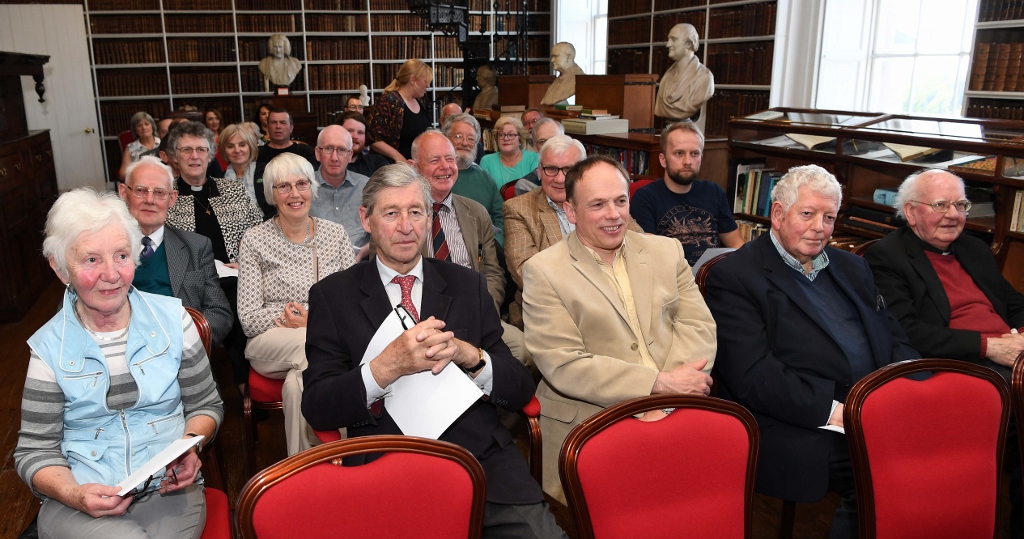 Image credits: Ian Maginess
On Tuesday 16 May 2017 Professor Aidan O'Sullivan gave the Annual Spring Lecture 2017: 'How did people in early medieval Ireland live together? Some insights from archaeology, early Irish documentary sources, and experimental archaeology' in the Library. This was the second annual lecture organised collaboratively by the Centre for Cross Border Studies and the Library.
Speaking in advance of his lecture, Professor O'Sullivan said, "Archaeology can be likened to travel to foreign countries, where we go and try to understand cultures and societies very different from our own. The lecture explores how we can reconstruct daily life in early medieval Ireland. It adopts the perspective that the people of early medieval Ireland were like us in some ways, but were also very strange. They spoke a different language, one that hardly anyone can speak today; they understood themselves as belonging to distinct kin groups, completely accepted social inequality and slavery, and saw the relationships between men and women in very different ways than today. For all that, we can also glimpse their understanding of ancestry and belonging, can reconstruct their settlements and houses, we can see their profound link to agriculture and farming, and can even get hints of their beliefs in magic and superstition."
Ruth Taillon, Director of the Centre for Cross Border Studies, commented, "We are delighted to host this event in partnership with the Robinson Library. Professor O'Sullivan's lecture has given us a fascinating insight into the work of experimental archaeologists, how it illuminates our shared island heritage and in doing so, perhaps a new lens through which to reflect on our diverse relationships and identities in modern Ireland."
The Very Revd Gregory Dunstan, Keeper of Armagh Robinson Library, said, "To understand our past can help us to understand our present, however different that past may have been. Our roots are in that past, and its evidence is still around us, if we know where to look. We shall all be the richer for understanding the lives of those who went before us."
Professor O'Sullivan lectures at UCD School of Archaeology, University College Dublin. Born and raised in the Wicklow Mountains, he studied at UCD for his BA and MA and completed his PhD at the Department of History, Maynooth University, on the social and ideological roles of crannogs in early medieval Ireland. His archaeological research interests focus on early medieval Ireland, on wetlands archaeology, and on experimental archaeology. He co-directed the INSTAR-funded Early Medieval Archaeology Project (EMAP.ie) with Dr Finbar McCormick of Queen's University Belfast, and is an author of many books and articles. He is also Director of UCD's Centre for Experimental Archaeology and Material Culture, one of the only university campus facilities in the world for experimental archaeological investigations, and he co-ordinates the School's MSc in the Experimental Archaeology programme.