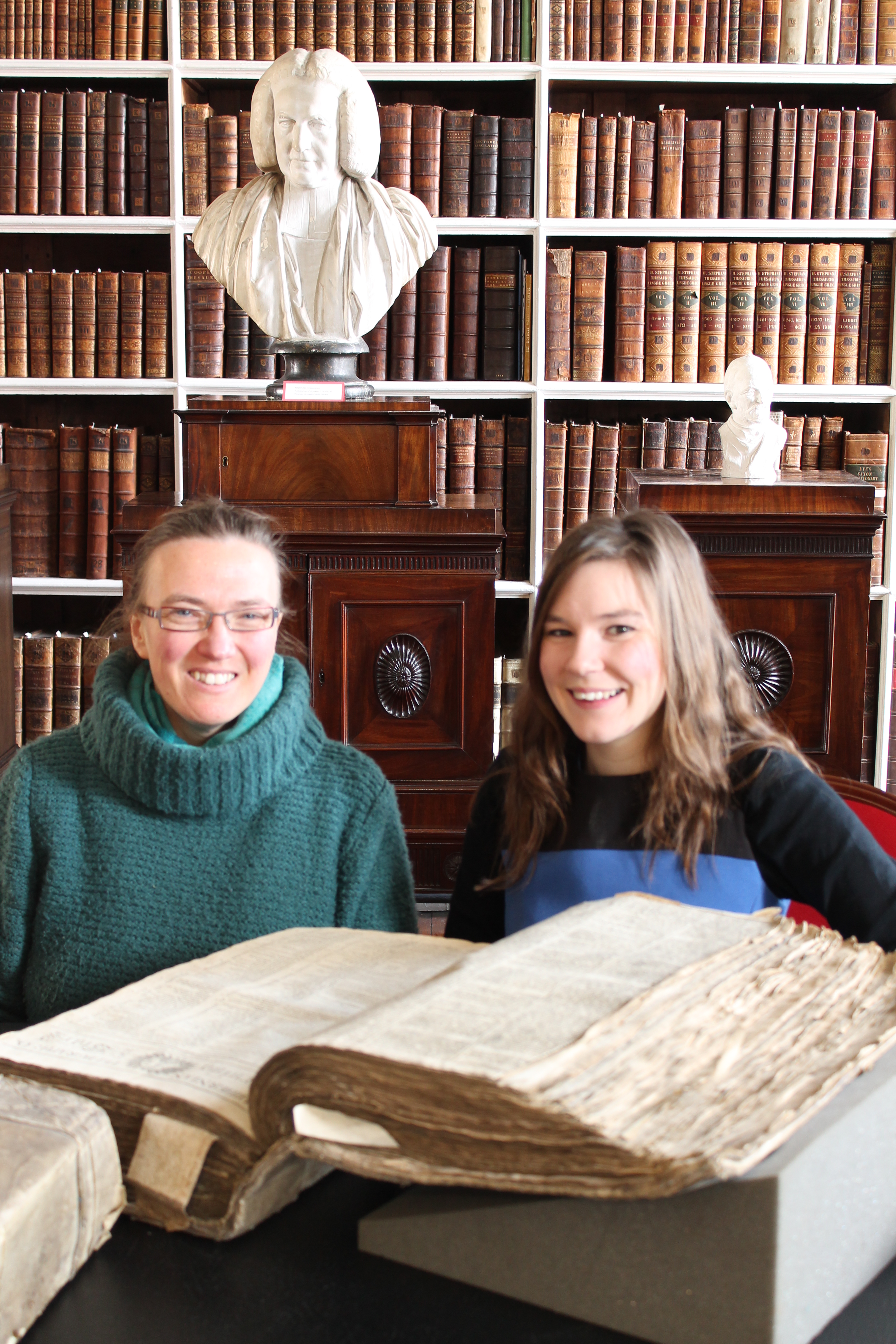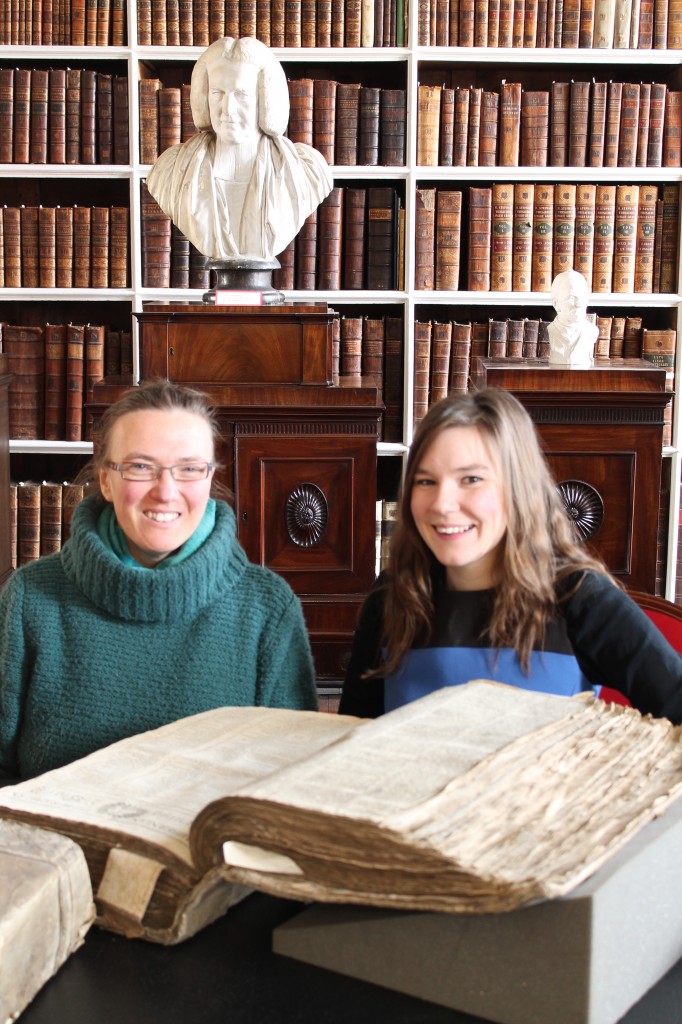 For the past six weeks Library volunteer Jane McKibbin has been working on the cataloguing of a collection of newspapers assembled by a Henry Irwin in the 18th century. She built on earlier work carried out by another volunteer, Stephen McManus.
Jane says: "The collection consists of six volumes of bound newspapers, and each volume contains between 300 and 400 newspapers. The volumes span a time period from 9th of February 1788 to 14th of November 1799. Most of the newspapers originate from Dublin, which may be an indication of where Henry Irwin came from, or lived at the time. So far, Henry Irwin has not been identified.
It is worthwhile to note that the collections of newspapers are not of full runs: Irwin has only selected what he believed interesting for the public to read. He annotated many of the newspapers with his thoughts and comments.
At the beginning of each volume Irwin states:
"Pray do not abuse or be careless of this book (the best history of the times), for I have taken pains and trouble in preparing and fitting it up with my own hands, and making some observations thereon, for my own, for others also, and your amusement."
Library Archivist Thirza Mulder says: "We are very pleased with, and grateful for the meticulous work Jane has carried out with these collections. We hope that the indexes will prove a welcome finding aid for researchers to a wonderful primary source for the period!"
The finished indexes have been made available online in pdf format via our catalogues page.