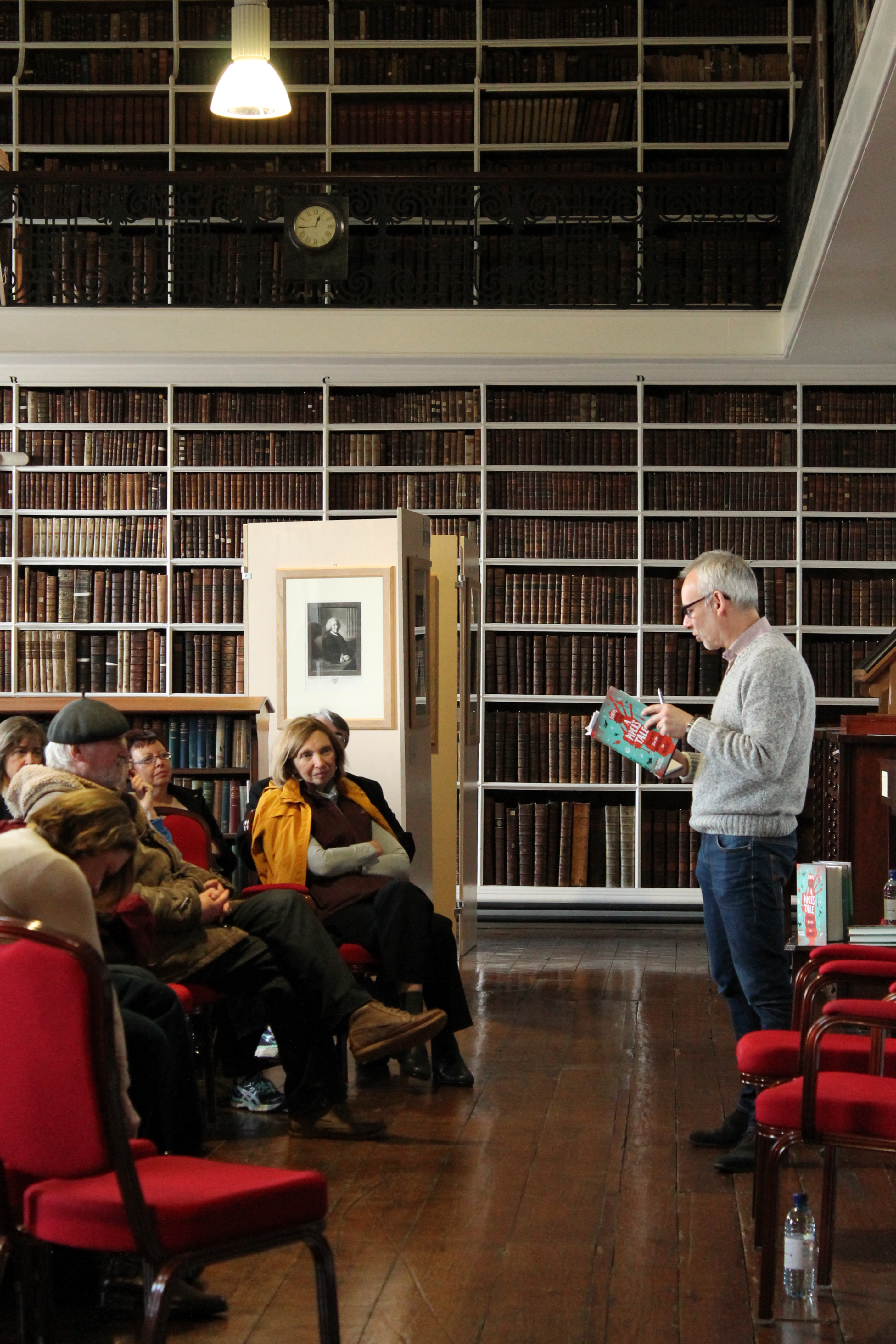 We are pleased that the Library once again was chosen as a venue for a number of events during the 20th William Kennedy International Piping Festival.
On Saturday Fergus Muirhead launched his book 'A Piper's Tale. Stories from the world's top pipers', accompanied by Roddy McLeod – Director of the National Piping Centre and Piping Live – and Dr Jarlath Henderson, who both played sets of tunes on their respective pipes. They were followed by Fintan Vallely, who gave a talk on 'percussion in Traditional music in Ireland which re-evaluates the origins of the unique Irish drum, the bodhrán.'
On Sunday the students of the William Kennedy Academy of Piping were treated to an exclusive recital and talk by uilleann piper Paddy Keenan.