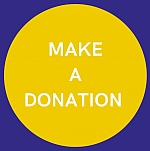 Today marks the start of the new Endowment Appeal!
Please help us to meet our £1 million target before the matched funding offer from the NLHF ends on 31 August 2023. This is a gift that will go on giving.
For example: a personal donation of £500 to the Endowment Appeal becomes £625 when Gift Aid (25%) is added. When this is matched by the NLHF, the £500 originally donated becomes £1,250!
Visit our Support Us page for more information, or go directly to the donation button.
As always, any donation will be much appreciated!