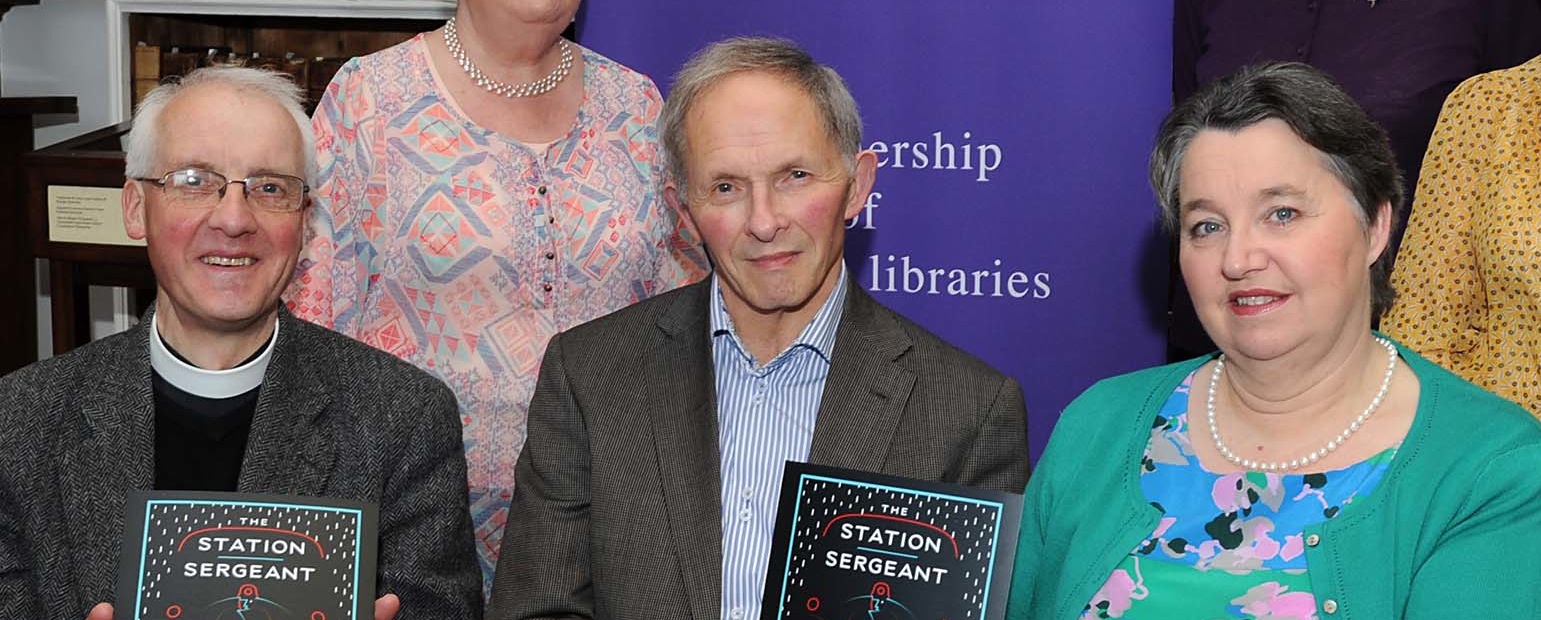 The Armagh book launch of John McAllister's latest book 'The Station Sergeant' was held in the Library as a City Chapter event.  Approximately 90 people attended the launch, when many copies of John's books were purchased.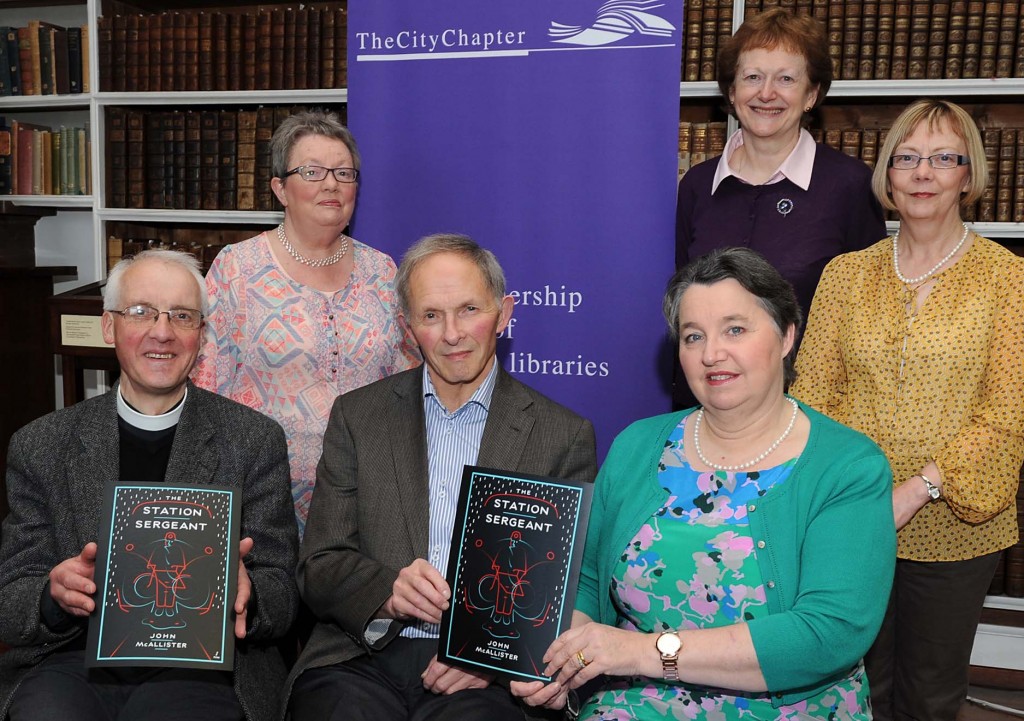 Image credit and copyright: Ian Maginess
Seated from left:  Dean Gregory Dunstan, Keeper of Armagh Public Library; John McAllister, the author; Patricia McAllister, wife of the author.
Standing from left:  City Chapter committee members, Mary McVeigh, Hon. Secretary; Carol Conlin, Chairperson, and Helen Grimes, Hon. Treasurer.