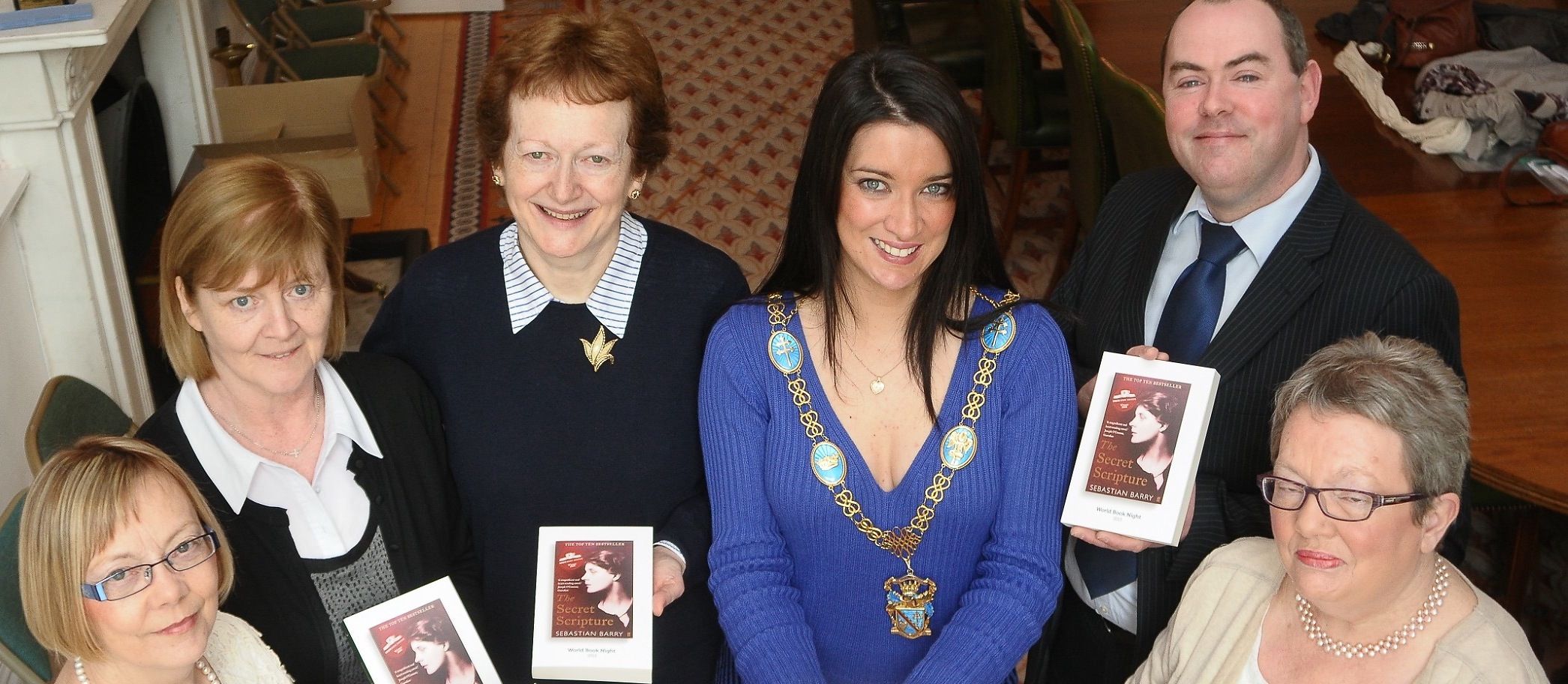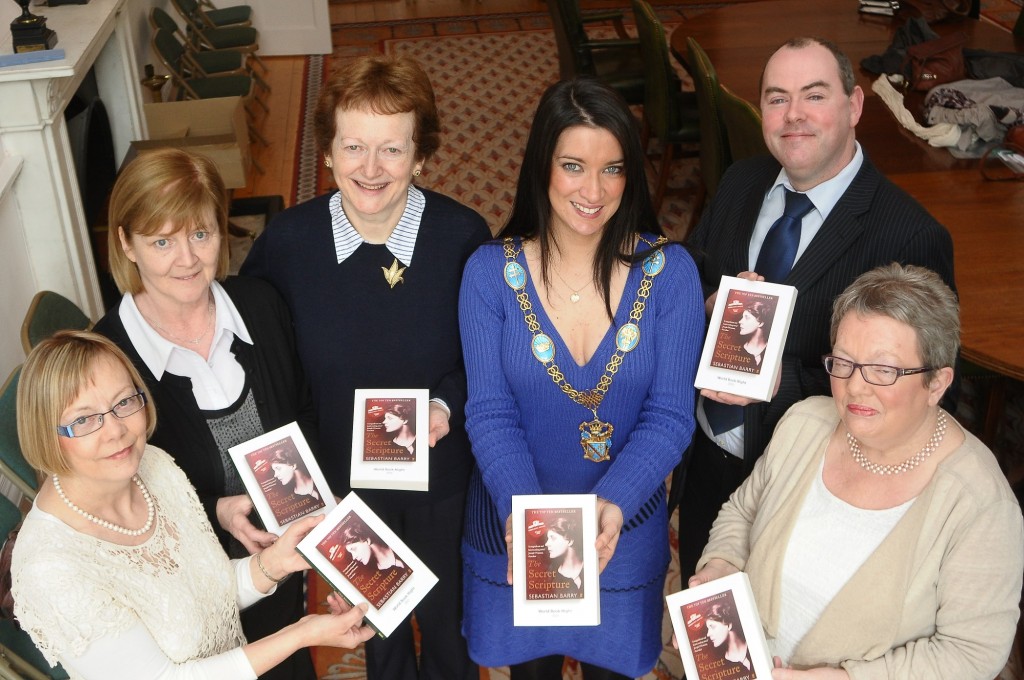 Pictured with the Lord Mayor are members of the City Chapter: Left to Right: Helen Grimes for Irish and Local Studies Library, Nuala Mallon for Armagh City Library, Carol Conlin for Armagh Public Library, Mary McVeigh, Hon. Secretary for the City Chapter, Roddy Hegarty for the Cardinal O'Fiaich Library and Archive.
As part of its programme of events for this year, the City Chapter registered as a partner for World Book Night. Twenty books were included in this year's list and the City Chapter chose Sebastian Barry's book 'The Secret Scripture'. Forty copies will be distributed throughout the City of Armagh when City Chapter members leave copies in the local coffee shops for customers to read and pass on.
As well as the text of Sebastian Barry's work, each book contains a list of all the World Book Night titles, a sample extract from a book which the author thinks readers might enjoy next, information about World Book Night and a poem chosen by the Josephine Hart Poetry Foundation.
The Lord Mayor of Armagh City and District, Councillor Sharon Haughey-Grimley welcomed members of the City Chapter before they began the distribution of the books in Armagh.
A spokesperson for the City Chapter, which is the partnership of libraries in Armagh, said: "The City Chapter exists to promote the spoken and written word. The purpose of World Book Night is to spread the joy of reading to those who do not already regularly read. This is, therefore, a most appropriate initiative for us to be involved in. We wish all those who find a copy of 'The Secret Scripture' happy reading".