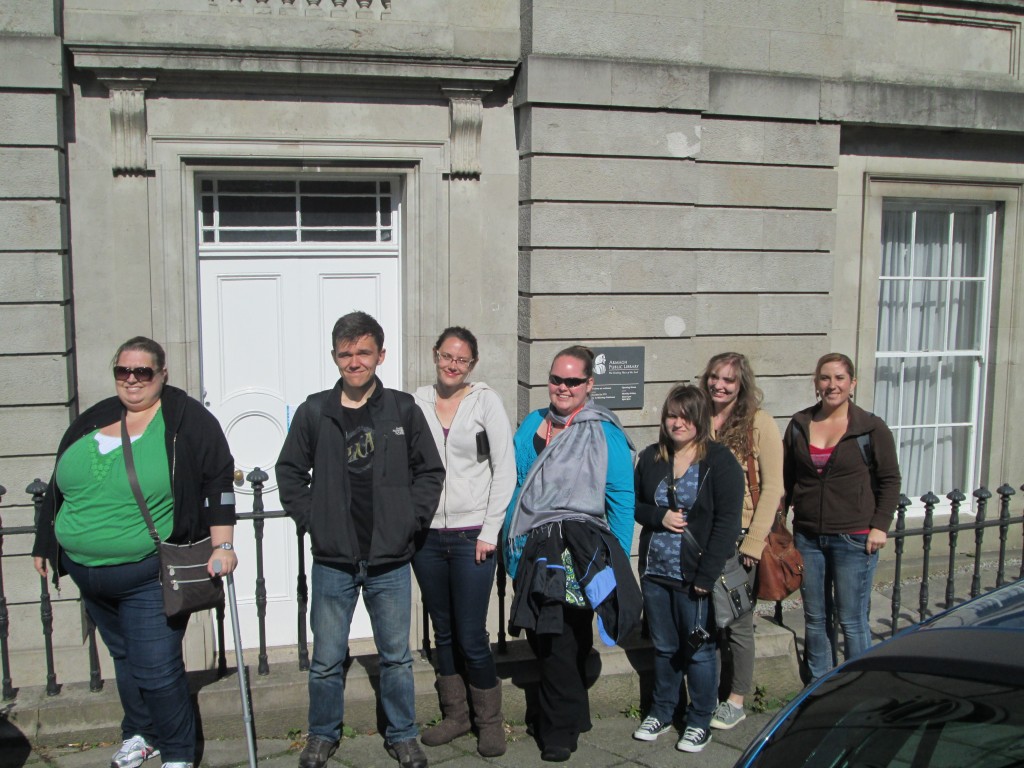 We were pleased to welcome graduates from the University of Kentucky to the Library on Wednesday 29 May 2013.  The group was on a Library and Information Science tour of Ireland, accompanied by two of their tutors. Warmly welcomed by the Keeper, the graduates participated in a three-fold visit within the Library, when the history of the Library and acquisition, documentation and conservation methods were outlined by the Assistant Keeper and Archivist. The third part was given by one of the Library's volunteers, who, as an MA graduate, shared her experience firstly of studying at the Library and now of volunteering.
The group continued their visit to Armagh by going to No 5, St Patrick's Church of Ireland Cathedral and the Armagh Observatory.
We hope to have this established as an annual visit with the International Studies Abroad.