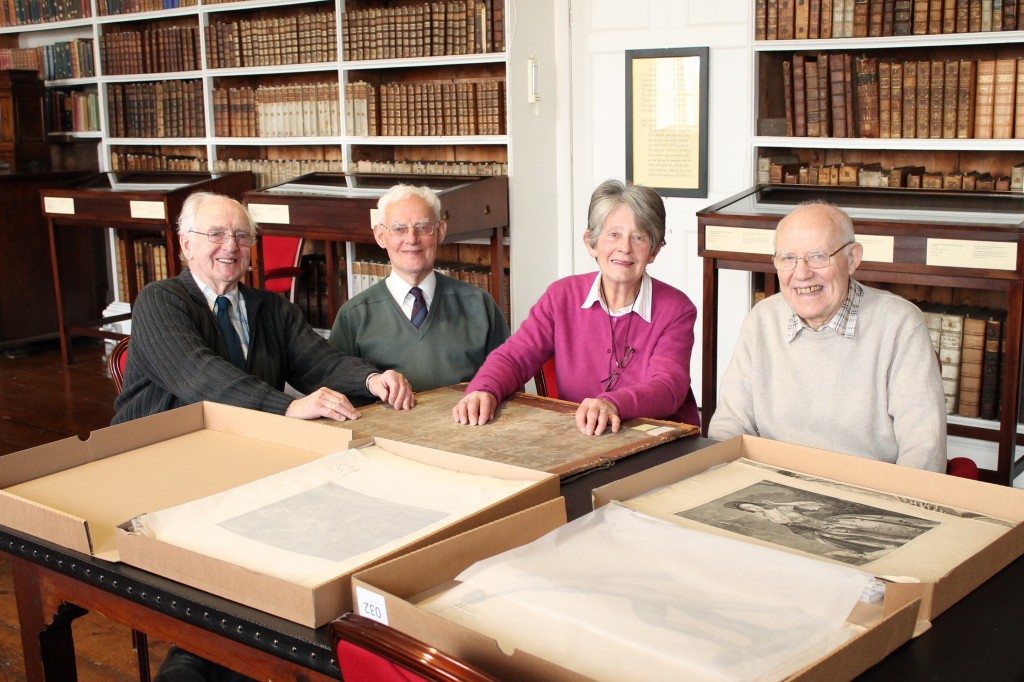 Thanks to the steady weekly work by four of the Library's volunteers, a large section of the Library's print collection has been safely removed from its original 18th century folders and placed in museum-standard storage boxes. This work included the removal, recording and boxing of almost 1,350 prints. The volunteers' achievement will help the Library's Archivist with plans to catalogue the entire print collection, if funding is secured.
The print collection had been given to the Library by Archbishop Robinson and although the folders are of historic importance and will be retained, they had ceased to give adequate protection to the prints.
While we are grateful to all our volunteers for the various ways in which they support the Library, thanks in particular go to Stephen Hartley, Eric Marshall, Zena Dawson and Harry Carson for their work on the prints.