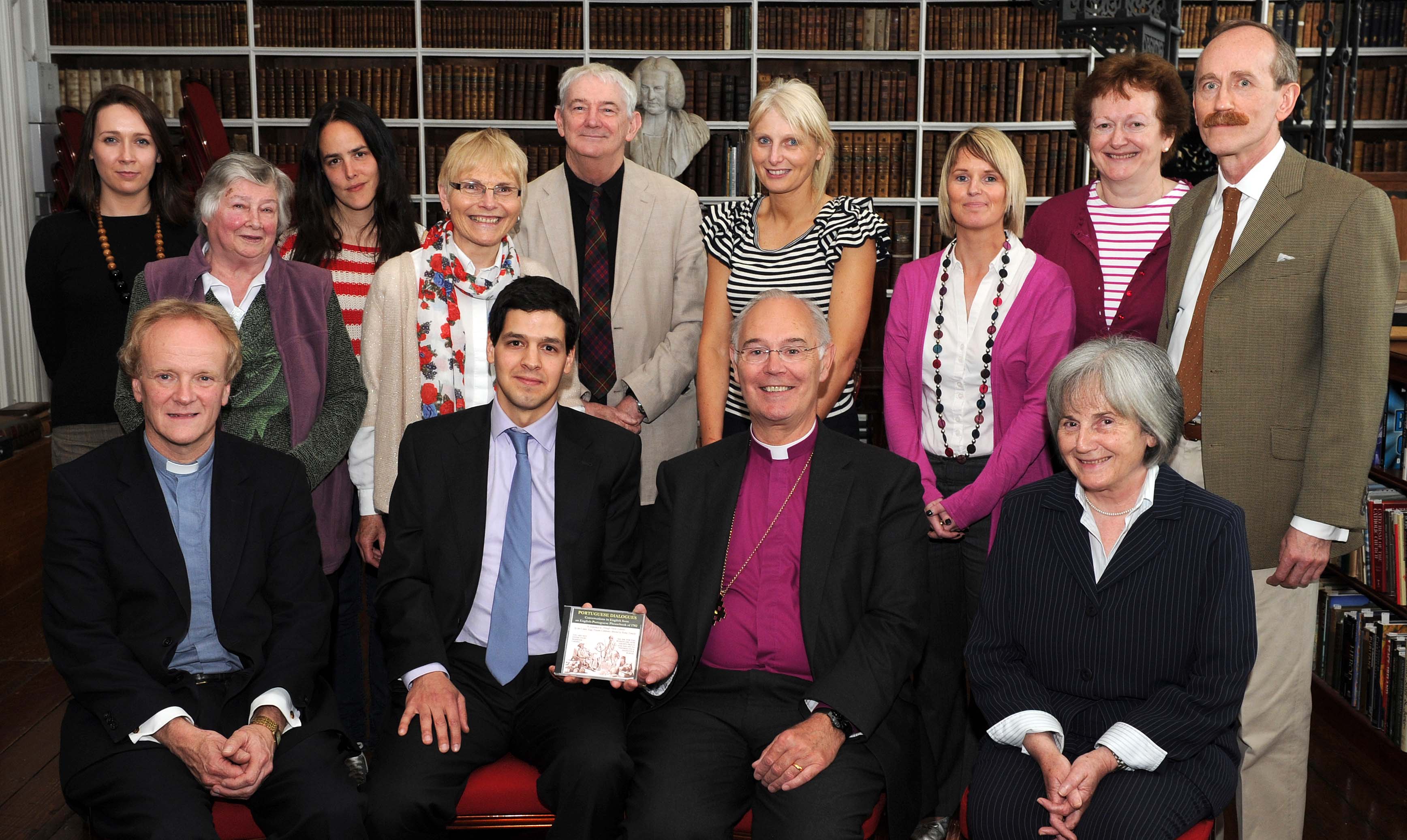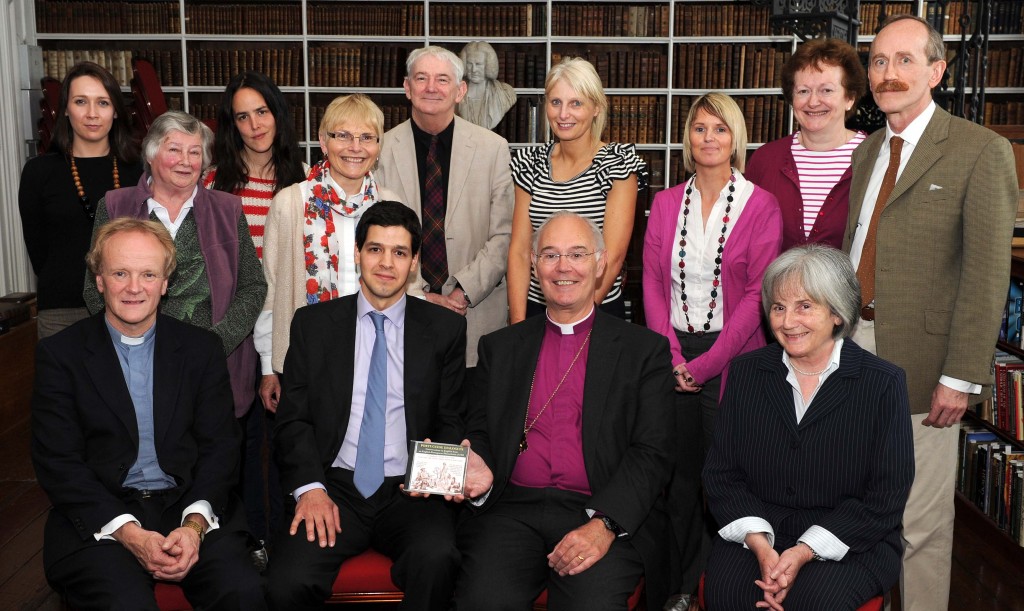 Descendants of County Armagh man, James Fulton, have continued their support of Armagh Public Library. Through their enthusiasm, a CD was launched to promote and benefit the Library and its collections.In 2008 the Fulton family had donated three books to the Library, including a 1702 copy of 'Grammatica Anglo-Lusitanica, together with some useful dialogues in English and Portuguese'. The family members also contributed to the cost of restoring the three eighteenth-century books, which sit comfortably within the Library's collection.
In 2010 the City Chapter funded a rehearsed reading of some of the dialogues, given by the Centre Stage Theatre Company to celebrate World Book Day. This was followed by a recording of the dialogues to include the same actors who had performed the readings in Armagh Public Library, and by musician Mr Mark McGrath who provided eighteenth-century music to separate the dialogues. Production costs have been kept to a minimum, thanks to the generosity of the Fulton family, Upstream Studios where the recording was made and the CDs produced, and Pictu Ltd for the CD cover design.
Roma Tomelty who directed the rehearsed reading in 2010 has written for the CD cover: "When I first encountered this charming phrase book, I was astonished at the immediacy and energy of the language. They are dialogues between friends who share opinions, offer advice and do not shrink from plain speaking!"
The CD was launched when the Library's Chairman, Archbishop Alan Harper, accepted the copies on behalf of the Library. In attendance at the launch with the Keeper of the Library, Dean Patrick Rooke, were members of the Fulton family, Mr Tiago Lima, the Honorary Consul for Portugal to Northern Ireland, Mr Colin Carnegie for Centre Stage Theatre Company; Mr and Mrs Roy and Mildred Rainey for Upstream Studios and Mr Stephen Conlin for Pictu Ltd.
A spokesperson for the Library said: "We are most grateful to all the people who have made the production of this CD possible. We refer to Roma Tomelty's text for the CD cover when she described these 'enchanting pieces, which so clearly demonstrate friendship and goodwill across, not only the sea, but also the centuries.' We believe that James Fulton would be very proud of his descendants who have shown both friendship and goodwill to this Library in their support for it over the last years".
Copies of the CD are on sale in the Library at £10 each, with all proceeds going to the benefit of the Library.
Local media coverage, including an interview with Noreen Ritchie and Roma Tomelty on BBC Radio Ulster's Arts Extra programme, has helped to inform the public of this initiative
Image credit: Ian Maginess