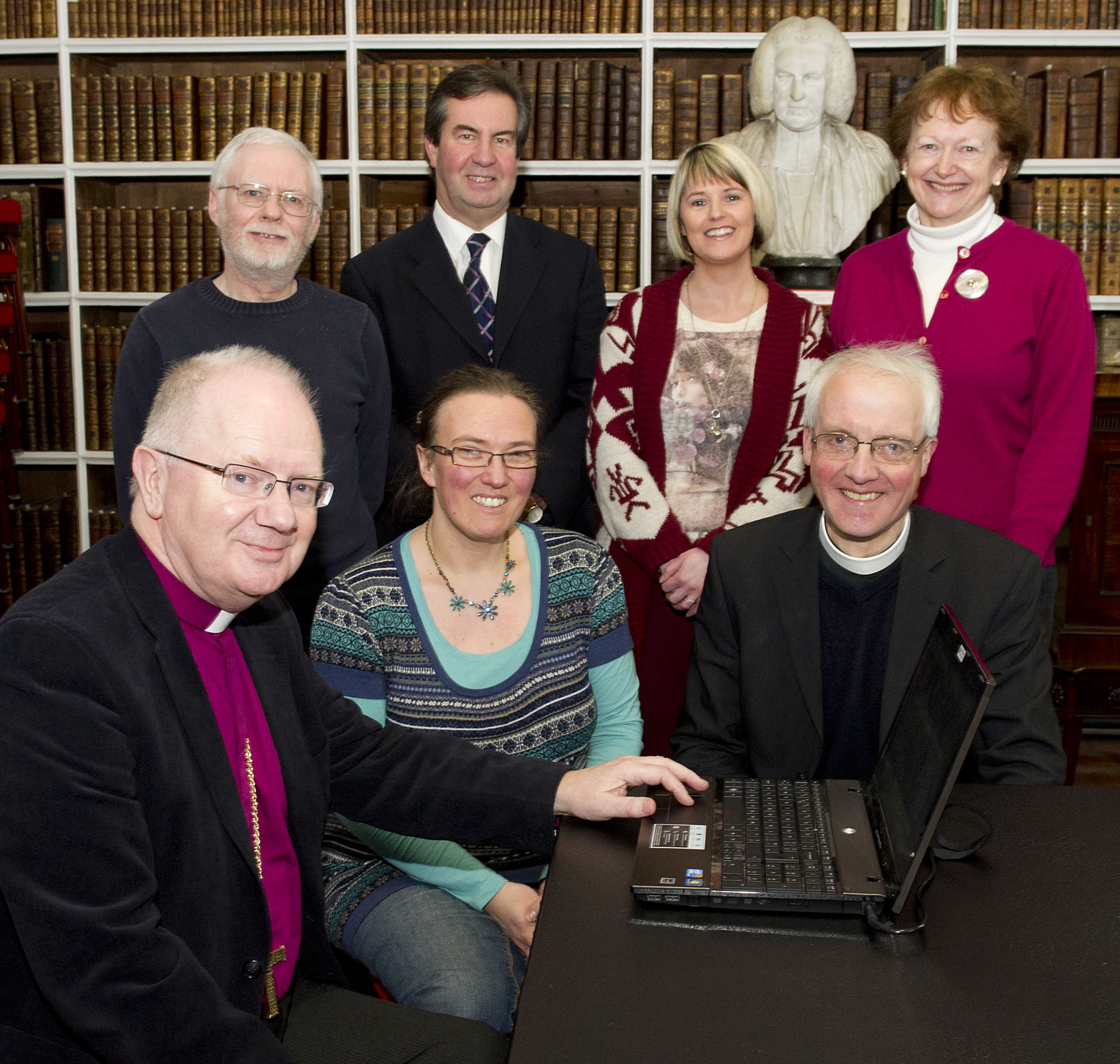 A new website for Armagh Public Library was launched today by Archbishop Richard Clarke, who is the Chairman of the Library's governing body.
The new website has been created by the Library's Archivist, Ms Thirza Mulder, who said: "Our new website will provide a wider range of information about the Library's collections and events than was the case before. I hope that it will entice people to visit the Library and No 5, whether for research or to experience the atmosphere! The new website is available at armaghrobinsonlibrary.co.uk.
Support was given by Mr Martin Murphy, Systems Administrator with the Armagh Observatory, who was present at the launch and who was thanked for his contribution to the project.
Welcoming the Archbishop to his first public engagement in the Library, the Keeper, the Very Revd Gregory Dunstan, pointed to the on-going collaboration between Armagh Public Library and Armagh Observatory.  He said, "We are immensely grateful both to Thirza, who has added website design to her professional expertise as the Library's Archivist, and to Martin Murphy for his help.  The new website is most attractively laid out.  We hope it will encourage people both to visit us and to use the resources of the Collection."