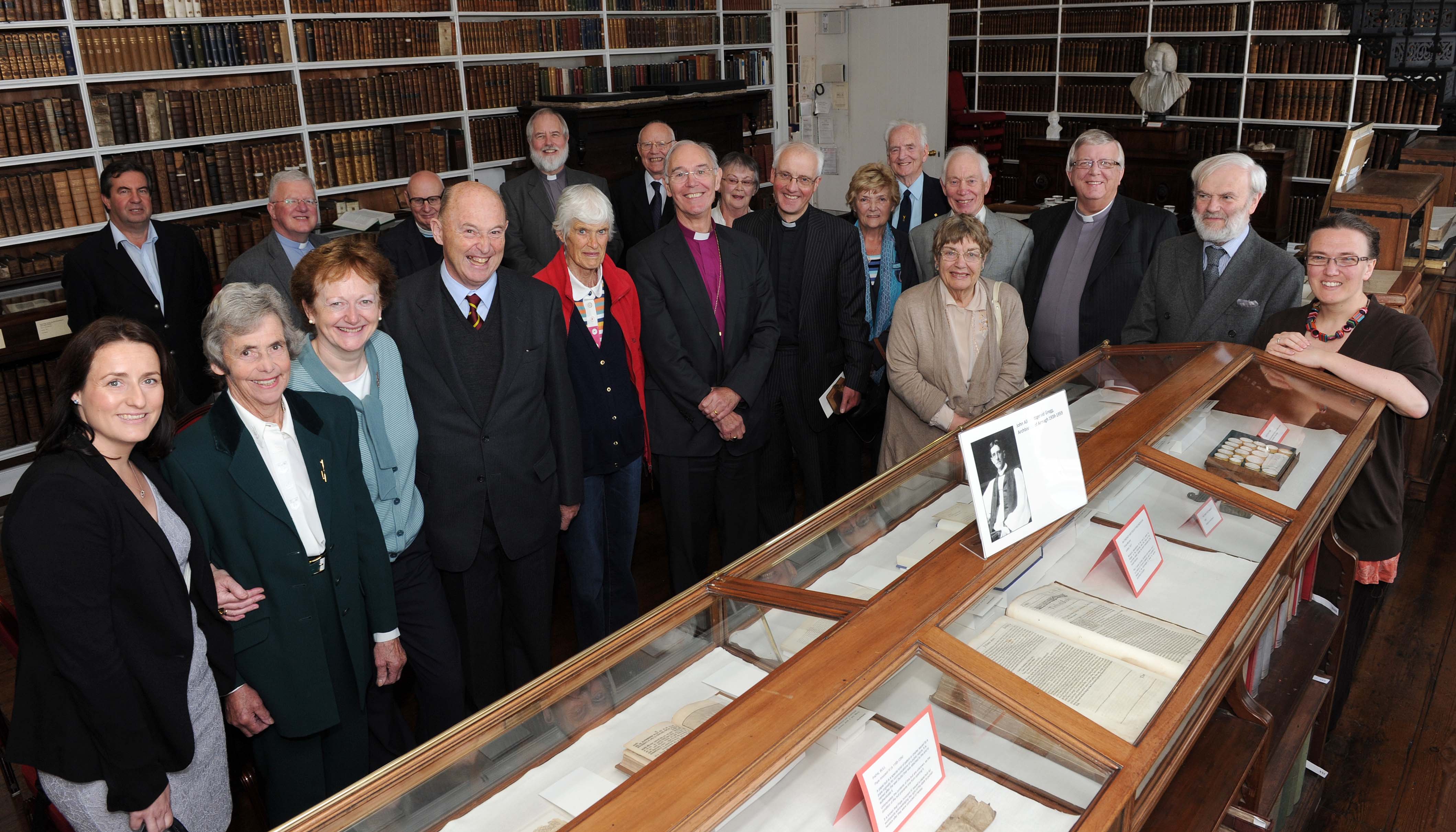 John Allen Fitzgerald Gregg was Archbishop of Armagh from 1939 to 1959. Now, through the continued interest from his grandchildren, Armagh Public Library is mounting a small exhibition to celebrate his life and ministry.
Gregg was born into a clergy family and followed his uncle, Robert Samuel Gregg, who served as Archbishop of Armagh between 1893 and 1895. Academically gifted, Gregg was awarded honours including Archbishop King's Professorship of Divinity at Trinity College Dublin (1911-1915), Doctor of Divinity at Cambridge in 1929, and Honorary Fellow of Christ's College, Cambridge in 1934, described then as "the highest honour the College can bestow".
Described as learned, outspoken and fair, Gregg was valued both as a leader and as an authority within Anglicanism. He was also an early advocate of Christian unity and had a particular interest in the Lusitanian Church in Portugal and the Greek Orthodox Church. In 1957 Gregg was made a Companion of Honour by Queen Elizabeth, in recognition of his important and continuous contributions to religious matters.
The Keeper of Armagh Public Library, the Very Revd Gregory Dunstan, said: "We are most grateful to Brian Wilson and Audrey Macafee, the Archbishop's grandchildren. They not only inspired the creation of this exhibit, but also offered valuable information, and family heirlooms on loan."
Image: Archbishop Alan Harper, Dean Gregory Dunstan, Library staff members and volunteers, members of Archbishop Gregg's family and guests at the opening of the John Allen Fitzgerald Gregg Exhibition at Armagh Public Library.