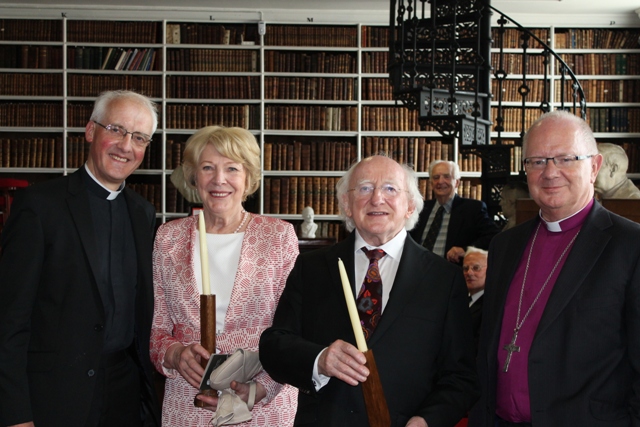 The Very Revd Gregory Dunstan, Keeper of Armagh Public Library, welcomed President and Mrs Higgins to Armagh Public Library on the final part of their visit to Armagh on Monday 28 July.
Archbishop Richard Clarke, as Chairman of the Library's Governors and Guardians, met the President in the Library's Long Room, along with Library staff and volunteers.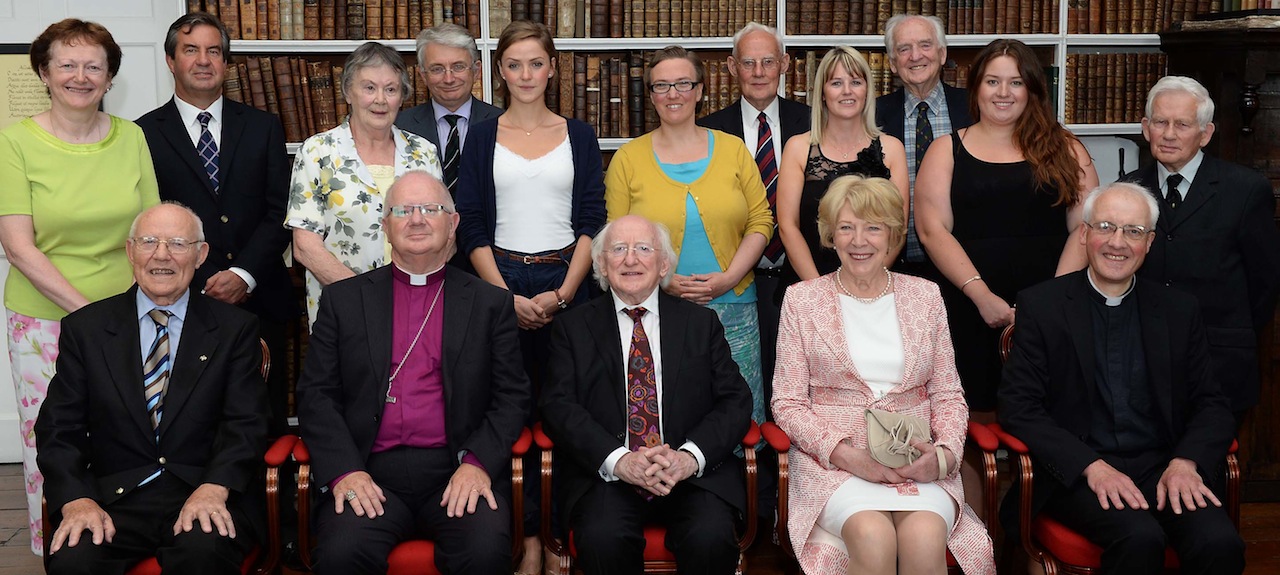 On display were examples of Jonathan Swift's works from the Library's holdings, including prose, political pamphlets and poetry. The President has a particular interest in the work of Swift. The Library's 1726 first edition of 'Gulliver's Travels', Swift's own copy, was made available for him to see.
The Keeper said: "We are delighted to welcome President and Mrs Higgins to Armagh Public Library. A scholar in his own right, the President is keenly interested in Jonathan Swift, and in the application of his thought to the Ireland of today. We hope that this last stage of his visit will show him a precious part of the City's inheritance, which we hold in trust for all the people of Armagh."