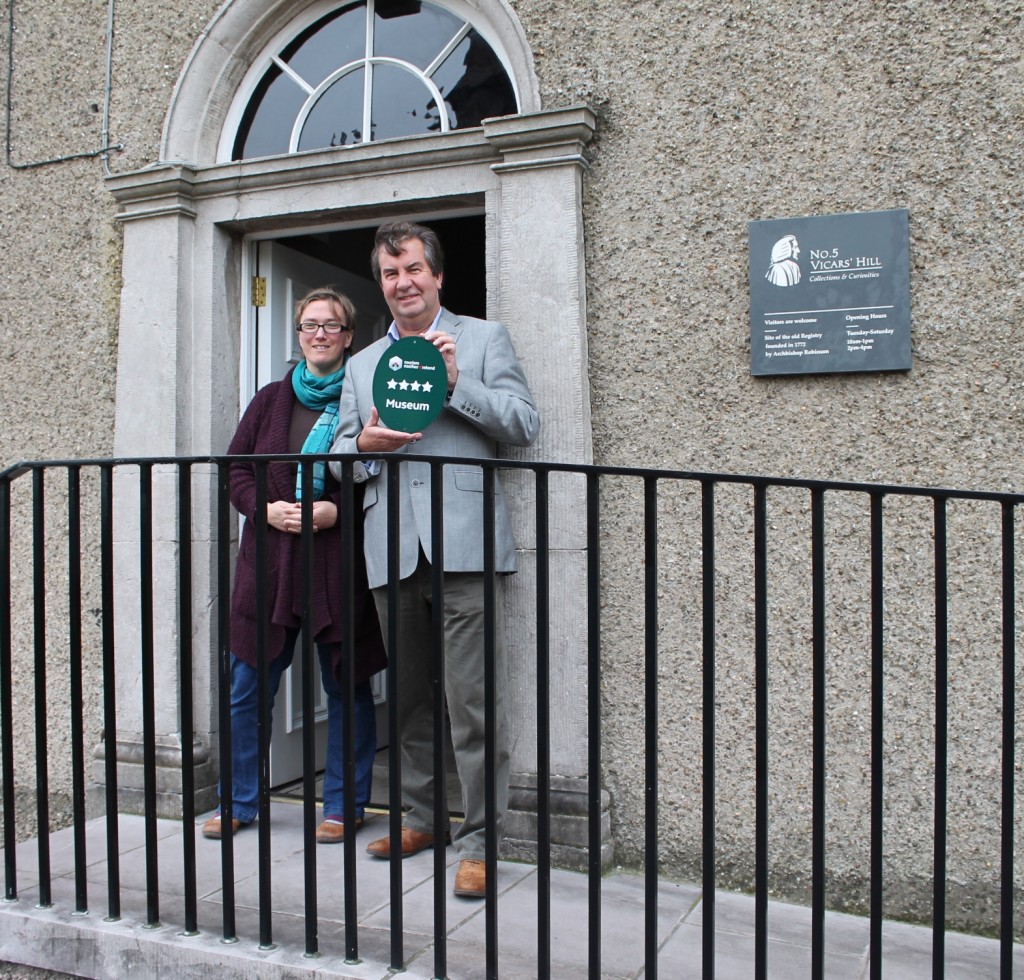 The whole team – staff and volunteers – in Armagh Public Library and No 5 Vicars' Hill are delighted to have retained the four-star grade within Tourism NI's Quality Assurance Scheme. This is the third year that we have maintained the standard, having been awarded it for the first time in 2012.
The Quality Grading Advisor arrived unannounced and incognito, and was met and welcomed by Thirza Mulder in the Library and Stephen Day in No 5. It is only after such a visit that the true reason is revealed and recommendations made. We have now received the written report which has mentioned specifically the pride, enthusiasm and care that staff and volunteers show in both the Library and No 5, and the high standard of maintenance and cleanliness of our buildings and displays.
We hope to retain the four-star grade next year, and aspire to five stars!