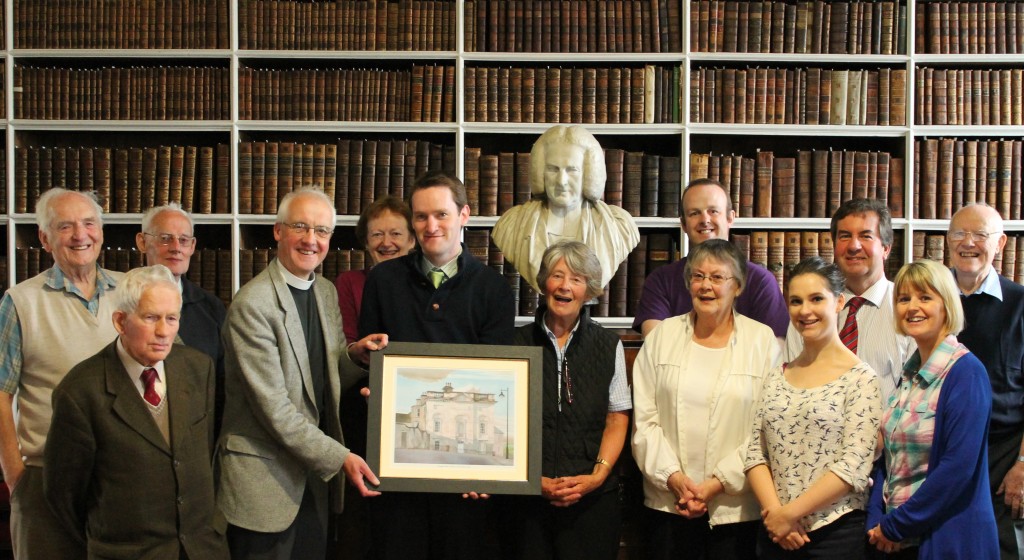 Library staff and volunteers presented Brian Johnston with a gift to thank him for his considerable support to the Library and No 5 within the tourism sector.
As the Tourism Development Officer for Armagh City and District Council over the last seven years, Brian has worked closely and collaboratively with the Library, No 5 and St Patrick's Church of Ireland Cathedral to promote the Hill of Armagh as a prime visitor destination.
All present at the event thanked Brian warmly for his work to promote Armagh, and wished him well for his new appointment with Belfast City Council as Head of Tourism, Arts and Culture.
Without doubt this is Armagh's loss and Belfast's gain!