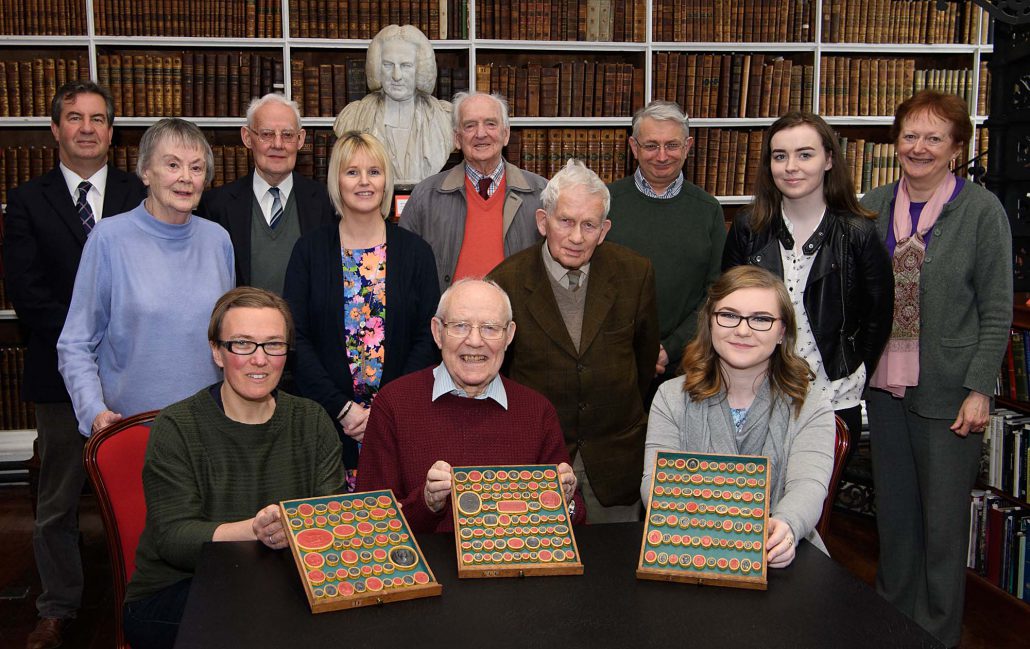 From April until the end of June 2017 Armagh Robinson Library, formerly Armagh Public Library, will host the temporary exhibition 'Gems and Books on Gems in Armagh Robinson Library'. On display are examples of its very rare 'gem' collection.
Gem impressions & James Tassie
In ancient Greece and Rome, people used gems or gemstones as seals for signatures, identification, lucky charms and ornaments. Gemstones were also valued as works of art as carvings on them required great skill and attention to detail.
In the eighteenth century, the Scottish sculptor and engraver, James Tassie, developed a way of making impressions of gemstones in a hard-setting coloured paste. Archbishop Richard Robinson, the Library's founder, was a keen collector of Tassie's impressions. He left his collection of almost 4,000 to the Library. A selection of them will be on display until the end of June. The exhibition was set up by Library staff members Rachel Toner and Thirza Mulder and includes books on gems, their history and use, through the ages.
At the launch of the exhibition by the Library's team of staff and volunteers., the Keeper of the Library, the Very Revd Gregory Dunstan, said, "Our gems are among the Library's rarest treasures. To find another complete set, you would have to go to London, Baltimore (USA) or St Petersburg. Armagh really has something very special here. As our volunteers join us in launching this exhibition, so we are now actively seeking more volunteers to help us care for and show off the treasures of Armagh Robinson Library."
Details
What: temporary exhibition 'Gems and Books on Gems in Armagh Robinson Library'
When: April-June 2017
Where: Armagh Robinson Library, 43 Abbey Street, Armagh