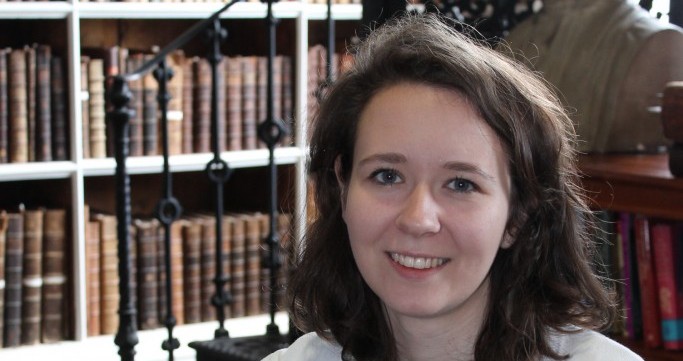 Clare Fegan, a BA honours student in English and French at QUB, has completed her summer student placement at the Library.
Clare has carried out valuable work for the Library by translating descriptions of the so-called Pontigny manuscripts from the 2001 publication La Bibliothèque Médiévale De L'Abbaye De Pontigny (Xiie-Xixe Siecles) Histoire, Inventaires Anciens, Manuscrits. Seven Pontigny manuscripts, dating between 1200 and 1500, are held by Armagh Public Library: they were acquired for the Library by the then Keeper, William Reeves, in 1869. The descriptions from the publication give an
important insight into the contents of the manuscripts, their construction, as well as their provenance.
We thank Clare for her good work and wish her all the best for the future!