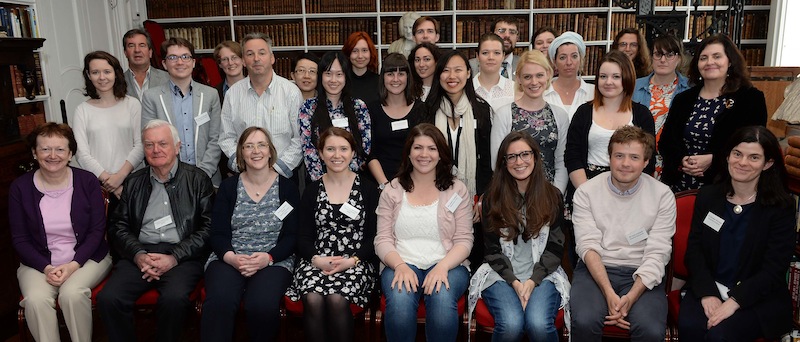 Image credit: Ian Maginess
The British Society for Eighteenth-Century Studies held part of its 2015 Postgraduate and Early-Career Scholars' Conference in Armagh Public Library.
The Society exists to promote the study of the eighteenth century, not only as it was experienced in Britain but also throughout the world.  It encourages research into all aspects of history, literature and culture of the long eighteenth century.
This year's conference theme was 'Connections'. The Library hosted three panels of speakers on the subjects of textual conversations, romantic texts and of servants and patrons.  Professor Moyra Haslett from Queen's University, Belfast gave the keynote speech on 'Ephemera and the archive: reading female sociability in the eighteenth century' to complete the second day of the conference.
Patricia McCann, one of the conference organisers from Queen's University, Belfast, said, "The Armagh Public Library is a wonderful venue in which to have part of the Postgraduate and Early-Career Scholars' Conference, and we were delighted when the library agreed to let us hold part of the conference there. The library contains such an impressive collection of eighteenth and nineteenth-century books, and is the perfect place to host a conference which encourages research into all aspects of the eighteenth century."
Carol Conlin, Assistant Keeper of Armagh Public Library, said, "This conference has reinforced the strong connection between Queen's University Belfast and Armagh Public Library.  We also hope to welcome back conference delegates to study in this eighteenth century library, just as our founder, Archbishop Robinson, would have wanted."