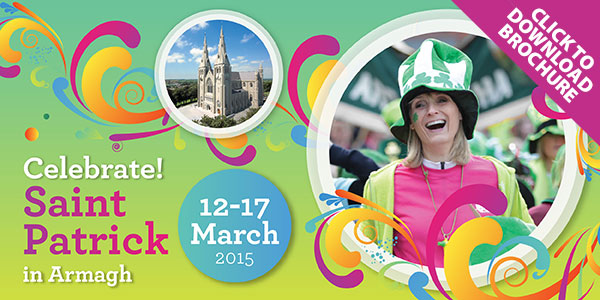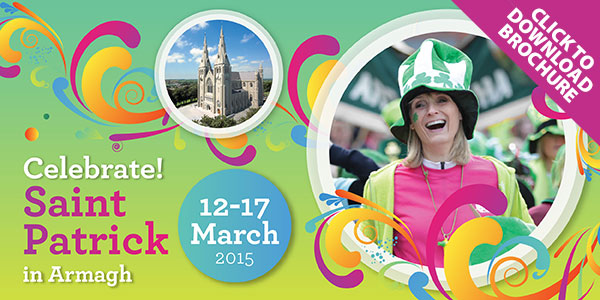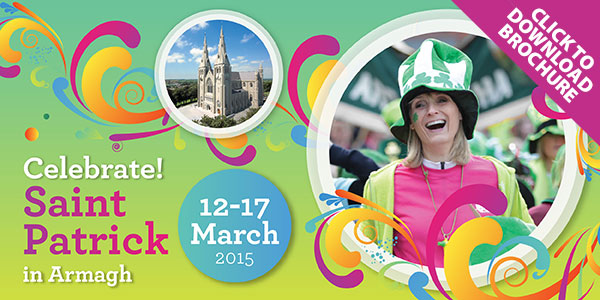 The Hill of Armagh will be 'open to visitors' on St Patrick's Day to celebrate our patron saint.
St Patrick's Church of Ireland Cathedral will hold two services to mark the day.  The Holy Communion will be celebrated in Irish at 10.00am.  This will be followed by a Sung Eucharist at 11.00am, when the celebrant and preacher will be the Dean of Armagh. The Cathedral will remain open to visitors until 4.00pm.
'4 Vicars' Restaurant and Tea Room will open its normal hours over the St Patrick's Festival weekend, including Sunday Lunch on Mothering Sunday.  Closed on Monday, 4Vicarswill open on St Patrick's Day itself from 10.00am to 3.00pm to serve delicious homemade scones, cakes, cookies, soup with homemade wheaten bread and open sandwiches.
Armagh Public Library and No 5 Vicars' Hill will be open from 12.00pm until 4.00pm to welcome visitors.  Examples of items on display in both buildings, with particular reference to St Patrick and his legacy, include the reproduction of the Book of Armagh, written in 807, and recording events in Patrick's life; costume designs by the artist, William Conor, for a pageant held in 1932 to celebrate the fifteen hundredth anniversary of St Patrick's coming ashore at Saul, County Down; and a small collection of four-sided iron bells, characteristic of the early Irish Church, which were used in worship and would have been familiar to St Patrick.
The Very Revd Gregory Dunstan, Dean of Armagh and Keeper of Armagh Public Library, said, "Armagh owes its identity, more than anything else, to its inheritance from the earliest years of Christianity, centred on St Patrick's foundation on this Hill.  In this tradition stand saints like Malachy and scholars like Ussher.  The tradition flowered anew in the eighteenth century 'renaissance' of the City, and in the nineteenth century building of the Roman Catholic Cathedral. We are proud to celebrate our part in this inheritance, and in the enduring faith 'once delivered to the saints'."
The usual admission charges to the Cathedral and No 5 Vicars' Hill will be waived on St Patrick's Day.  Admission to Armagh Public Library is free.  Donations are welcome in all three buildings.