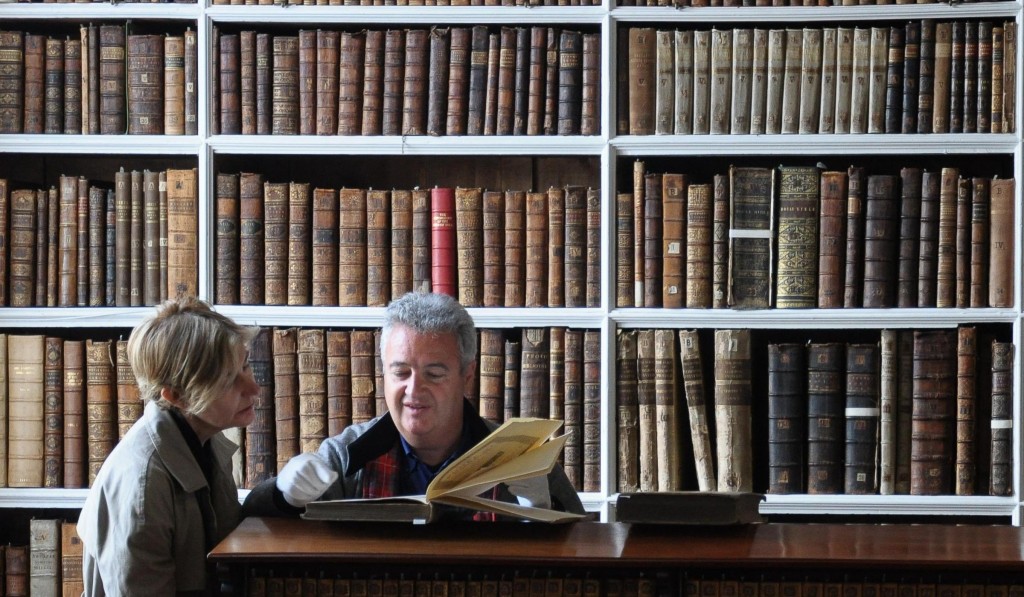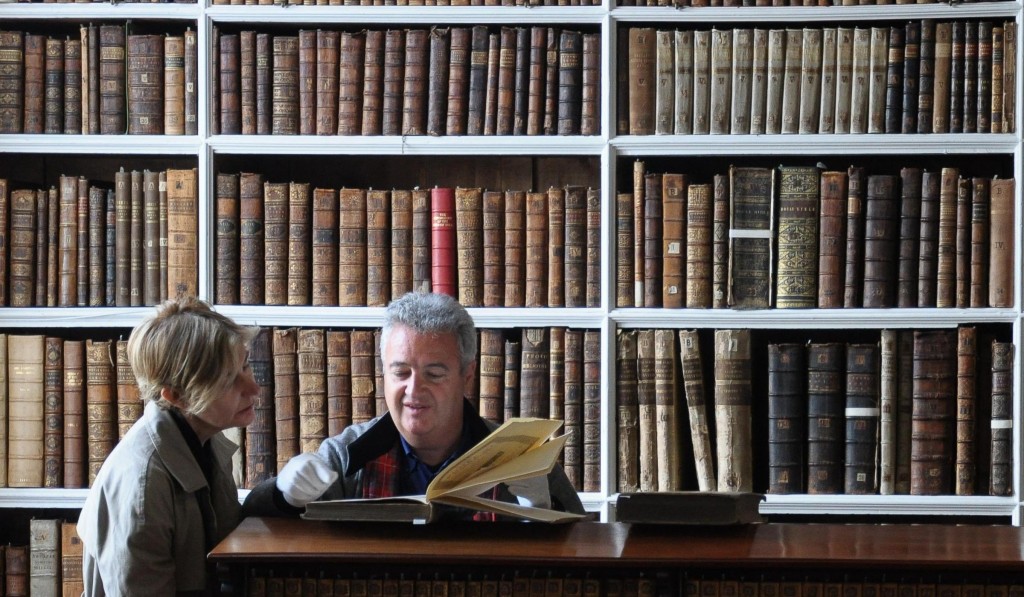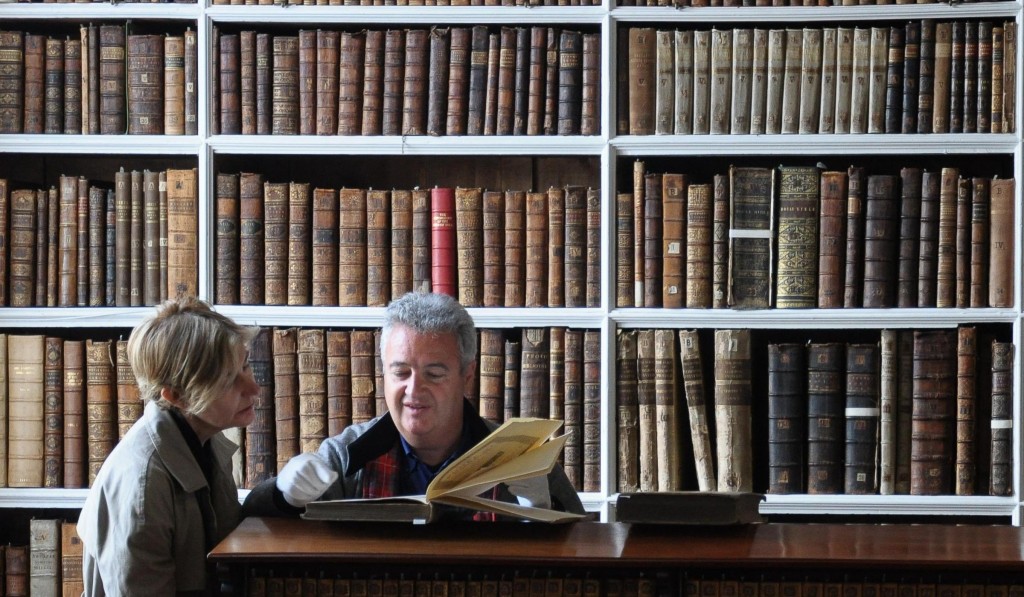 The Library and No 5 are two of the venues included on the St Patrick's Trail, part of the Northern Ireland Tourist Board's signature project 'St Patrick's Christian Heritage'. The trail covers a two-way, sixty-two mile long driving route from Armagh through Newry to Downpatrick and up the Ards Peninsula to Bangor and takes in various Saint Patrick and Christian Heritage visitor sites on the way.
Visitors – both local and overseas – are welcome to the Library and No 5.
Advance booking for group tours are welcome. Please check http://armaghrobinsonlibrary.co.uk/times.htm for fees.
Image: 24 May 2010. Italian journalists visit Armagh Public Library during a fact finding trip to Armagh.
Image credit & copyright: Liam McArdle 2010