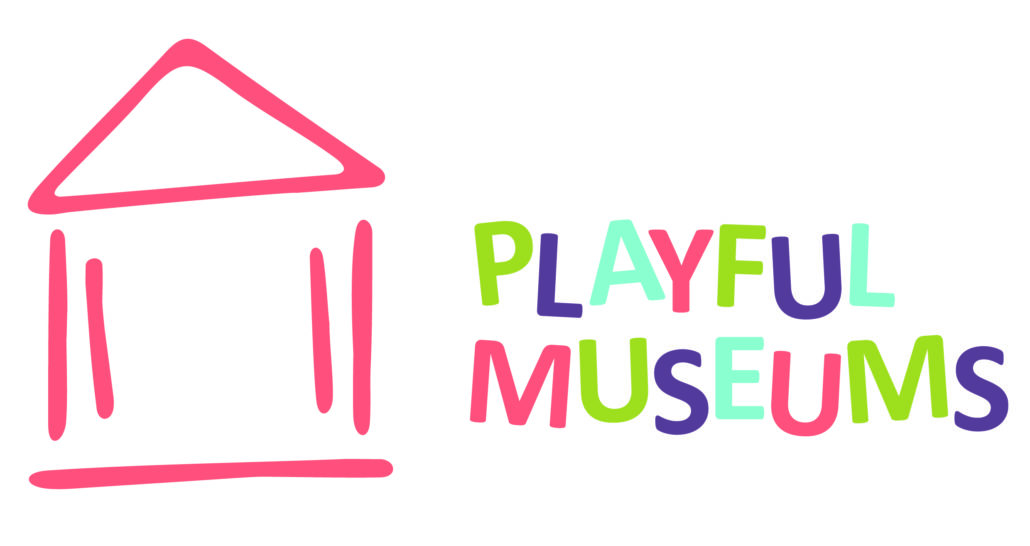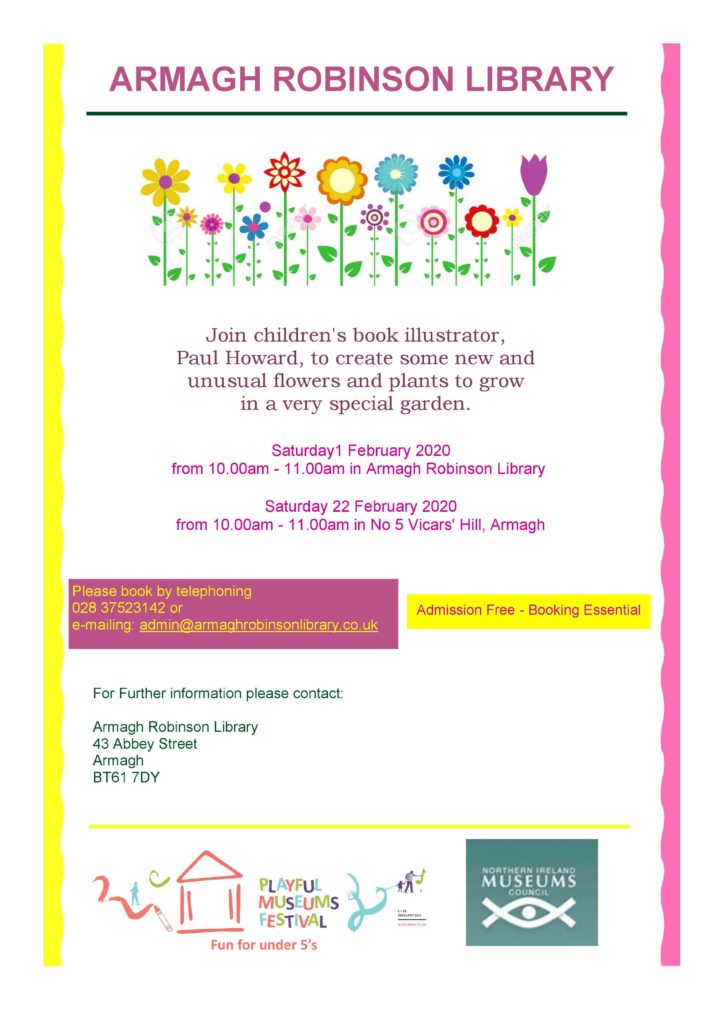 Armagh Robinson Library and No 5 Vicars' Hill will each hold a session for children under five years old and their carers, as part of this year's Playful Museums Festival. Children's illustrator, Paul Howard, will make a welcome return to Armagh for both sessions and will highlight the theme of flowers and plants. The Library will host the event on Saturday 1 February 2020, and No 5 Vicars' Hill will host the second event on Saturday 22 February 2020, both running from 10.00am to 11.00am.
Paul's charming illustrations have won him acclaim from both the publishing industry and children across the world. He has won numerous awards, including 'The Best Book to Read Aloud', the Blue Peter Award for 'The Bravest Ever Bear' and the Primary English Award for 'A Year in the City'.
Paul studied a Graphic Design course and specialised in illustration. He worked at the Natural History Museum for a while before becoming a full time illustrator. He has agreed to work on the theme of flowers and plants to coincide with the United Nations International Year of Plant Health. Later in the year, the Library will hold a temporary exhibition on the theme of plants, botany and other related subjects, held in its collections. Parents and carers of pre-school children will be encouraged to visit the Library again to look at that exhibition, while their children may play with the Playful Museum toys and books.
Encouraging the under fives and their carers to join him during the Playful Museums Festival, Paul said, "I look forward to working with you all to create some new and unusual flowers and plants to grow in a very special garden!"
The Library and No 5 wish to thank the Northern Ireland Museums Council for the financial support for these two events, and ArKe Sure Start's support in promoting the details to local families. While both sessions are free to attend, booking is essential, by telephoning Armagh Robinson Library on 028 37523142, or by e-mailing admin@armaghrobinsonlibrary.co.uk