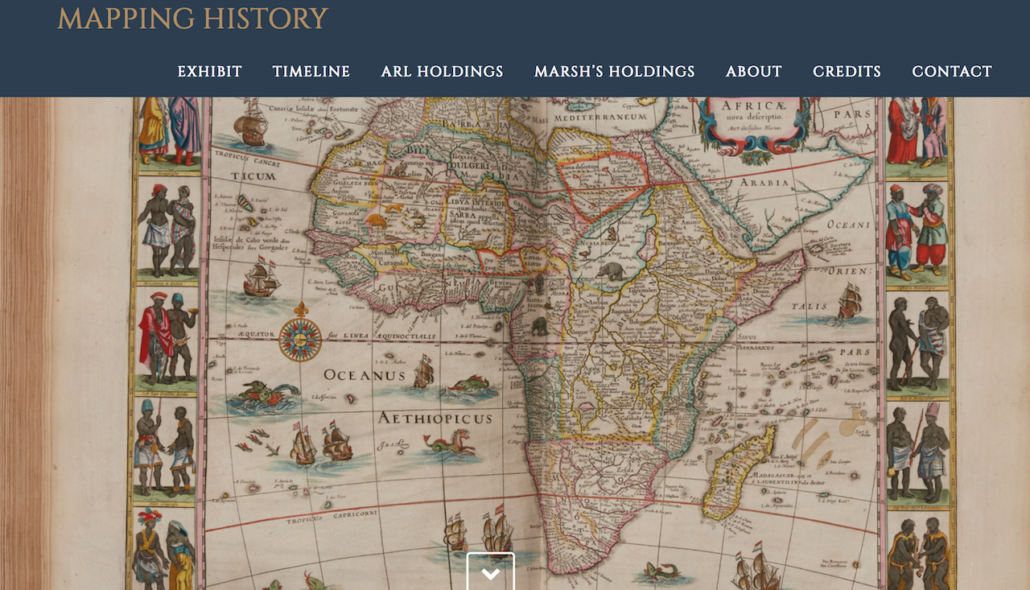 Marsh's Library Dublin and Armagh Robinson Library are proud to launch a gorgeous online exhibition of maps in their collections, Mapping History. The project was supported by North-South Co-Operation Fund of the Department of Tourism, Culture, Arts, Sports and Media.
The exhibition showcases images from Irish and world maps and atlases, published in the three centuries after the year 1536. It includes Irish towns and localities, maps of the island of Ireland, the cartography of our nearest neighbour, as well as Europe and the wider world. The exhibition concludes with maps (sometimes fanciful!) of the ancient world.
The exhibition is curated by Dr Annaleigh Margey, Dundalk Institute of Technology; Dr Jason McElligott, Director and Dr Sue Hemmens, Deputy Director, Marsh's Library; with the collaboration of Armagh Robinson Library.