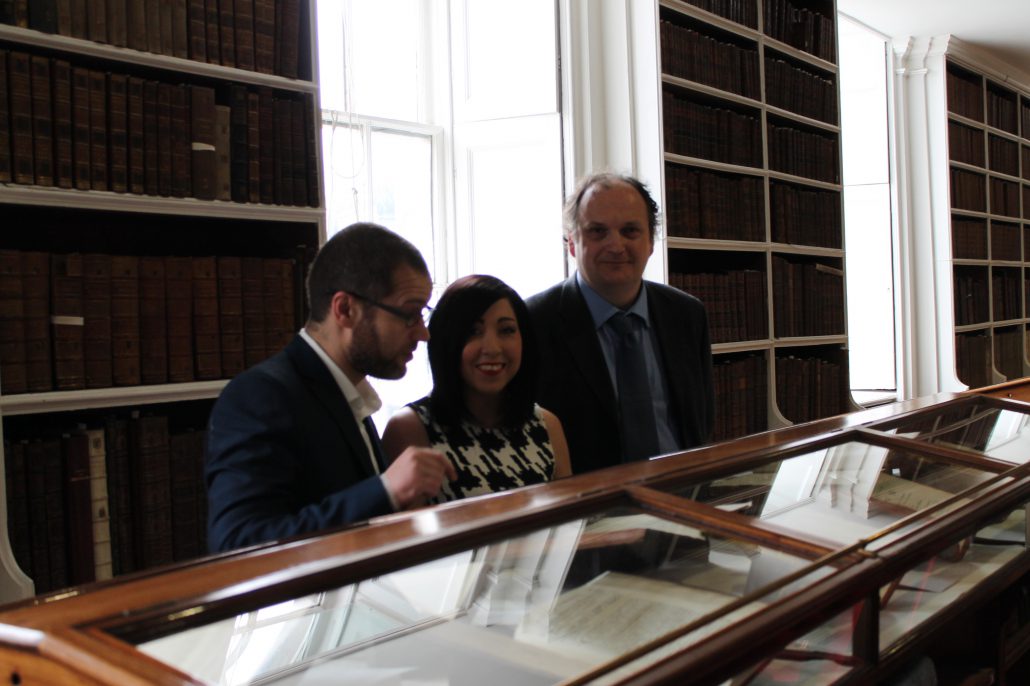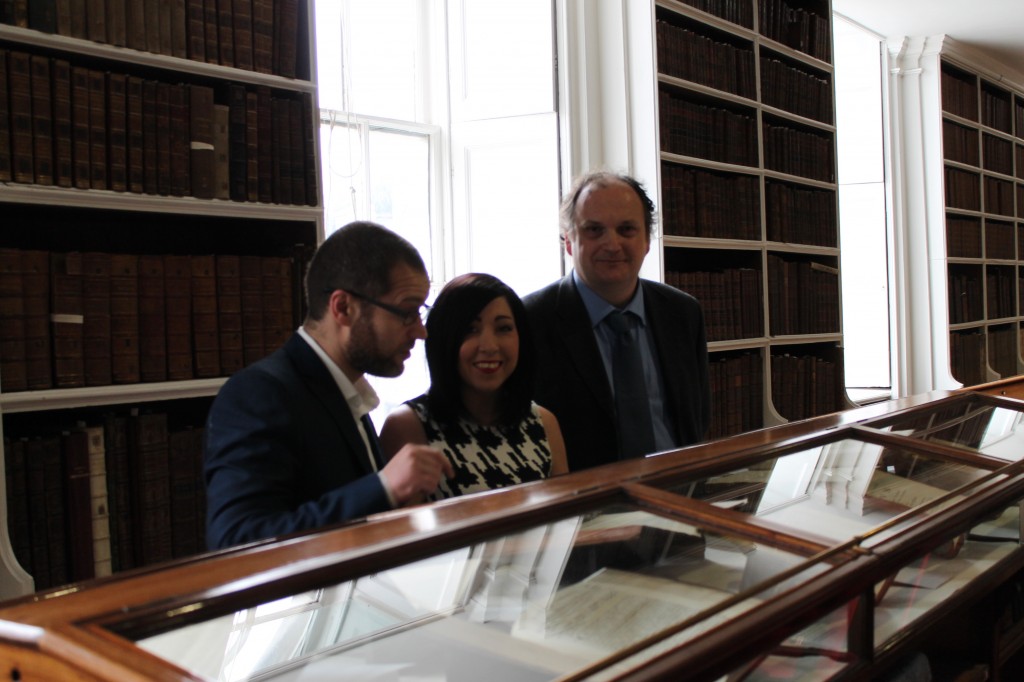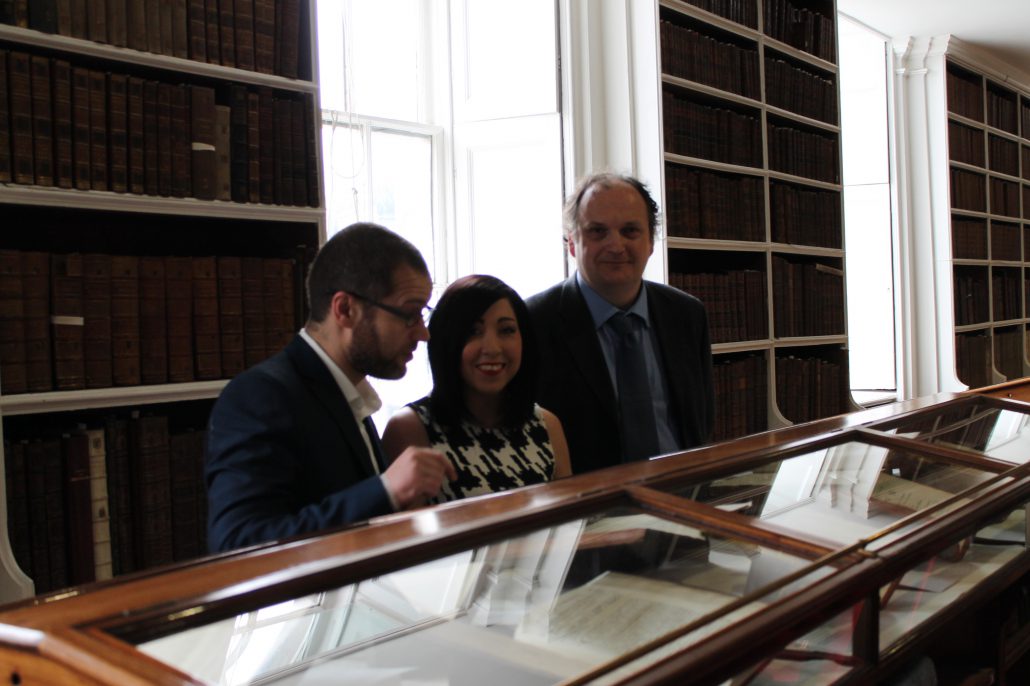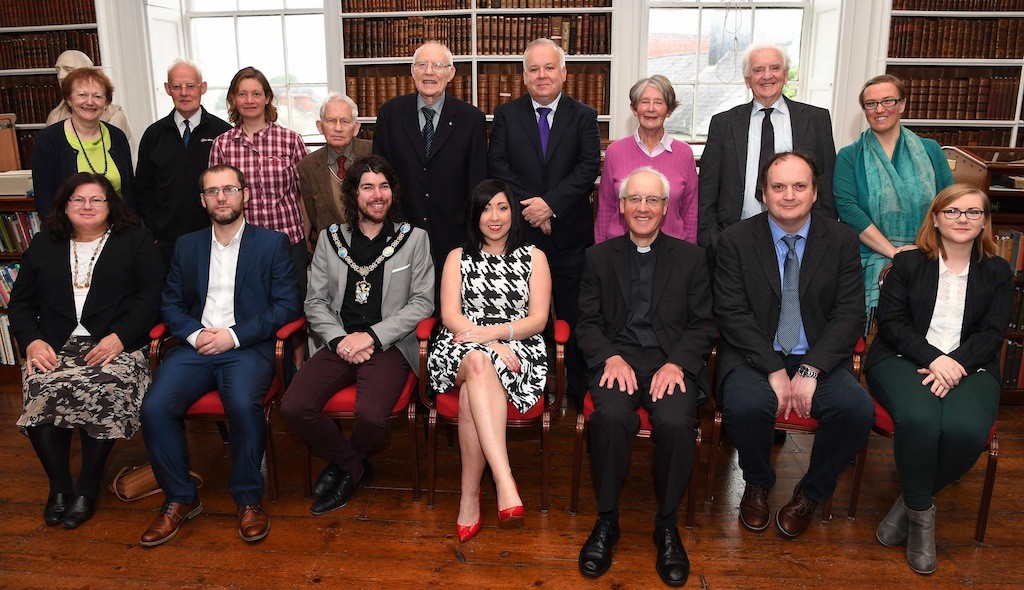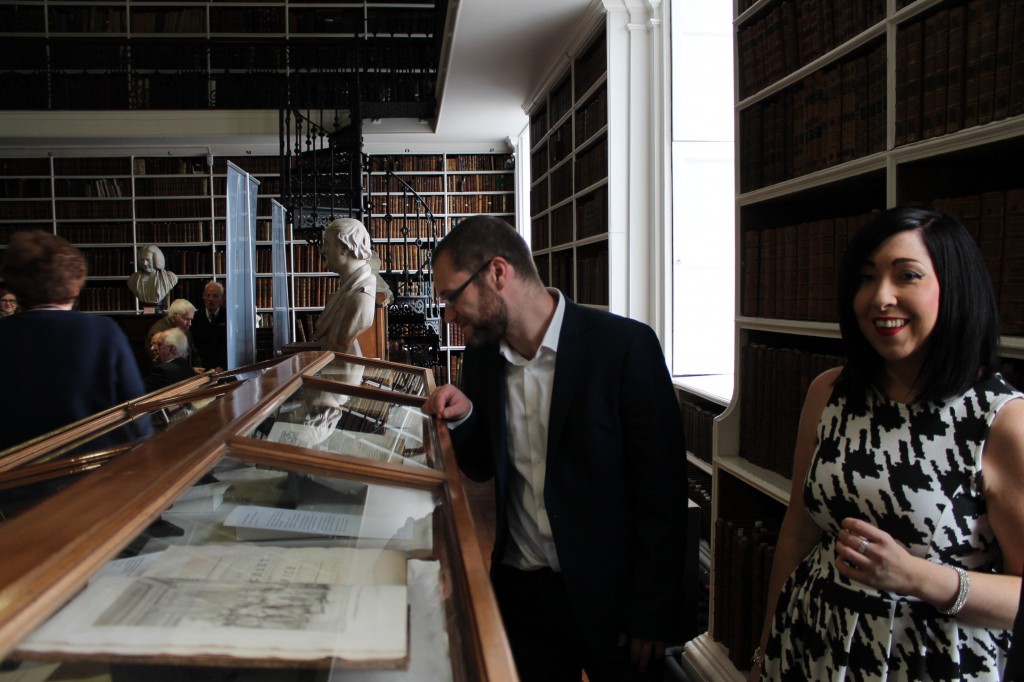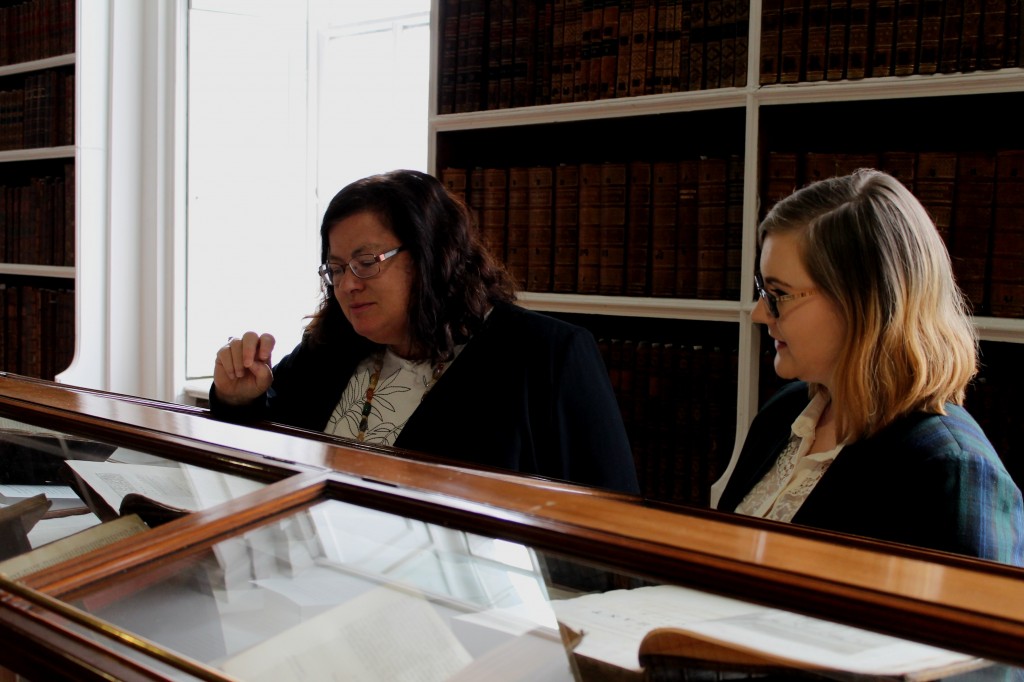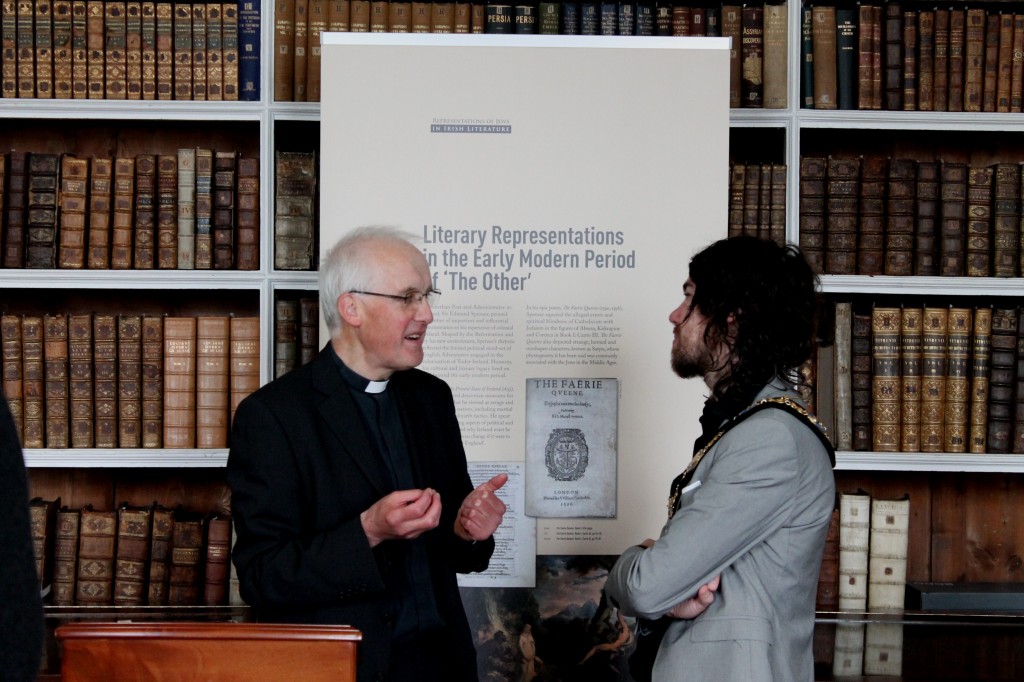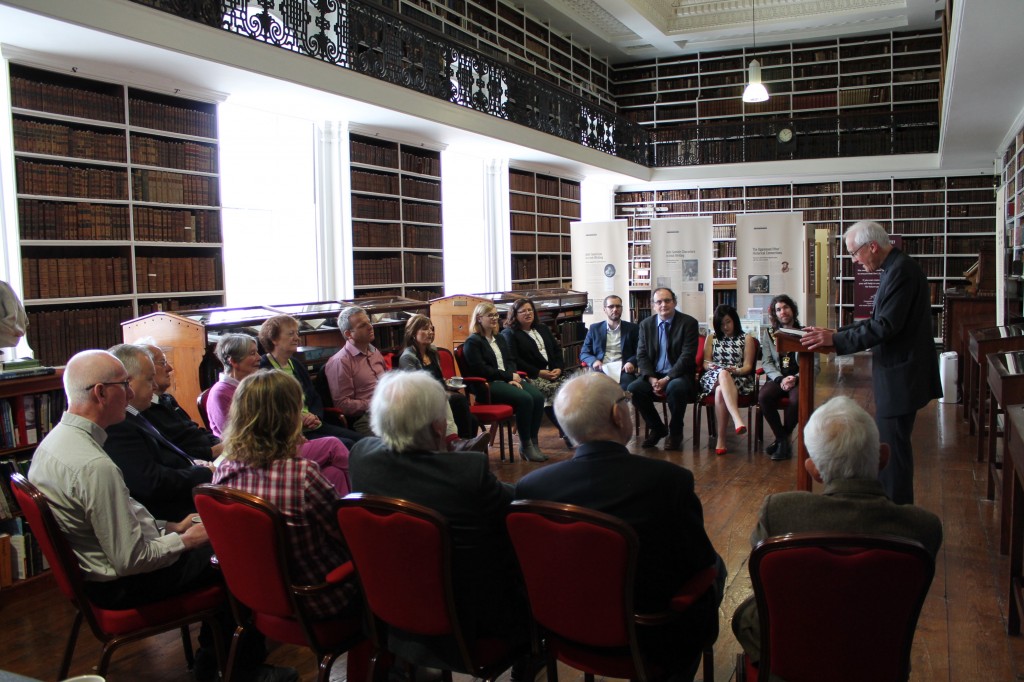 The Library is very pleased to host the travelling exhibition 'Representations of Jews in Irish Literature', which will be on display in the Library's Long Room until 12 September 2016.
The exhibition is part of a joint project, funded by the Arts and Humanities Research Council (AHRC), between two universities, Ulster University and NUI Galway.  One of the project's aims is to highlight the history of Jewish people in Ireland and Britain and, to achieve this, both universities are working in partnership with other institutions, including Armagh Public Library.
The Library has complemented the travelling exhibition with a display of its own holdings on Jewish history.  Its texts range in topic and time from Shakespeare and 'The Merchant of Venice' to the naturalisation of Jews in Great Britain and Ireland in 1714.  They reflect the stereotypical attitudes towards Jewish people found in both fiction and non-fiction works during the 17th and 18th centuries.
Speaking at the launch of the exhibition in Armagh, Dr Marie-Claire Peters from Ulster University said, "We are very pleased to bring the AHRC-sponsored 'Representations of Jews in Irish Literature' exhibition to our second partner venue, Armagh Public Library. Ulster University has developed strong academic links with the Library over the last few years. We hope that visitors to the Library will engage with the exhibition through its unique narrative and reflection on Jewish culture and identity in the Irish literary record from Medieval through to Modern times."
The Keeper of Armagh Public Library, the Very Revd Gregory Dunstan, said, "We are delighted to host this exhibition, the fruit of collaboration between two universities and other institutions which have provided material for it.  The Library's own contribution was largely researched by Rachel Toner, a recent graduate of Ulster University.  While illustrating representations of Jewish people in the literary record, sensitive minds will find this exhibition of contemporary significance."
Armagh Public Library has free admission to the exhibition, with donations most welcome.  For further information, please access the Library's website: armaghrobinsonlibrary.co.uk
Save