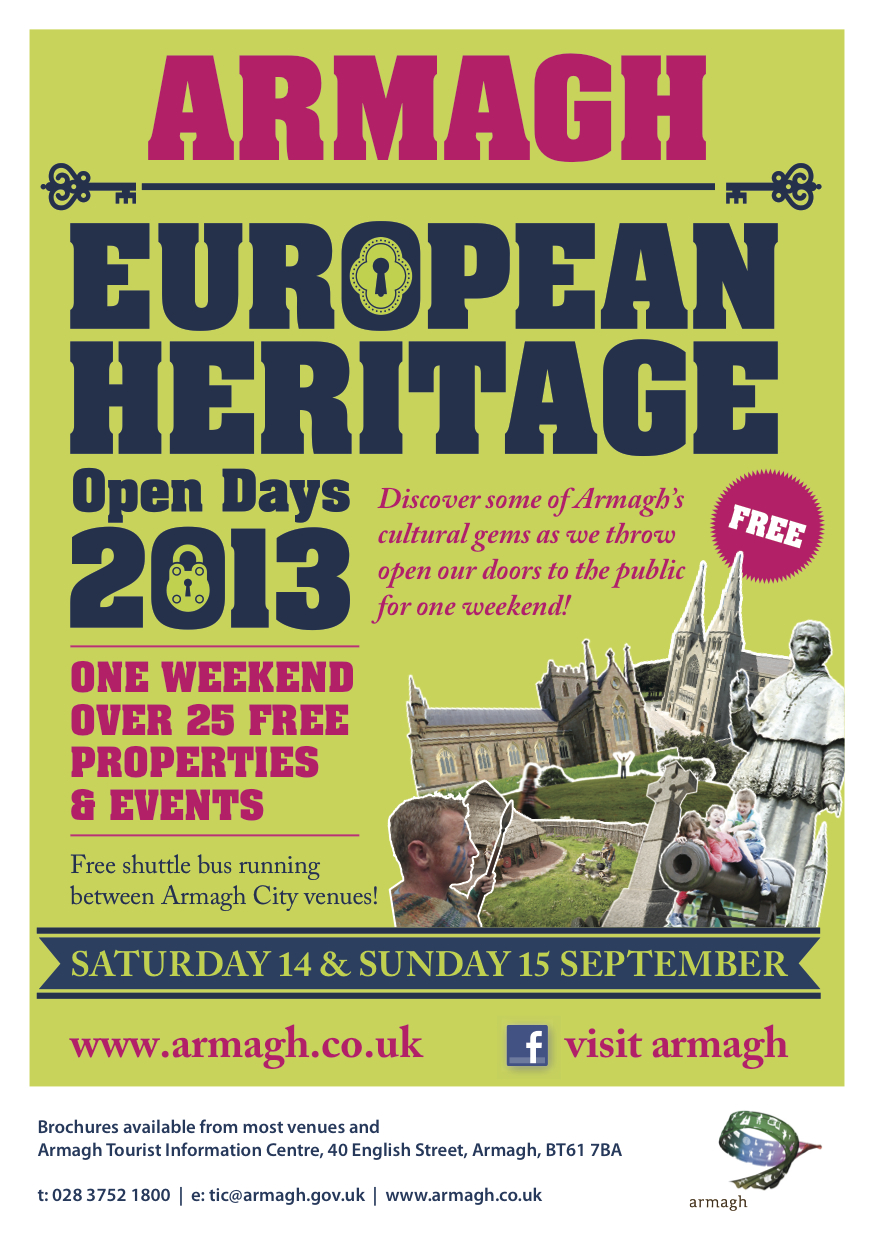 Armagh Public Library and No 5 Vicars' Hill, Armagh are once again ready to take part in this year's European Heritage Open Days on Saturday 14 and Sunday 15 September.  Both these 18th century buildings will be open throughout the Saturday and on the Sunday afternoon. No 5 Vicars' Hill, the former Registry, has retained many of its original features.  It displays historic examples of diocesan records, and collections and curiosities from Armagh Public Library.
Extended to its present form in 1844, the Library was first built to the classical design of Thomas Cooley. His original drawings for the building will be on display.  The Library bears witness to the 18th century 'renaissance' of Armagh when its founder, Archbishop Richard Robinson, began to put into action his plan for Armagh to become a university city.
The collections contain early printed books, illuminated manuscripts, and 18th century books on theology, philosophy, classic and modern literature, travels, history, medicine and law.
This year, the Library will host one of eight art installations, produced by artists from the University of Ulster's Faculty of Art and Design.  Artist and MA student Jonny McEwen will set up a 'site-specific video installation', entitled 'a healing place for souls' in the Library's Long Room and it is hoped that this will bring even more visitors to the Library over this special weekend.
Visitor access to the Library is via the public entrance, over which is an inscription in Greek which is translated to read 'The healing place of the soul'. The staff and volunteers of the Library and No 5 are ready to welcome visitors to both buildings and their collections.