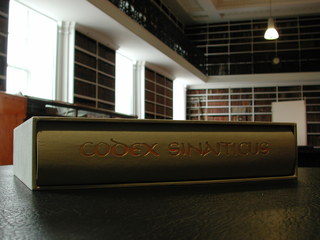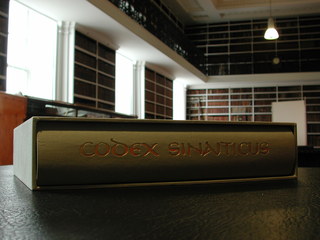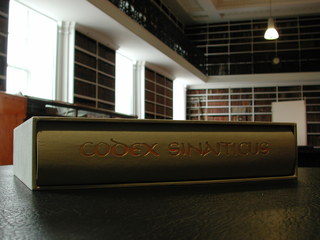 The Library is delighted to announce an addition to its collection: a copy of the recently published Codex Sinaiticus: A Facsimile. The copy has been presented to the Library as a gift by a great friend of the Library, Mr Desmond Linton, and his relatives.
The Codex Sinaiticus was written in Greek in the fourth century, is the oldest surviving complete New Testament, and is one of the two oldest manuscripts of the whole Bible.
The facsimile is the result of a major international project which started in 2002 to create an electronic version of the manuscript. The original texts are held in the British Library, the National Library of Russia, St Catherine's Monastery, Mt Sinai and Leipzig University Library.
The facsimile adds a new dimension to the Library's collection, which contains a great number of Bibles from various periods and in various languages.
Image credit & copyright: Armagh Public Library