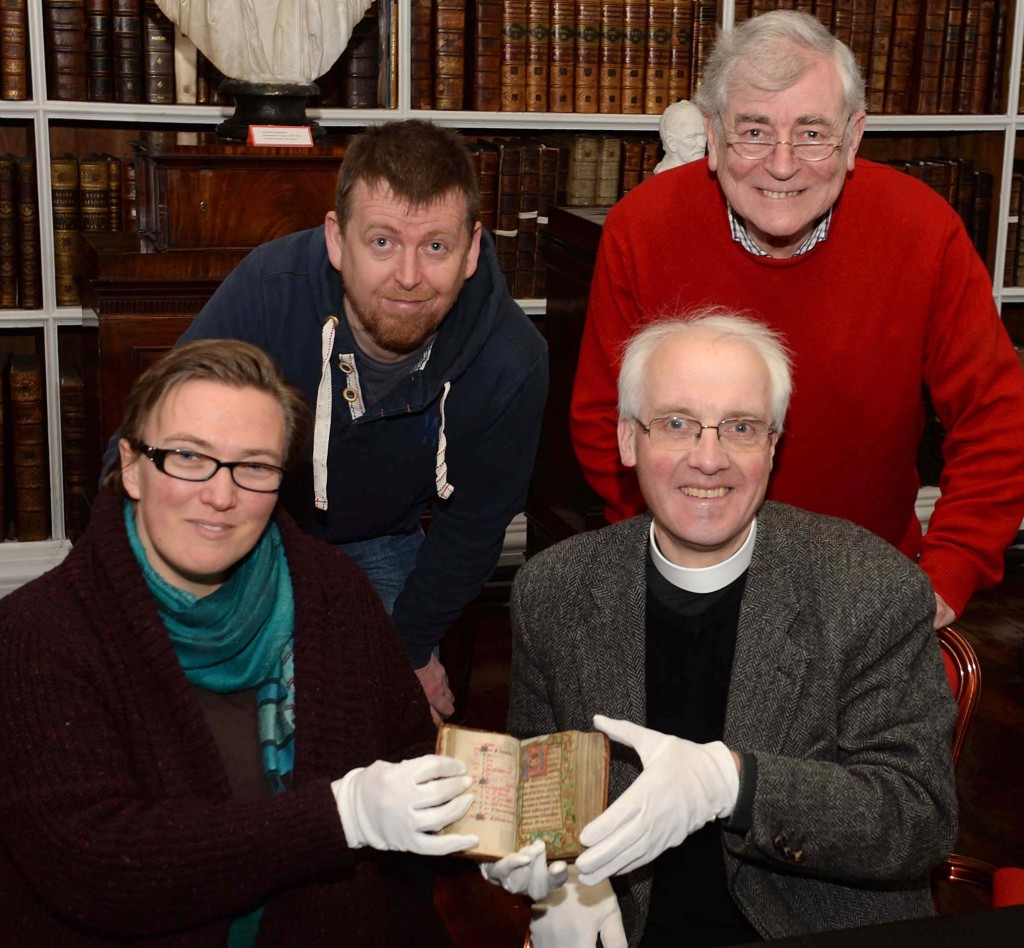 The Keeper and the Archivist of Armagh Public Library welcomed back the return of a late fifteenth – early sixteenth century Book of Hours after conservation treatment by local paper conservator, Mr Sean Madden.
A Book of Hours was a medieval prayer book containing appropriate prayers for specific hours of the day, days of the week, months and seasons. Books of Hours were usually beautifully illuminated, and some of the more notable ones are among the finest works of medieval art in existence. The Library's Book of Hours is a manuscript inscribed with iron gall and carbon black inks, and with many coloured illuminations. It was readily agreed to have the book treated, once funding had been secured.
Funding came from three sources: from some of the donations raised by the Library's Archivist, Ms Thirza Mulder, following her successful completion of the Belfast Marathon last year; from a donation by Mr Garry Williams, a supporter of the Library, and from a group of graduates from the University of Kentucky who were on a Library and Information Science tour last year and who spontaneously gave a donation to the Library following their visit.
The Keeper of the Library, the Very Revd Gregory Dunstan, said, "This little treasure of a book came into the Library's collection in 1923. I am delighted that the opportunity arose to care for it as it deserves. We are most grateful for the gifts that made it possible, and especially to Thirza for her remarkable achievement through the Belfast Marathon."