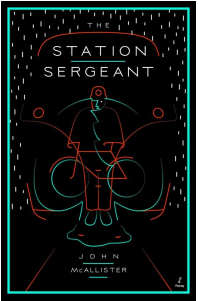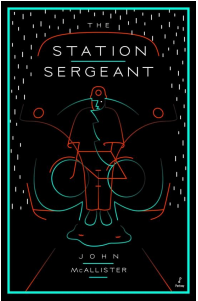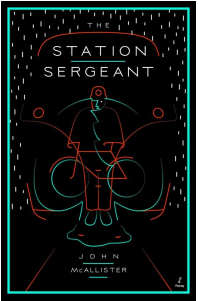 The City Chapter is pleased to host the Armagh launch for John McAllister's latest novel, entitled 'The Station Sergeant', which is published by Portnoy Publishing. The book launch will be held in Armagh Public Library, 43 Abbey Street, on Thursday 16 May 2013 at 7.30pm.
John McAllister, who was born in Ballymena, has set his novel in his home town in late 1959 and early 1960, when the reader is introduced to John Barlow, the Station Sergeant.
Barlow's comfortable existence is shaken with the arrival of a new District Inspector, a stickler who is hell bent on change. To make matters worse, the unexplained death of a local farmer turns into a murder case, while a traumatised German soldier roams the countryside, armed and deadly.
Meanwhile, local hoods, the Dunlops, are stealing cattle to order, the
mayor is watering down milk sold to schools and the new inspector's "zero tolerance" approach to crime is overwhelming the courts.
Barlow's personal problems multiply as well. During the investigation into the murdered farmer, he falls in love with another woman; his schizophrenic wife turns violent; his daughter is growing up too fast and the new inspector wants him demoted and transferred. With his back against the wall, Barlow must fight to save his career as one murder after another rocks the small Irish town.
John's previous publications include, 'The Fly Pool and Other Stories' (Black Mountain Press, 2003) and a novel, 'Line of Flight' (Bluechrome Publishing, 2006). He is the editor of 'Hometown' (ABC Publications, 2003) and co-editor of 'Breaking the Skin' (Black Mountain Press: 2002), a double anthology of prose and verse for the twenty-first century. John also contributed to the widely acclaimed anthology 'Requiems for the Departed'.
All are welcome and copies of John's books will be on sale on the night.