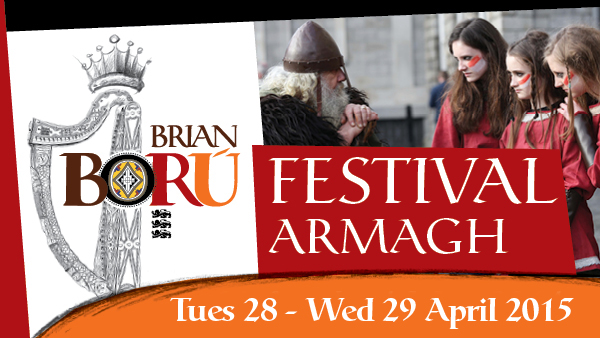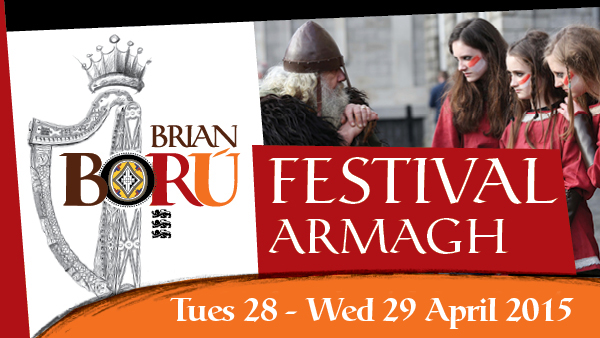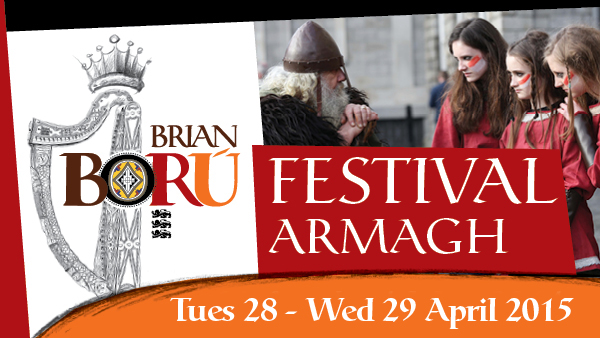 The Brian Ború Festival 2015 tells the dramatic story of Brian Ború through a series of events with a focus on why Armagh was crucial in his bid to be Emperor of the Irish.
At the Library and No 5 a community performance will offer the visitors an opportunity to discover the monastery and learning in Armagh at the time of Brian Ború. Come with us to the Scriptorium where a scribe is at work on the Book of Armagh adding the entry describing Brian Ború as 'Emperor of the Irish' on the occasion of his giving gold to the Abbot of Armagh. Get involved in the monk's routine for the morning. Take this chance to see manuscripts written 1,000 years ago. A mid-morning break for refreshment will give you space to chat and ask questions. Moments of song, poetry and music will take us back to Brian Ború's time.
Wednesday 29 April 2015 | 10.00am – 12.30pm
Armagh Public Library & No5 Vicar's Hill | £8.00 adult
For more information on all the festival events and to buy tickets, please visit the festival page.