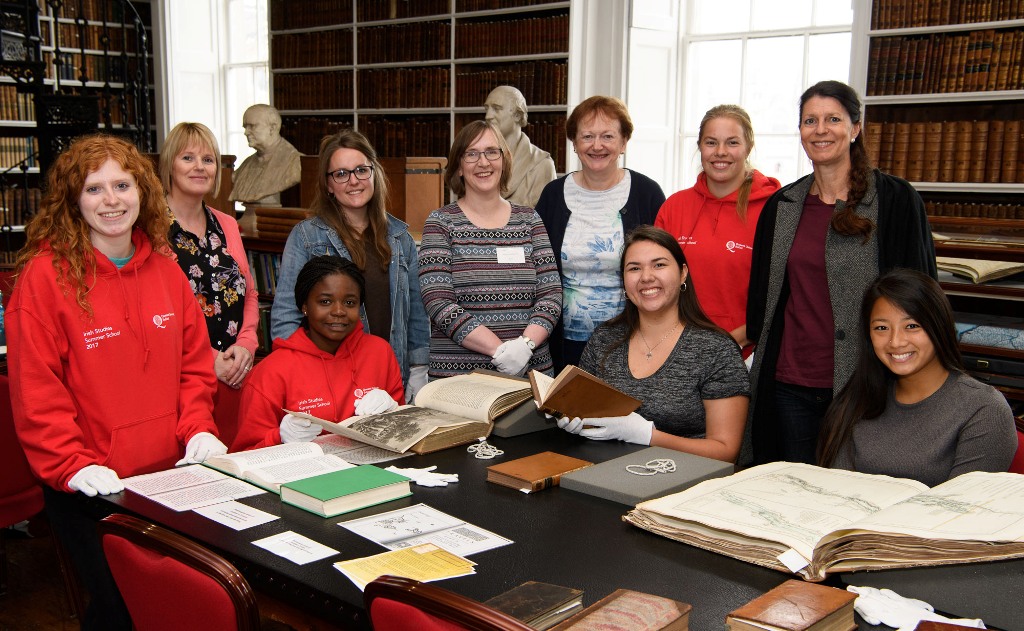 The Library hosted a workshop on Gulliver's Travels as part of the 2017 International Summer School. The Summer School is organised by the Institute of Irish Studies at Queen's University, Belfast.
The Institute's Director, Professor Peter Gray, supported the proposal to hold one of the workshops in the 'Literature and Culture' strand in the library.
Speaking ahead of the workshop, Professor Gray said, "We're delighted that the Library is making its facilities and collections available to support our international summer school this year. Our students have come from all over the world to study the culture and history of Ireland, and there can be few better environments to investigate the eighteenth century than the Armagh Robinson Library."
Professor Moyra Haslett, a member of the Institute's Steering Committee, led the workshop which consisted of reading and discussing extracts from each of the four voyages of Jonathan Swift's famous Gulliver's Travels.
Professor Haslett said, "Gulliver's Travels is famous throughout the world, often through film or children's adaptations. The workshop was a good opportunity to read Swift's original text, and in the fitting setting of the Robinson Library, which owns Swift's original copy of the book, complete with his own notes on the text."
Carol Conlin, the Library's Assistant Keeper, said, "It was a pleasure to host the Summer School's workshop, as the theme of 'Literature and Culture' sits so comfortably within our collections. It was a further pleasure to give students from America, Australia, Canada and Switzerland a tour of the Library and of No 5 Vicars' Hill. We hope that if they undertake further studies, these students will have been encouraged to return to Armagh Robinson Library for their own research."