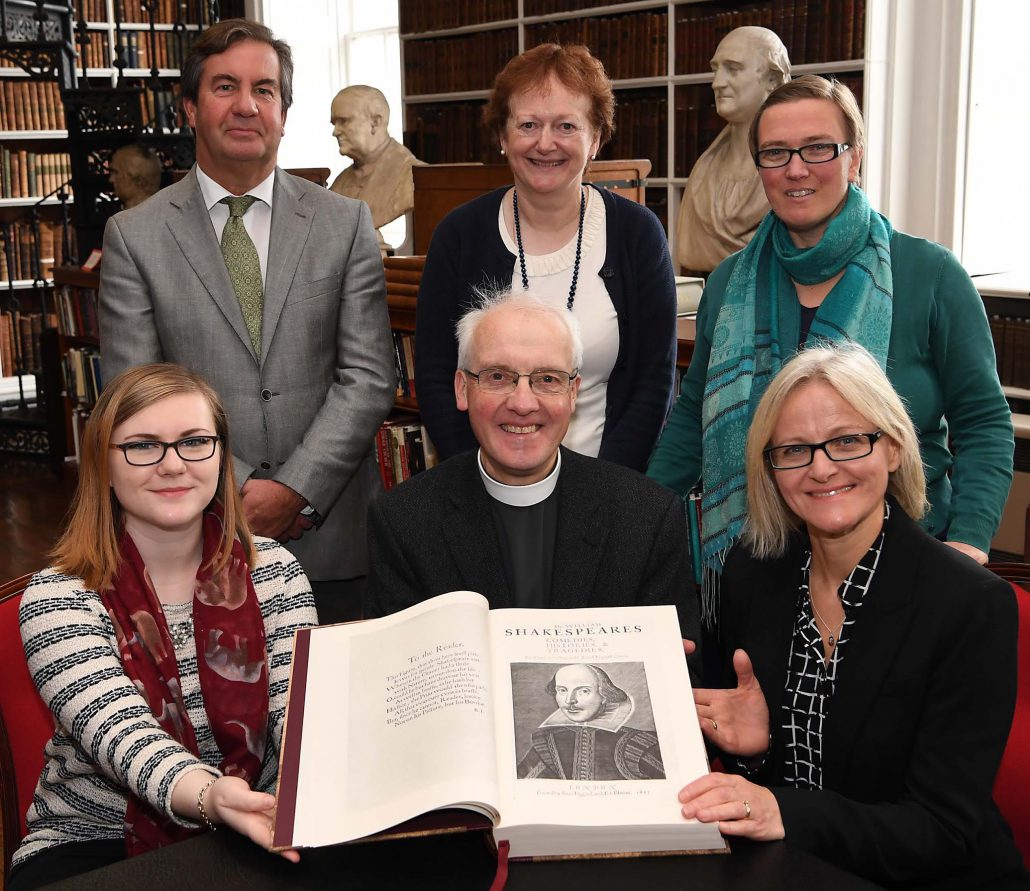 The Library has launched an exhibition of works relating to William Shakespeare, to mark the four hundredth anniversary year of his death. Shakespeare wrote at least thirty-eight plays, more than one hundred and fifty sonnets, and as many poems. The Library holds copies of works by and on Shakespeare and this new display shows some of the highlights.
Examples include a fourth folio edition of Shakespeare's work, entitled 'Comedies, Histories and Tragedies' published in London in 1685, and 'An Essay on the Writings and Genius of Shakespear, Compared with the Greek and French Dramatic Poets' by Elizabeth Montagu, published in London in 1772. Mrs Montagu, who was a cousin of the Library's founder, Archbishop Richard Robinson, considered Shakespeare to be the best dramatist of all English, Greek and French poets, and a genius. Conversely, the work 'Bacon is Shake-Speare' by Durning-Lawrence, published in London in 1910, suggests that many of the works attributed to Shakespeare were actually written by Francis Bacon.
The Keeper of the Library, the Very Revd Gregory Dunstan, said, "Shakespeare is surely the poet of whom everyone in the English-speaking world has heard, whether or not they know a word of his art. He continues to influence poetry and drama to this day. In this exhibition, the Library honours his enduring legacy. It will remain on display for the rest of the year, including National Poetry Day on Thursday 6th October."
Mrs Jill McEneaney, Theatre Director of the Marketplace Theatre, Armagh, joined Library staff members to launch the exhibition. Admission is free to the Library, with donations warmly welcomed.
Save