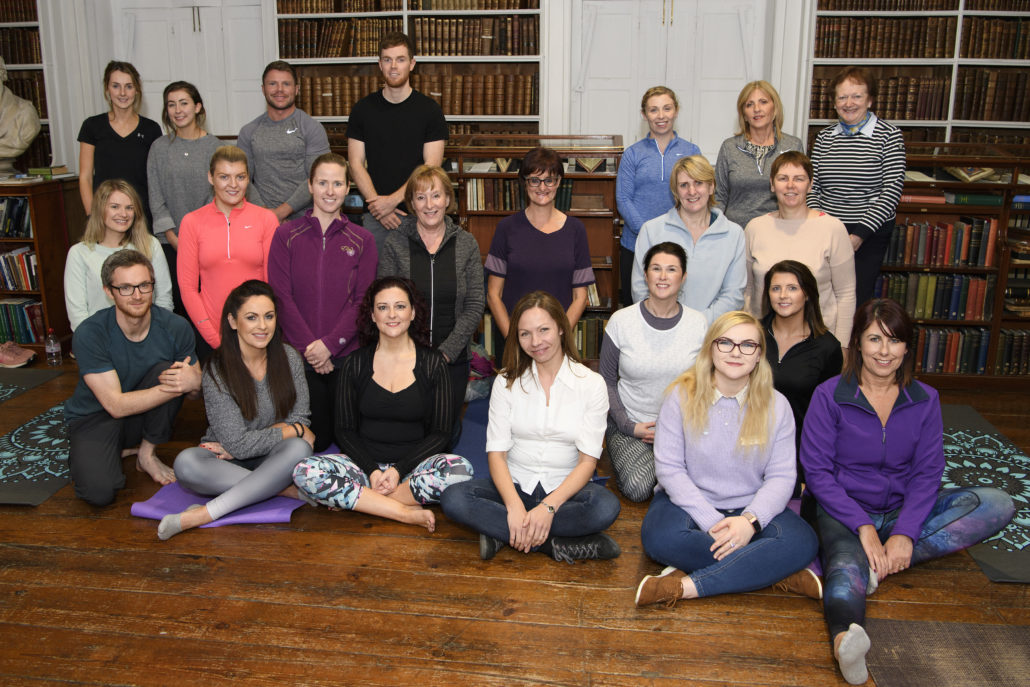 Newcomers to yoga joined regular yoga students for an evening of gentle yoga and relaxation in the Library, after which canapes, provided by 4 Vicars Catering, were enjoyed in the Library residence.
Featured in the front row, second from left is Grainne Kelly and the event's yoga teacher Karen Wasson, both of whom run the wellness centre @andbreatheni ; Kasia Reid from 4 Vicars Catering and Rachel Toner, the Library's Visitor Engagement Officer.
Thank you to everyone who attended the event which was an experiment – a successful experiment!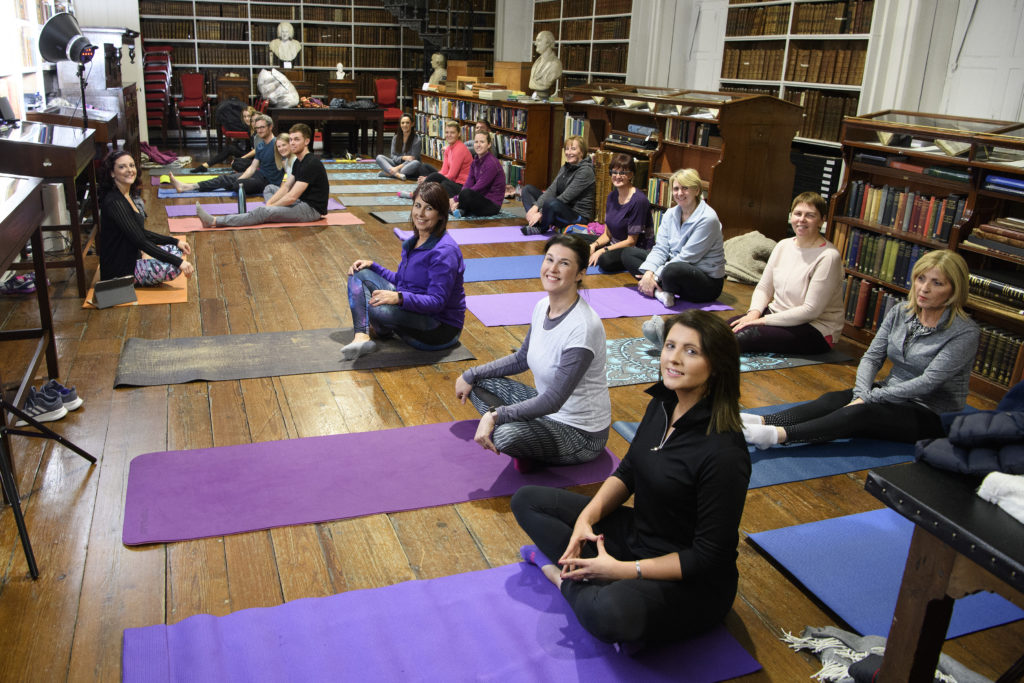 Image credits: Ian Maginess