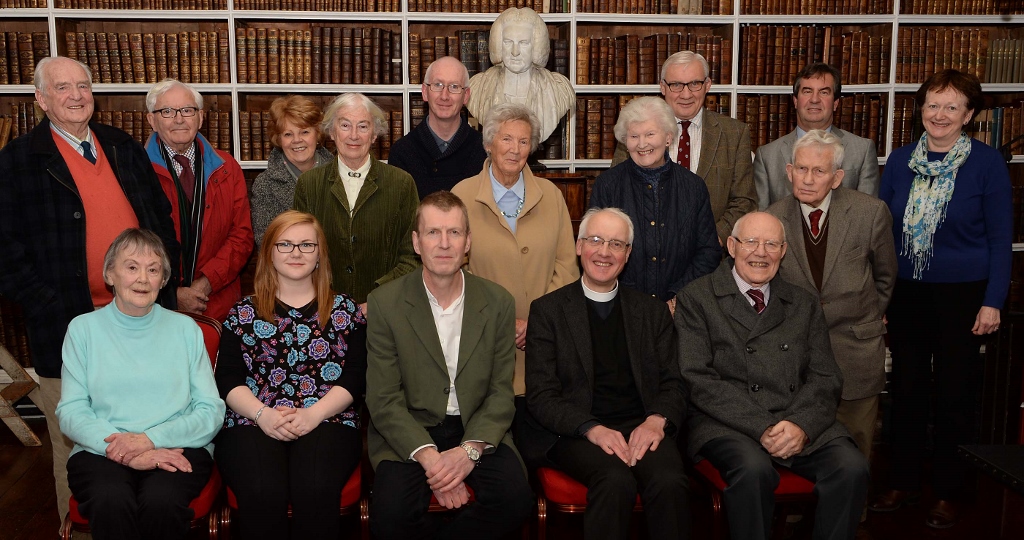 Rokeby Lecture
Dr Cormac Bourke gave this year's Rokeby Lecture. His subject was the Beresford Collection, which is the collection of antiquities held in the Library. Dr Bourke is seated centre with some of the audience who attended the lecture.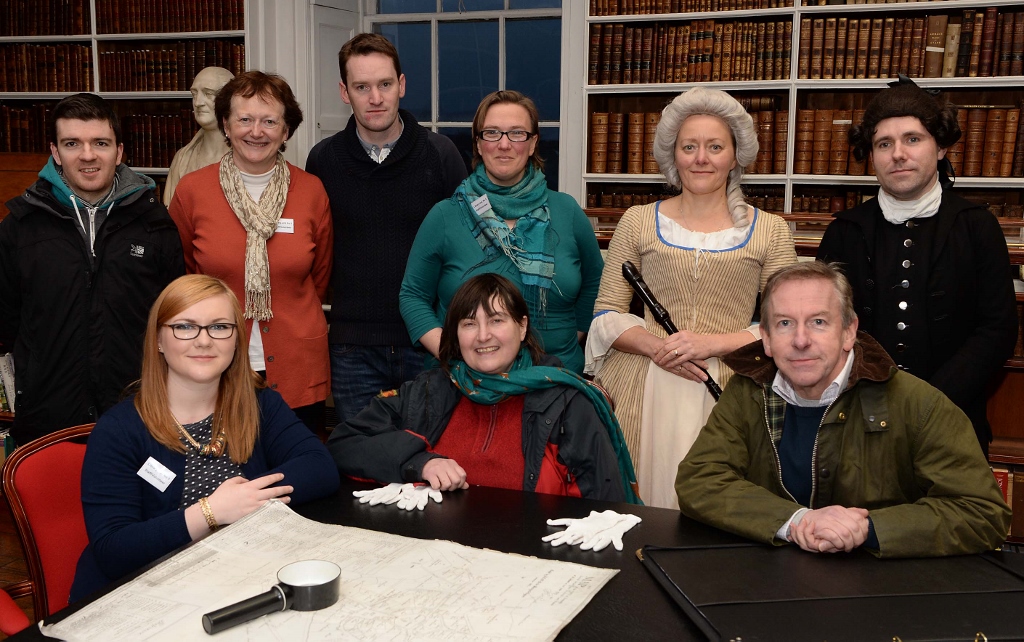 Georgian Day in the Library
The Library welcomed visitors throughout Georgian Day, with the help of two Living History actors. Featured are visitors, Library staff members and volunteers, and 'Mrs Smith' and 'Revd Ross'.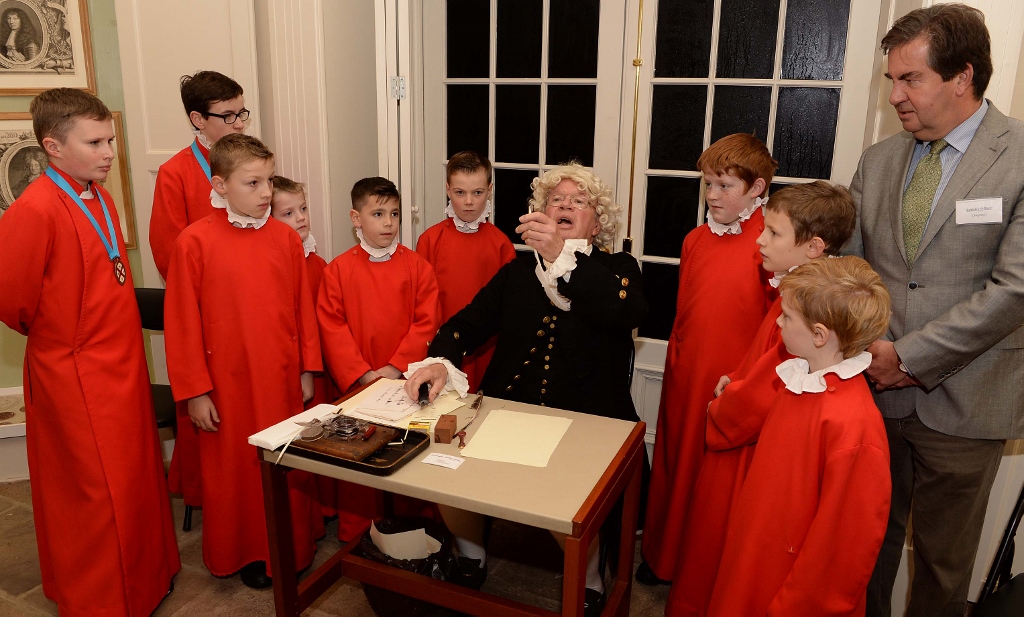 Georgian Day in No 5
As part of a choir outing, the choristers of St Patrick's Church of Ireland Cathedral visited No 5 to meet the Living History actor and to watch how he carried out calligraphy in the 18th century style. 'Revd Price' kept the attention of the choristers and of their parents. Stephen Day, the Registry Officer, is featured with the choristers.