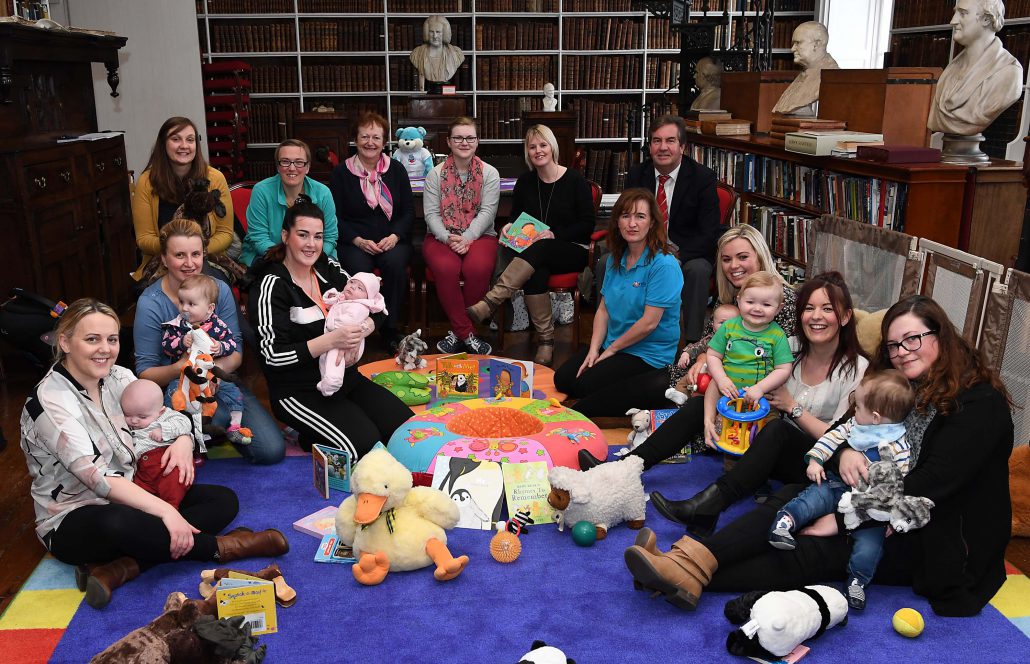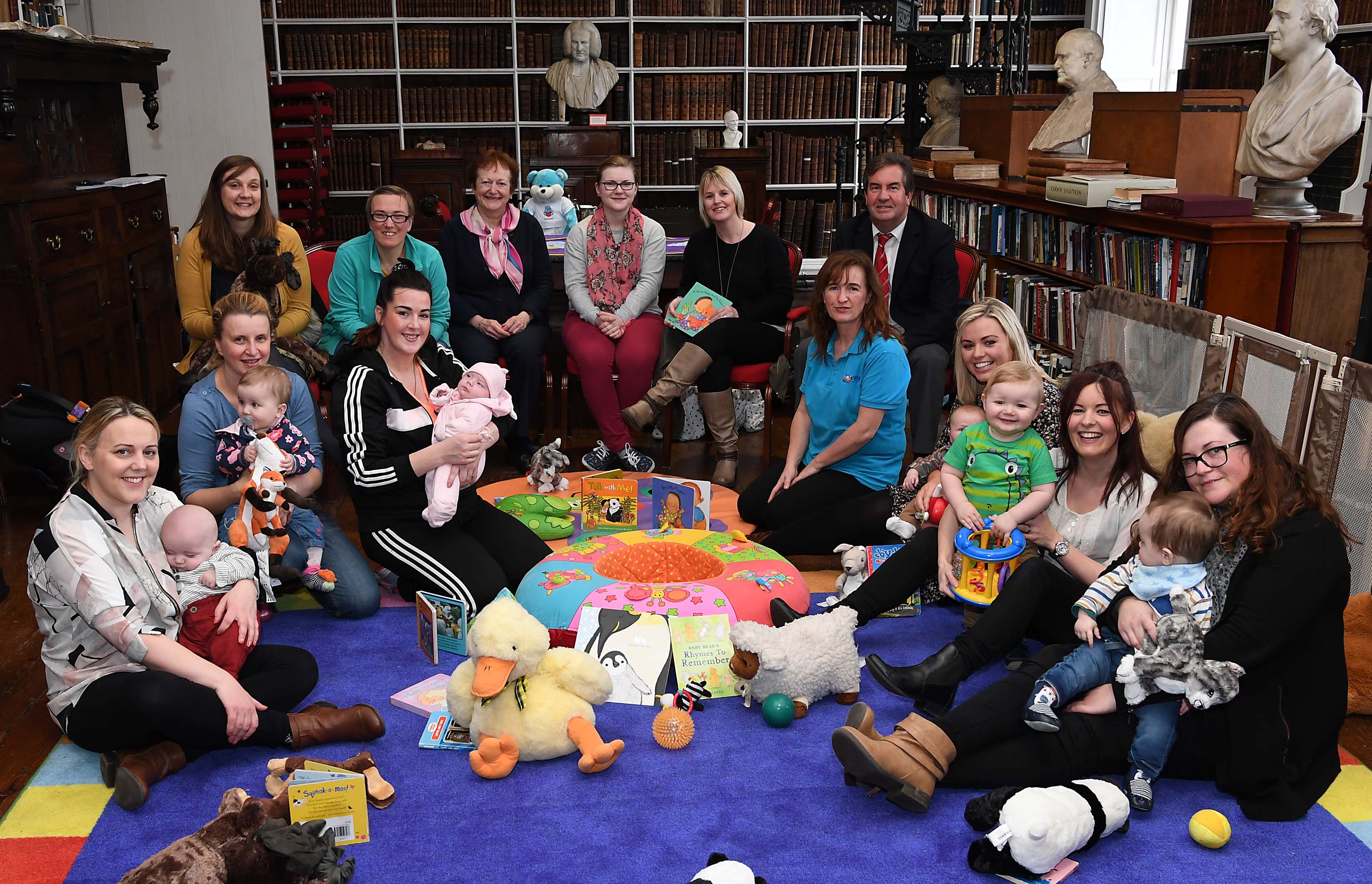 'Playful Museums' is a programme for children under 5 years, their parents and carers, linking them with museums. The project is organised by the Northern Ireland Museums Council (NIMC) with funding from the Heritage Lottery Fund.
Armagh Public Library and No 5 Vicars' Hill have joined four other museums to participate in the project, which aims to show museums as valued places for enjoyment, fun and learning, especially for the younger visitor.
Beth Frazer, NIMC's Programme Co-ordinator for the project, joined the Library's team to welcome members of the Baby Café to their first visit to the Library. The visit was organised with Maree Loughran, Family Support Worker with the Baby Café for ArKe Sure Start in Armagh and Keady, who encouraged parents and carers to bring their babies to the Library.
Assistant Keeper at Armagh Public Library, Carol Conlin, said, "We wish to encourage early years to visit, in order to make little ones and their carers welcome, and to gain new audiences for the Library and No 5. We are grateful to NIMC and ArKe Sure Start for their willingness to work with an accredited museum which has not provided for early years before."
The project will continue with a further first visit, this time by the Dad's Group with their little ones who will go to No 5 Vicars' Hill later this week.