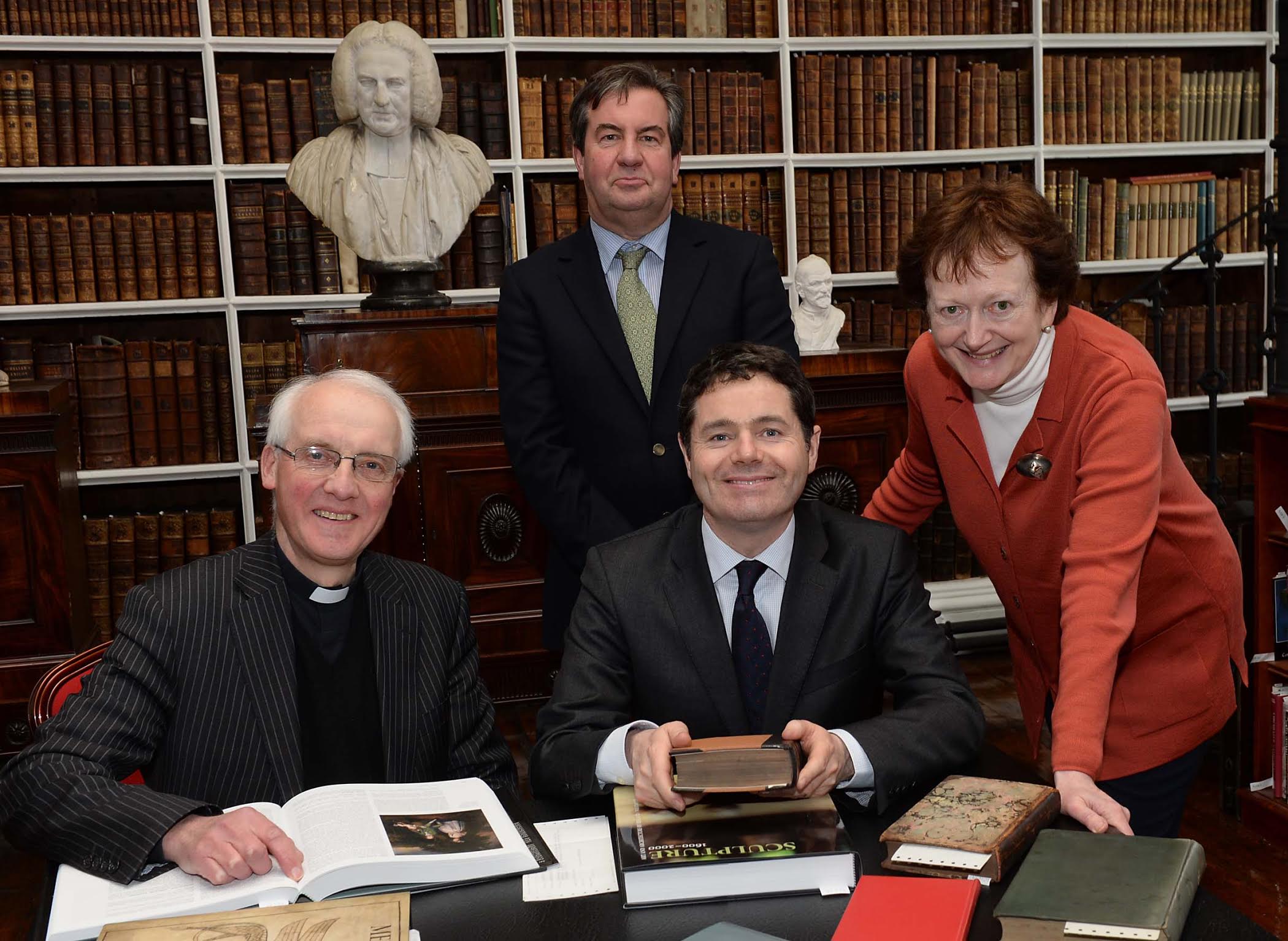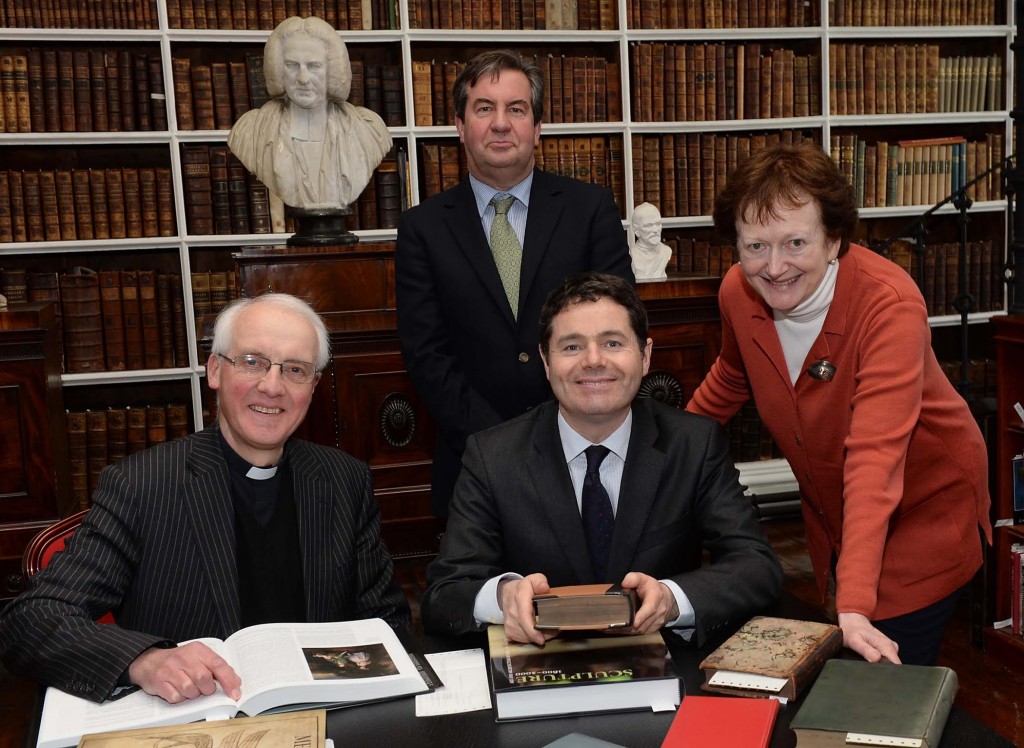 Mr Paschal Donohoe, Minister for Transport, Tourism and Sport for the Republic of Ireland, included Armagh Public Library on a recent visit to the City of Armagh.
Image credit: Ian Maginess
The Very Revd Gregory Dunstan, Keeper of Armagh Public Library, welcomed Minister Donohoe to the Library, which is one of the City's principal visitor attractions for local people and tourists alike.  The Library and its second building at No 5 Vicars' Hill have met the criteria each year for the last three years to retain the four-star grade within the Northern Ireland Tourist Board's Quality Assurance Grading Scheme.  The Library also works with the Tourism Department of Armagh City and District Council to showcase local visitor attractions to tour operators throughout the island of Ireland and abroad.
The Keeper said: "We are very pleased to welcome Mr Donohoe to the Library.  Second only to Marsh's Library in Dublin in age, older even than the Linenhall Library in Belfast, Armagh Public Library is one of the great public libraries of Ireland.  It was founded to add resources for scholarship to the ecclesiastical inheritance of Armagh.  It is still open daily, without charge.  We are delighted to be able to show the Minister something of what we offer to visitors, and of the part we play in the Island's tourist industry."