Georgian Day 2014 was a great success for the Library and No 5. Pictured in both buildings are Library staff members, Library volunteers and visitors, and not forgetting the two Living History Interpreters.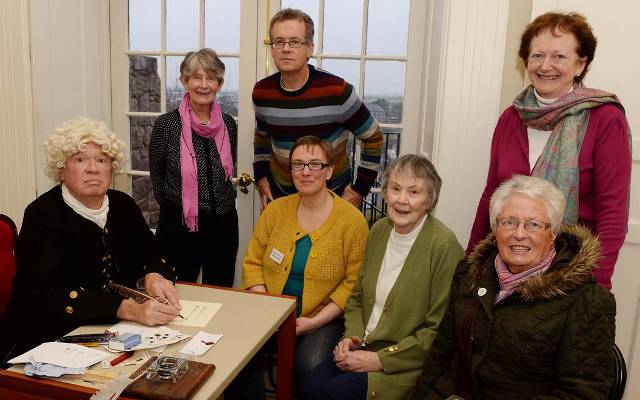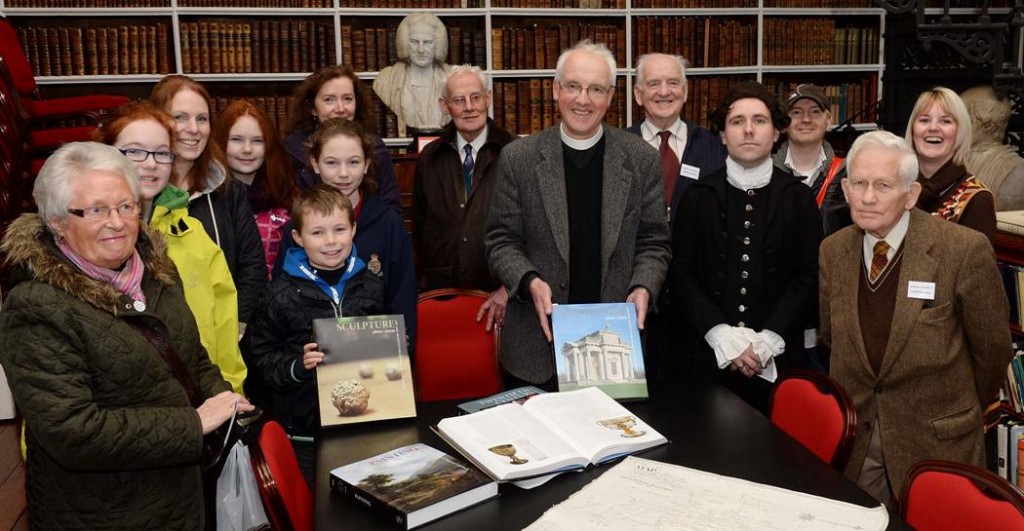 Images credit and copyright: Ian Maginess
In the second image, the Library Keeper the Very Revd Gregory Dunstan is shown with a major new addition to the collection.
'Art and Architecture in Ireland – 1,600 years of Irish Art and Architecture in Five Volumes' is a new publication by the Royal Irish Academy with the Paul Mellon Centre and Yale University. The work has taken seven years to produce. The five volumes cover Medieval Ireland, Painting, Sculpture, Architecture from 1600 to 2000, and The Twentieth Century.
In accepting this generous gift to the Library the Keeper said: "Art and Architecture in Ireland is an outstanding work of contemporary scholarship, beautifully designed and illustrated. As a survey of the best of Ireland's visual arts through the centuries, this will be a precious addition to our collections. Not only will future scholars be able to see what mattered to us today; visitors to the Library are welcome to come and browse the books for themselves."
As part of the visitor experience, the volumes were on display for Georgian Day.