The collections at Armagh Robinson Library & No 5 do not only cover printed works, such as books, journals and pamphlets.
The Library also include, but not limited to, ancient and medieval coins, commemorative medals, sulphur gems, prints, atlases, manuscripts and archaeology.
Books, pamphlets & journals
The library holds many early books on mathematics, astronomy, science, architecture, medicine, numismatics, horticulture, history, politics, law and seventieth and eighteen century atlases and travel books.
There are a significant number of rare books of national and international importance.
We hold, for example, the 1640-60 Catalogue of the Second Viscount Conway's Library, Jonathan Swift's personal annotated copy of Gulliver's Travels, John Gerson's De praeceptis decalogi, printed in Strasburg, 1488; and the seventeenth and eighteenth century atlases such as The English Atlas by Moses Pitt, London: 1680-1683 and Thomas Jeffreys' The American Atlas. […], London: 1776 .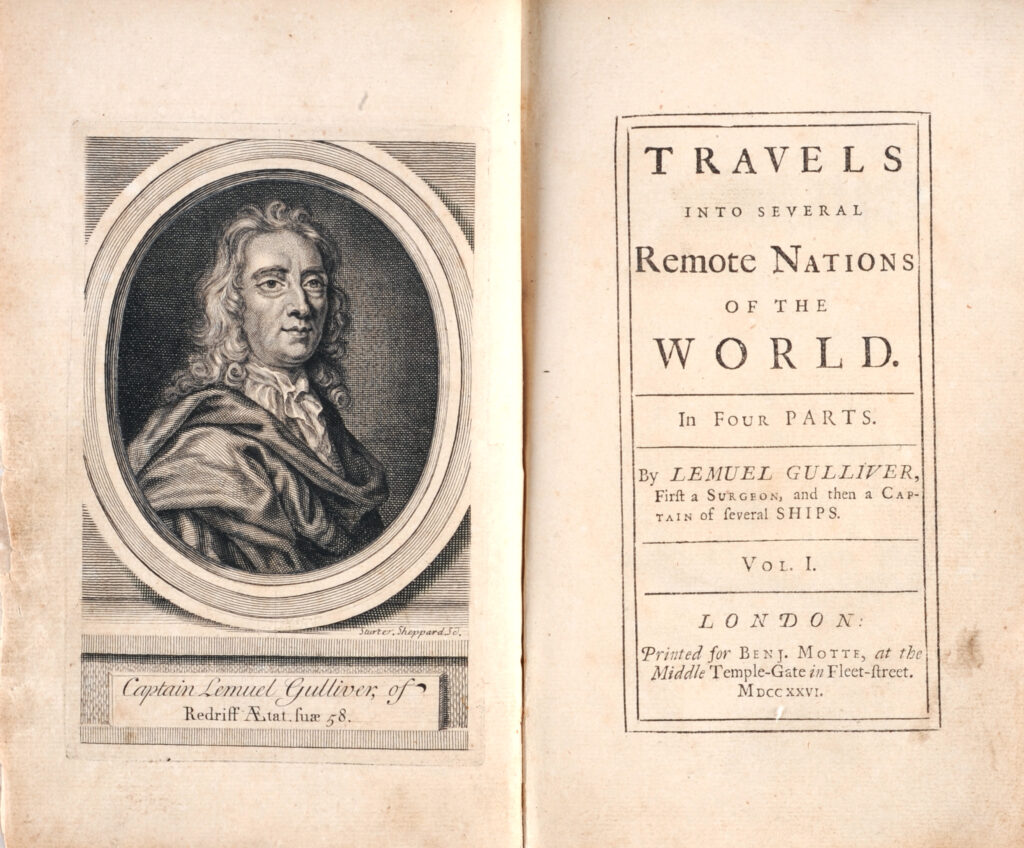 The Library's founder, Archbishop Richard Robinson, had a keen interest in numismatics, the study or collection of currency. He collected a large number of coins and medals, and many books on the subject, all of which are held in the Library.
The coin collection has Roman, as well as Scottish, English, Irish, Greek and Portuguese pieces with varying dates and denominations.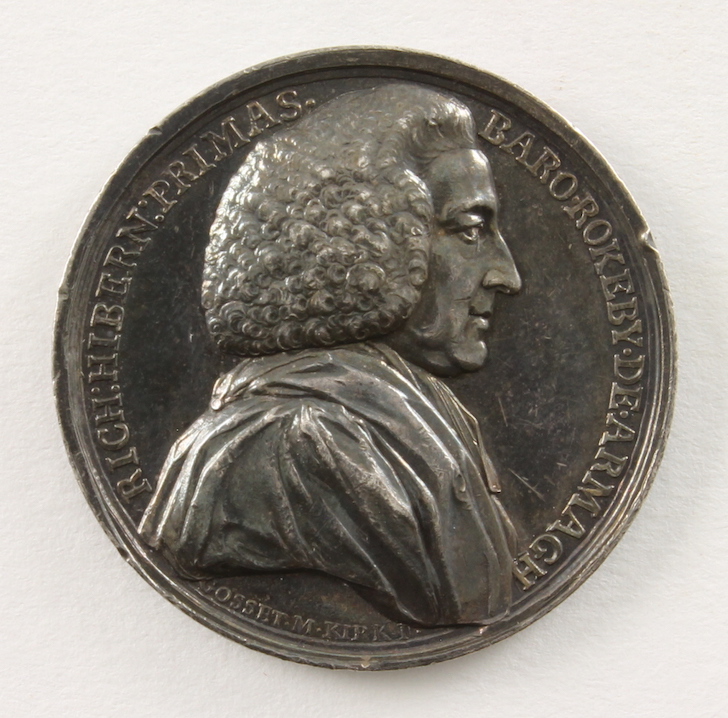 James Tassie (1735–1799), the Scottish sculptor and gem engraver, developed a way to make impressions of gemstones in plaster and coloured paste. This process made it possible for less wealthy collectors to collect gems. He became most famous for his portrait medallions and gemstone reproductions. These were highly sought after by 18th century collectors, and were used for display.
The founder of the Library, Archbishop Richard Robinson, was a keen collector of Tassie's gem impressions. He left his collection of almost 4,000 gems, including 3100 Tassie gems, to the Library.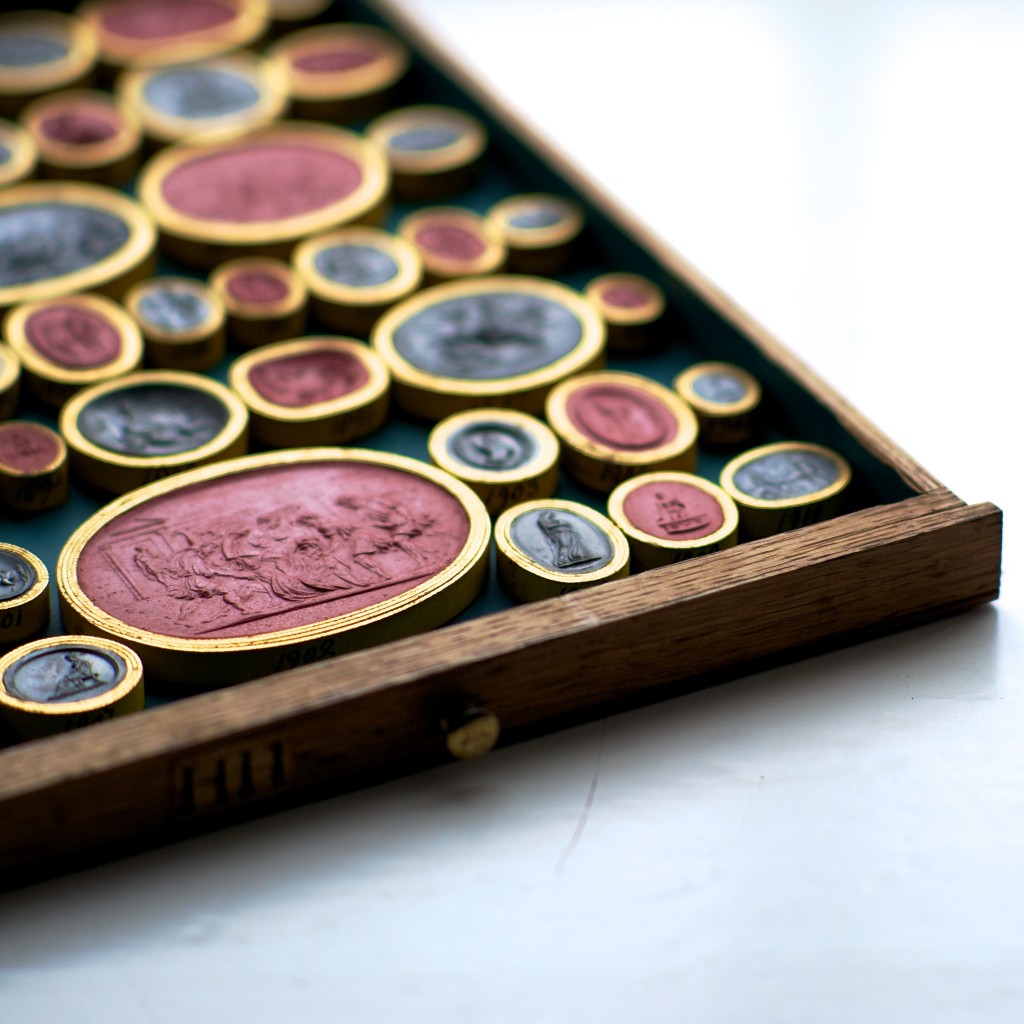 Prints
Armagh Robinson Library holds an impressive group of over 4,400 prints known as The Rokeby Collection.
It is one of the great art collections in Northern Ireland and was left to the Library by its founder Archbishop Richard Robinson, first Baron Rokeby of Armagh (1708-1794).
The Rokeby Collection is a rare example of an intact eighteenth-century print collection. The prints are particularly significant as the majority have not been pasted and bound into albums, as is common in other collections of the period.
The collection includes masterpieces of printmaking produced across Europe between the sixteenth and eighteenth centuries, including prints by Goltzius, Mellan, Nanteuil, Piranesi, and Hogarth.
Atlases & Maps
The library collections hold a number of atlases and maps, covering areas as wide as the entire world, and as small as townlands. The 17th and 18th century atlases are of international importance.
The 1835 Ordnance Survey maps of all of Ireland are a huge draw for local historians and family historians.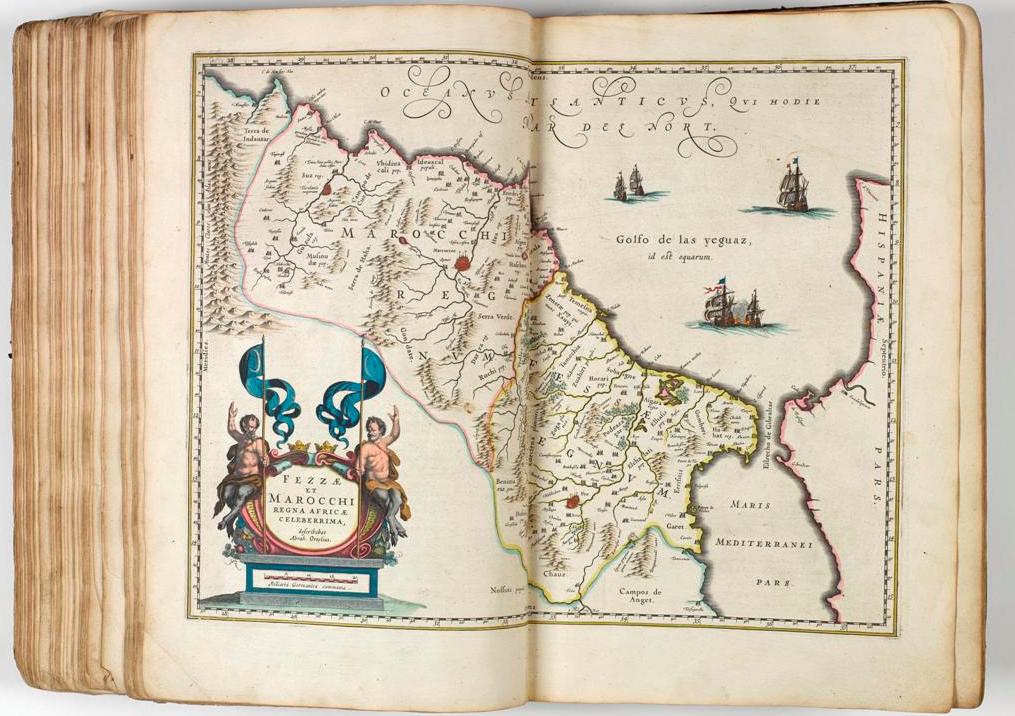 Manuscripts
The Library collections holds 307 manuscripts, including 15 from the Medieval period, and 9 from the 15th Century. The earliest manuscript dates from the late twelfth century.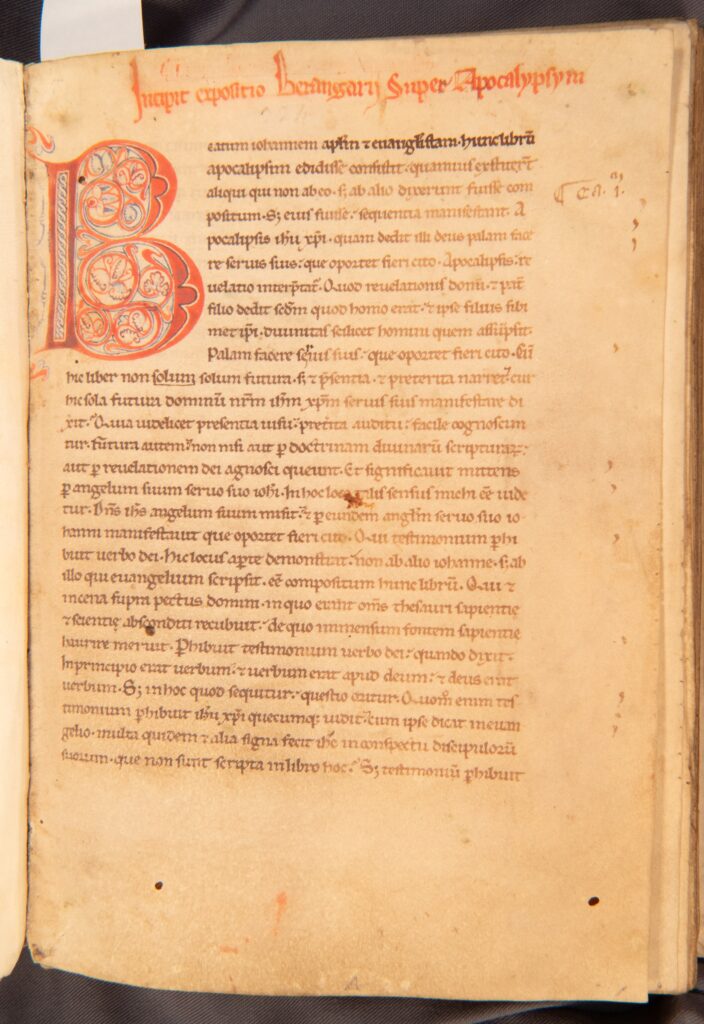 Archaeology
Marcus Gervais Beresford (1801–1885) was a keen collector of antiquities dating from the prehistoric to medieval times. His son bequeathed his father's collection to the Library in 1885.
The collection is on display, both in the original cabinets in the Long Room, and in No 5 Vicars' Hill. The collection is an eclectic mixture of artefacts together with some new insights into their use.