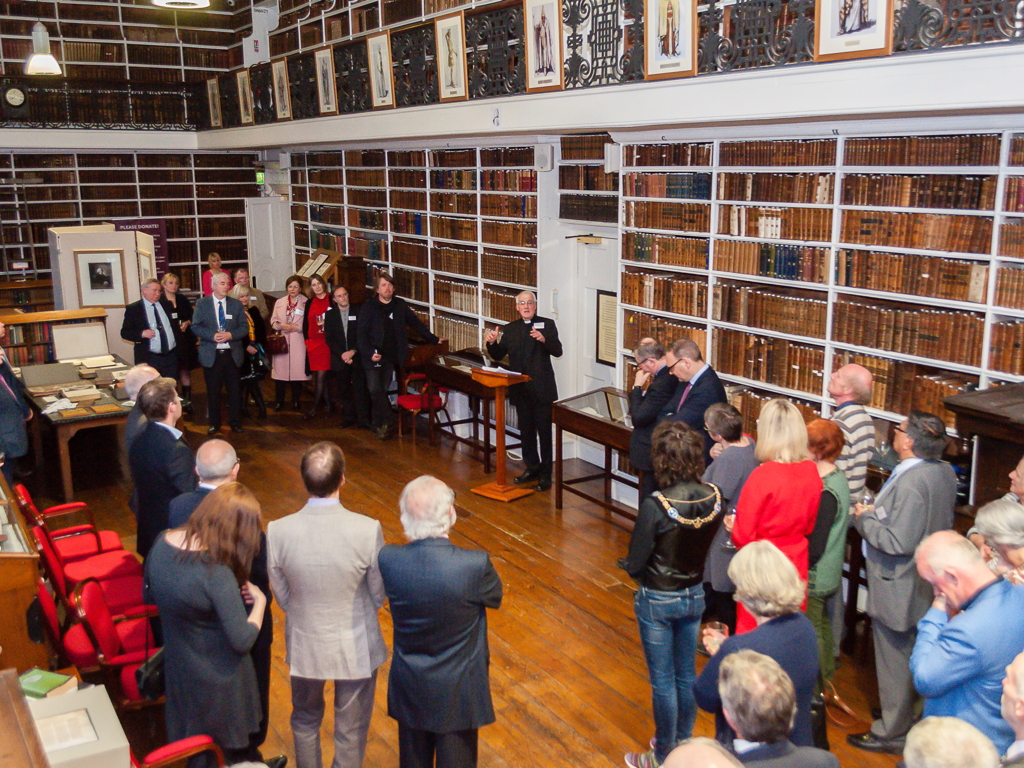 Northern Ireland's oldest Library, and one of Ireland's greatest heritage Libraries, starts a new chapter today, 28th March 2017.
As part of a transition project, funded by the Heritage Lottery Fund, Armagh Public Library becomes Armagh Robinson Library and, over the coming months, will reveal a host of amazing new stories and discoveries aiming to attract new visitors and secure its future ahead of its 250th Anniversary in 2021.
The transition project, which started in May 2016 and finished today, featured a range of improvements focusing on stronger governance structures, and on opportunities to raise the Library's profile and increase visitors. These included a new name, a new brand and the opportunity to reveal new stories and discoveries which will 'open up' the Library to new and existing audiences.
Over the past few months, experts from across the UK and Ireland have uncovered amazing stories about the Library's collections. Essentially discovering collections within collections, these included rare casts of Louis XIV commemorative medals from 1690; 15th- 18th century fine art prints collected by Archbishop Robinson featuring such famous names as Hogarth, Vouet, Mellan and Piranesi; new stories associated with the age of enlightenment; a rare and complete collection of 'gems' produced by James Tassie (1735-1799); rare architectural books by Christopher Wren, Robert Adam and Inigo Jones.