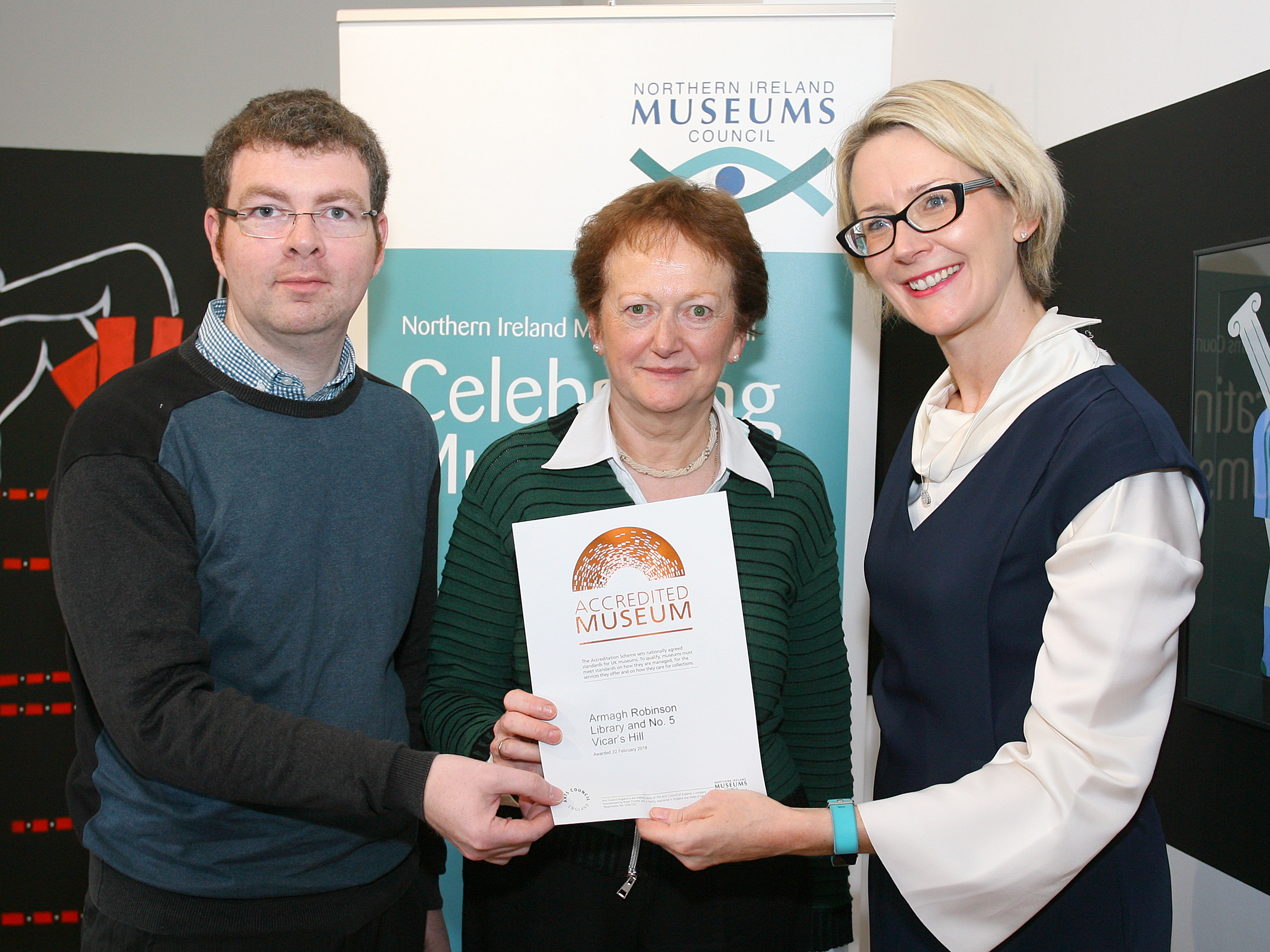 Seventeen local museums including Armagh Robinson Library and No 5 Vicars' Hill have been recognised at the Museum Accreditation Awards, which is an awards ceremony for museums whose return applications have been assessed in 2018 and who have maintained their Full Accreditation status.
Tríona White Hamilton, Accreditation Adviser and Assessor at the Northern Ireland Museums Council (NIMC) said, "We are delighted that our local museums' commitment to governance, collections care and visitor experience has ensured their maintenance of the Accreditation Standard.  We hope that this will enable the continued development of these museums as valued resources for both visitors and the local community. Accreditation is a national standard which gives confidence to all stakeholders."
Assistant Keeper, Carol Conlin, who led the Library and No 5 to retain its museum accreditation said, "This means a great deal to the whole team. Staff and volunteers are recognised for the work that they do to care for, display and make accessible the Library's collections.  We also thank NIMC and Tríona White Hamilton, in particular, for their support in guiding us through this process."
The Awards ceremony was held recently at the Naughton Gallery at Queen's University Belfast. It was attended by the local museum sector and NIMC members.  Alison Cosgrove, Head of Museums and Libraries at Department of Communities and Sinéad McCartan, Director of Northern Ireland Museums Council presented the museums with their Accreditation certificates on the day.