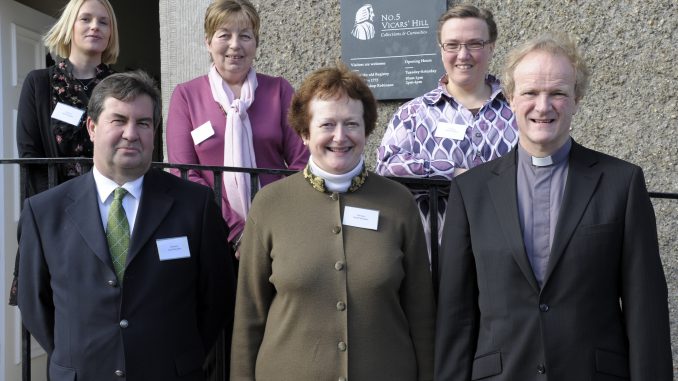 In this 250th anniversary year of Armagh Robinson Library, we also celebrate the 10th anniversary of No 5 Vicar's Hill! Many familiar faces were present at the opening event in March 2011.
Read on below images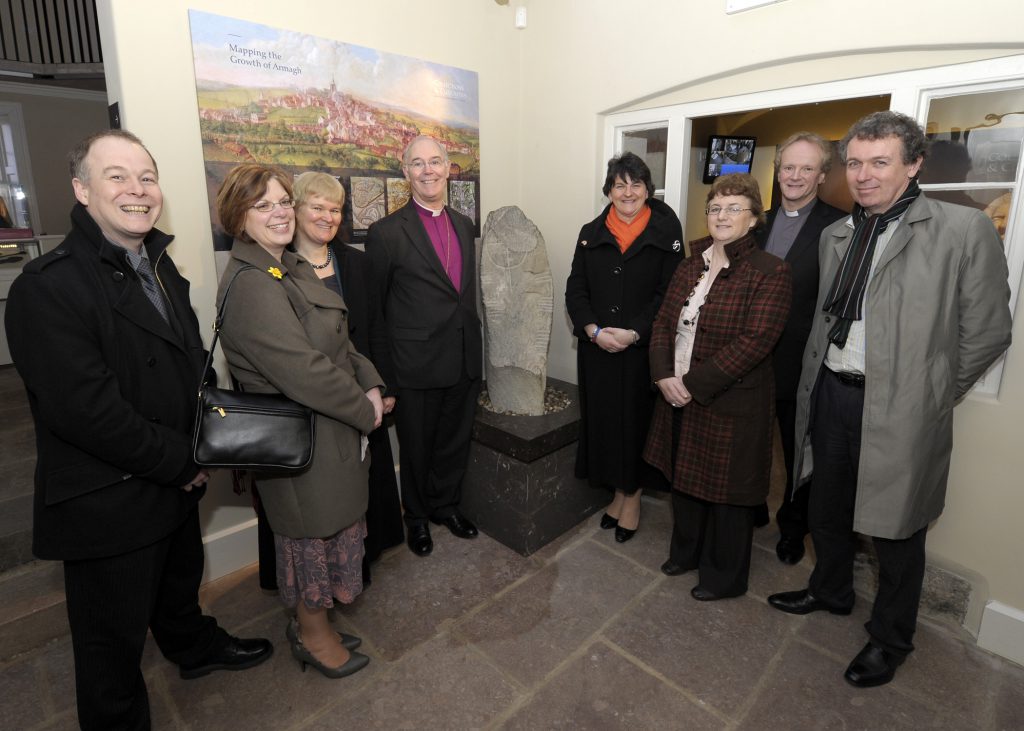 No 5 is a beautiful 18th century building owned by and a short distance from Armagh Robinson Library. It had suffered from lack of use for some years.
However, in 2009-2010 the building – known to Armagh locals as The Former Registry, but renamed No 5 – underwent a major restoration project. The project was funded by the former Heritage Lottery Fund and the former Northern Ireland Tourist Board.
The project restored the building to its former glory. It became an environmentally safe place to display the wonderful objects and artefacts from the Library's collection. As the Library display space was taken up by books and manuscripts, the object had to be stored out of public view before No 5 was opened.
A great number of the objects and items in the Library's collection belonged to Archbishop Robinson, who was responsible for building both the Library and No 5. He was an avid collector and donated many items to the Library. A selection is now on display which is exactly what the Archbishop would have wanted.
Registry Officer, Stephen Day, has been welcoming visitors to No 5, both individuals and groups, since December 2010. Speaking about the ten years, Stephen said,
Over this period we have welcomed 34,000 visitors from all over the world. They have been fascinated not only by the collections and curiosities on display, but also by the elegant interior architecture of the building. Visitors also enjoy learning about the long, shared history of Armagh and its surrounding district while enjoying the views from the outside balcony.
Ten years on we continue to thank our funders, now named the National Lottery Heritage Fund and Tourism NI, for their support. We also thank all the skilled people, who worked to make this a four star visitor experience.