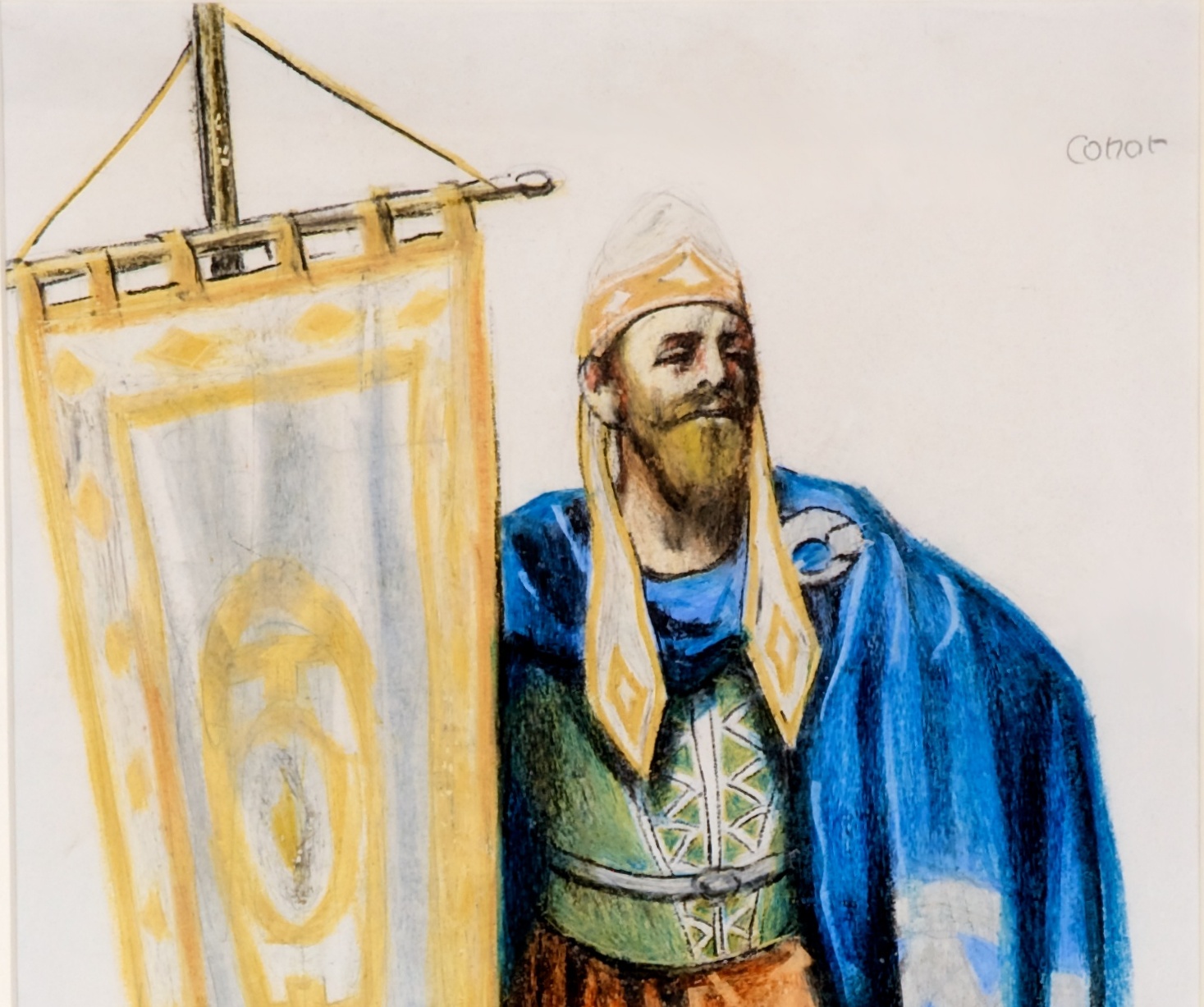 The Library has in its collection a set of fifteen original drawings by William Conor.  Archbishop D'Arcy commissioned Conor to produce these as costume designs for a 1932 pageant which celebrated the life of St Patrick and the 1,500th anniversary of his arrival in Ireland.  After their use for the pageant, the drawings were presented to the Diocese of Armagh by Archbishop D'Arcy.  The Library purchased the Conor drawings in 2000, before they were put up for auction, thanks to funding from the Heritage Lottery Fund, the Esme Mitchell Trust and Armagh City and District Council. Twelve drawings have been on display in Armagh Public Library's Long Room, and the remaining three in the Library's other building, the former Registry, at No 5 Vicars' Hill.
Following the completion of conservation work to all fifteen drawings in 2013, the Library was advised by the qualified paper conservator to dis-continue the display of the originals, due to the negative impact of light.  Recognising that the Conor drawings are of local and national significance, he advised having good quality photographic copies made for display.
Thanks to the support of the Northern Ireland Museums Council and the Esme Mitchell Trust, funding was gained to carry out this work and the result is high quality reproductions of all fifteen drawings – on display in the Library and No 5, as well as on the website.
Image credit: Ian Maginess, reproduced by permission of the Conor Estate.